Newborn photography for the firstborn and the thirdborn is very different. With the first born, it's very quiet. It's the opposite with all the rest, and it usually turns out the baby will only sleep when there is noise going on. Crying is stressful with the first, but by the third, it's OK. I don't think anyone touches the firstborn's nose like this either.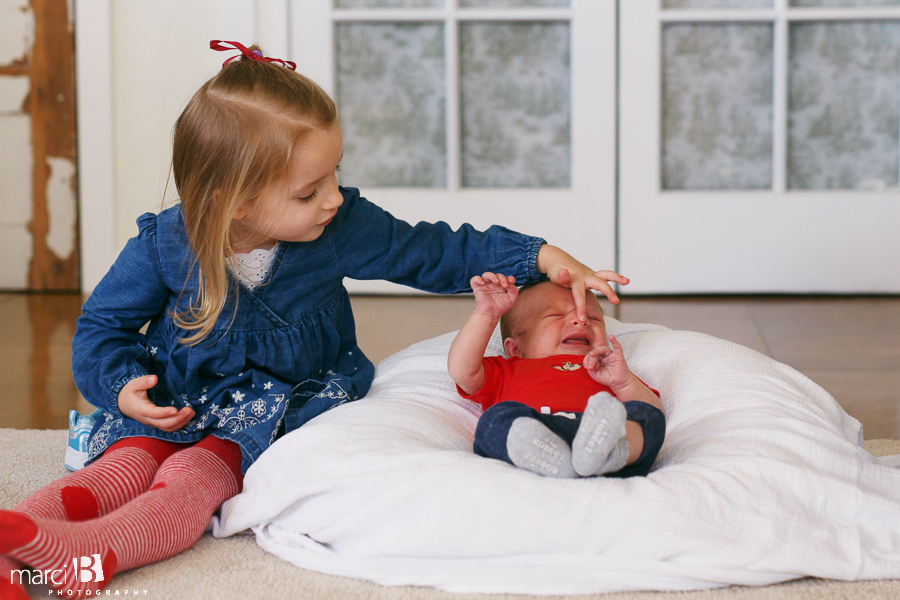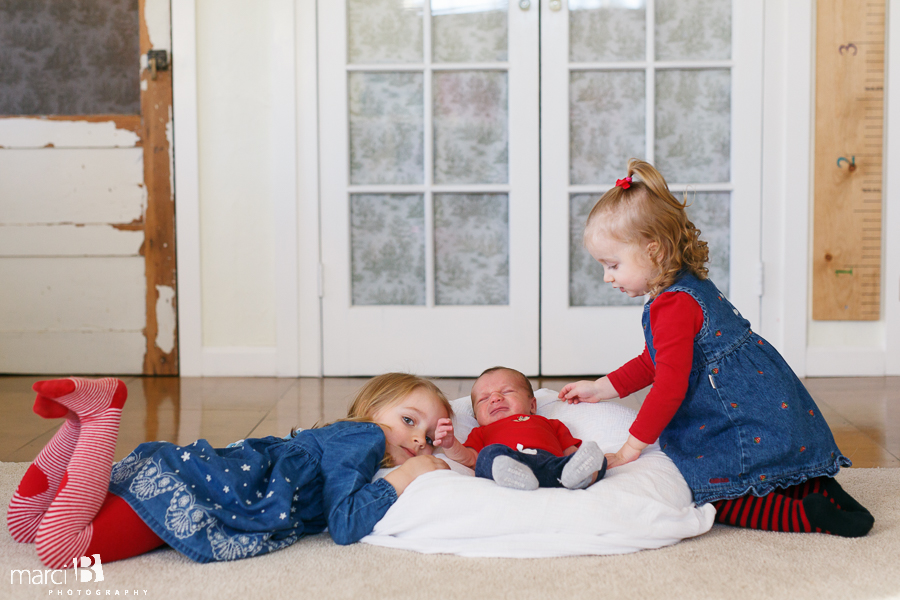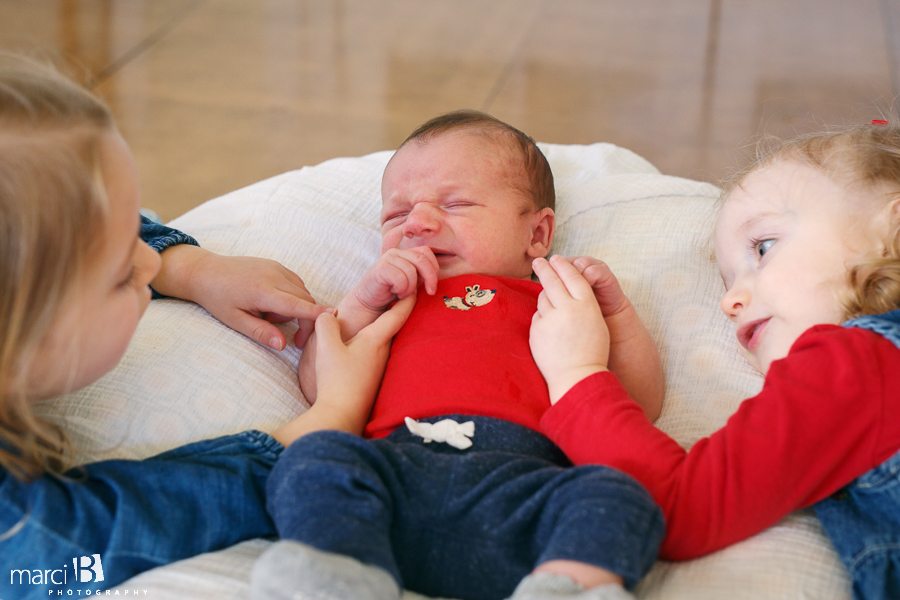 This is my favorite type of photography; catching things as they really happen. It's genuine and that is awesome to me. I think I am drawn to this style because of my own personality…I can't act and am 'real' to a fault. So when I see things unfold that I recognize as real life, it brings joy to my heart. Like when little brother is crying and big sister gives him a kiss just because she wants to.


Yep, plenty of kisses going on here. Ha, maybe it's because she knows a cry deserves a good kiss. And this time, it worked!



More 'real life' here. I'm a fan of letting kids get involved and be a part. If little brother lays down, she wants to as well. Of course, biggest sister doesn't want to be left out. All the better!





Yep, this is my favorite of the day.

Mom picks him up and look what happens.


So tiny.





Not everyone was able to cuddle with him.

I think he is looking at his furry friend and counting down the days until they can play together.



Eventually, he tired of laying all by himself. Of course, there's someone around to try and cheer him up.