He's smiling like he's proud of those two little baby teeth. And he should be, because they are so very cute!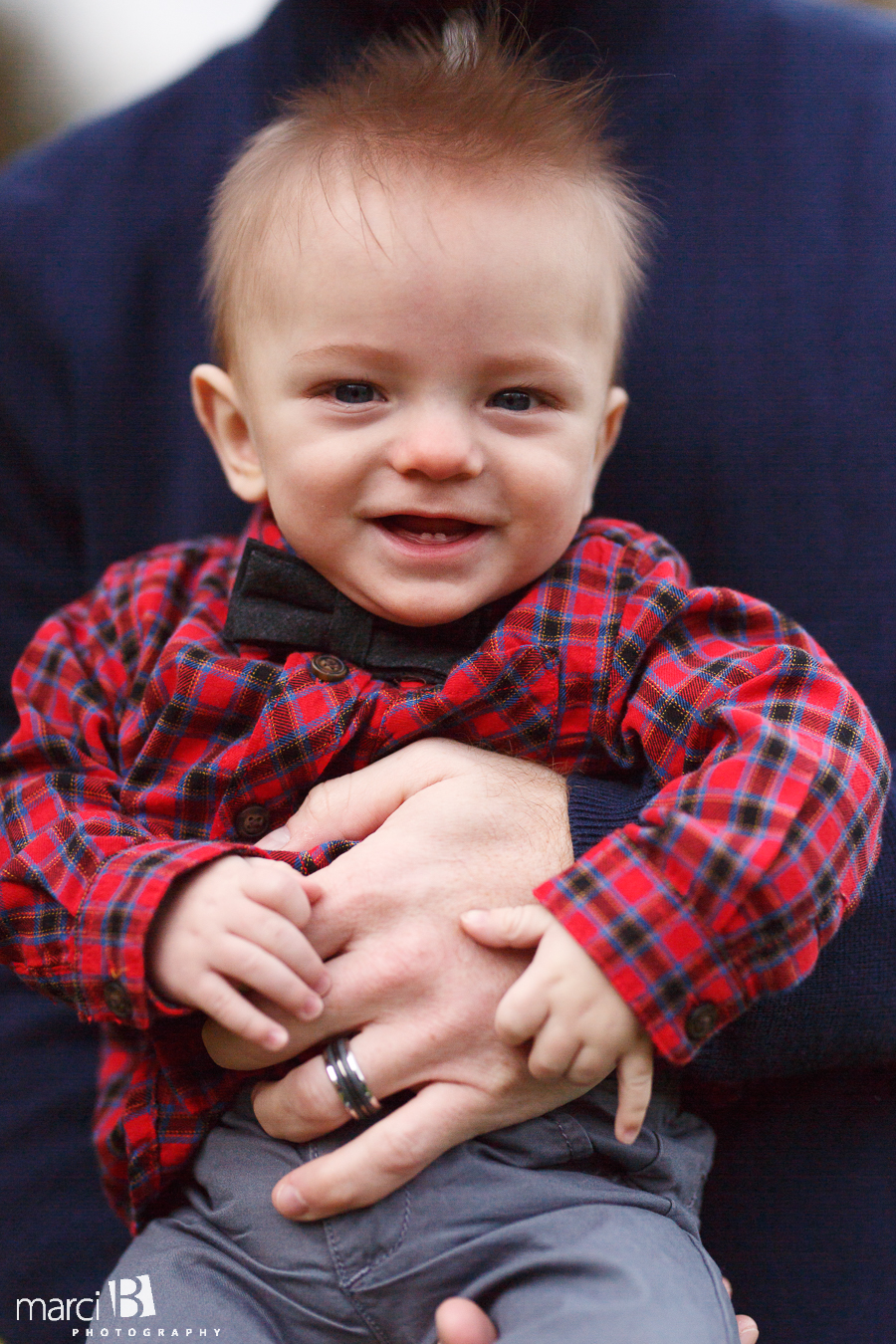 I keep wanting to call him, "Little Boy Blue", because of his deep blue eyes.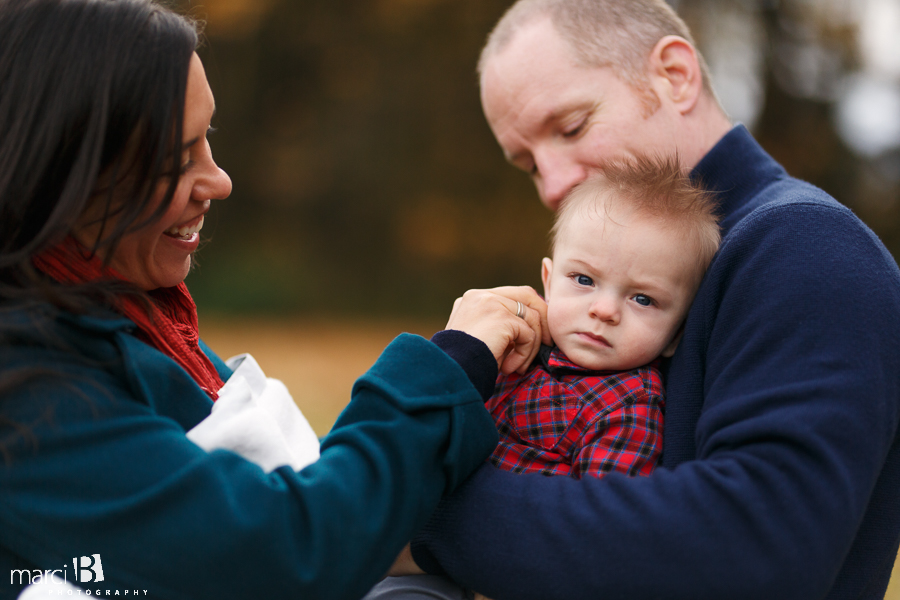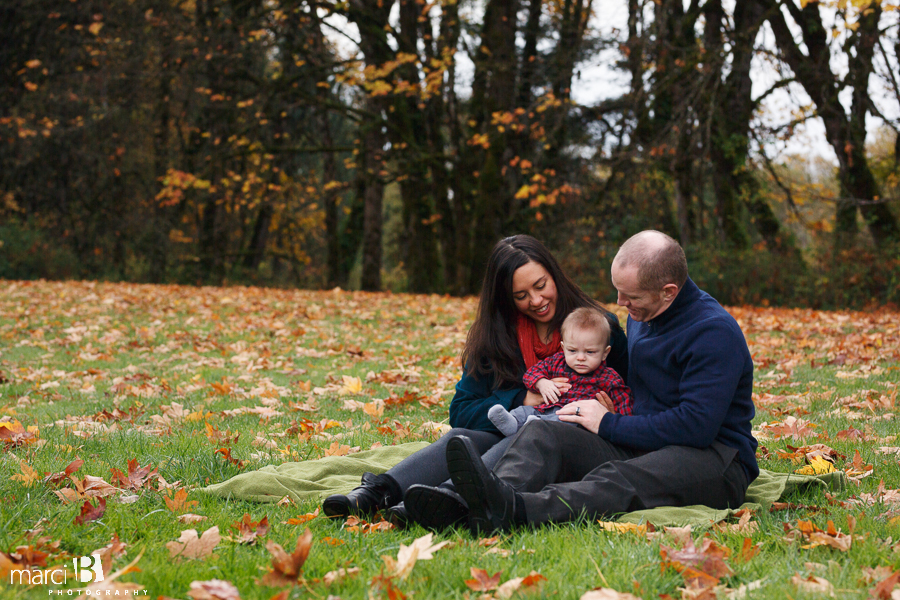 Being cute is hard work. Little boys aren't too keen on that type of work, so mom and dad gotta get those warm and darling clothes on him.

Yep, well worth the effort! Look at him smile!


He's a happy boy with parents who adore him. I love to see photos like these! He's bound to have so many fun playtimes with mom and dad in the future!