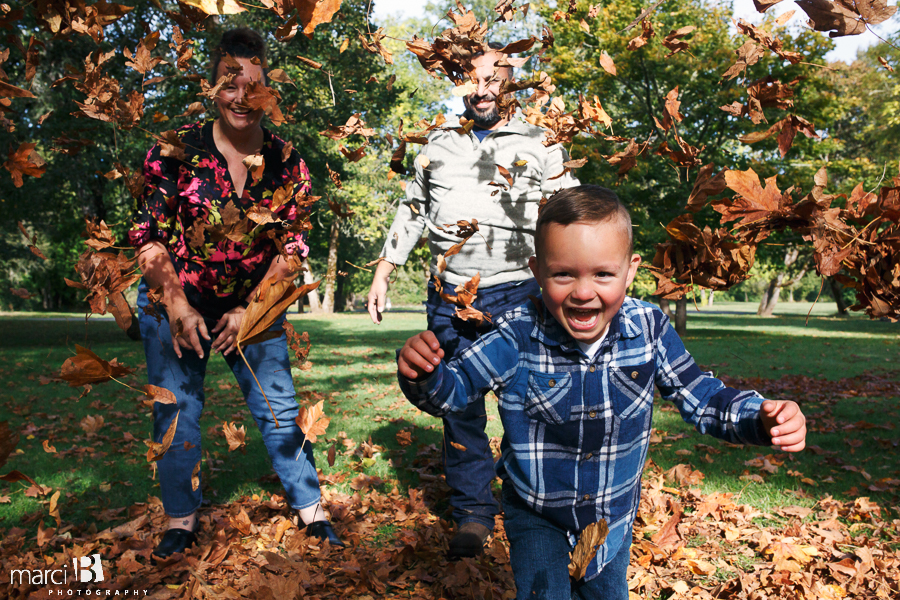 I look forward each year to meeting up with this family for fall photos. They are guaranteed fun and chaos, in the best of ways. I'm betting that in all the years of the future, they will continue to do life together, because who wouldn't want to get in on this type of good time?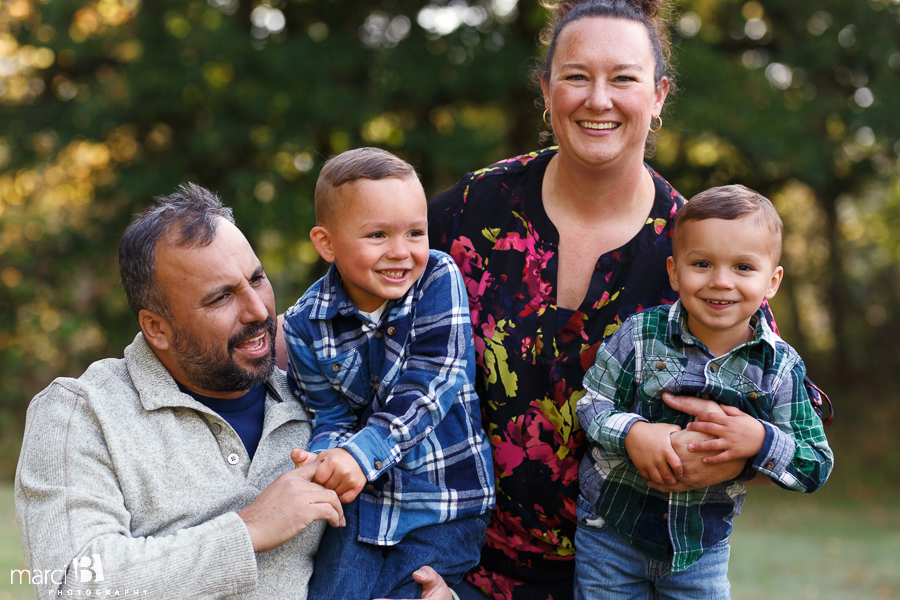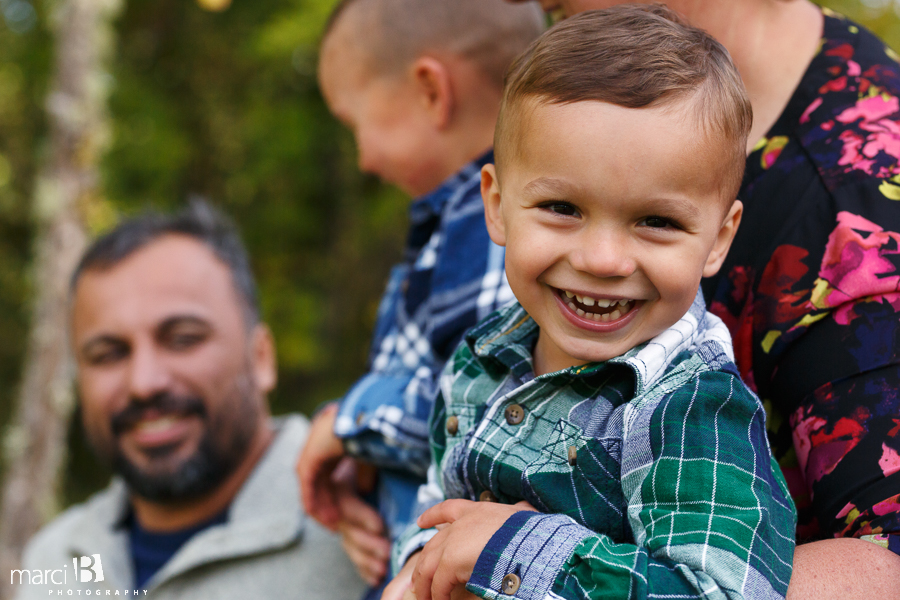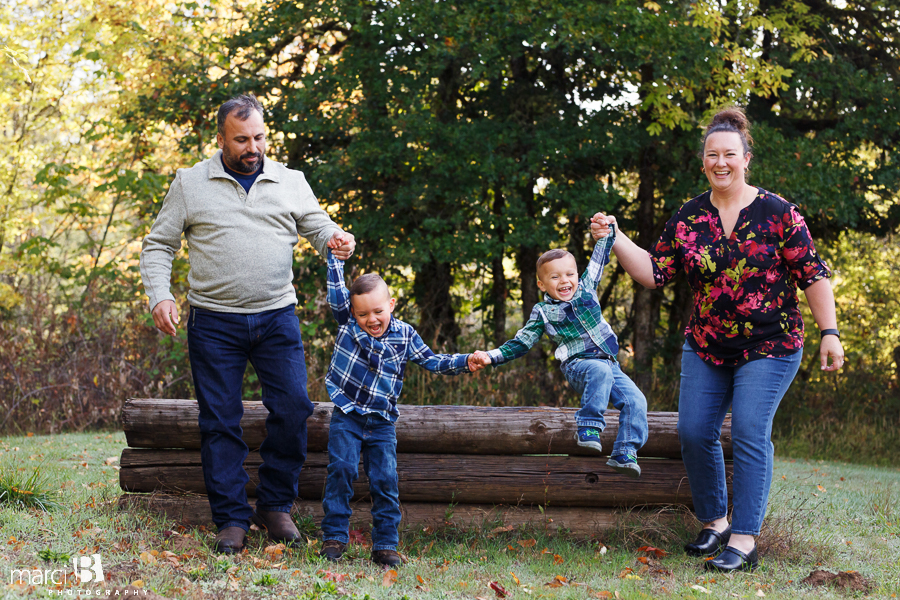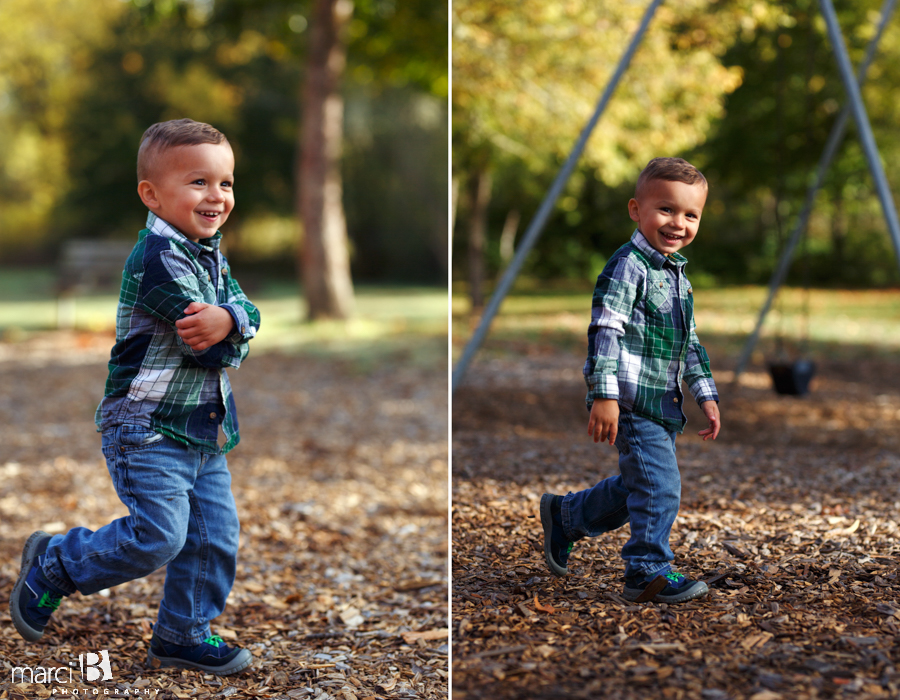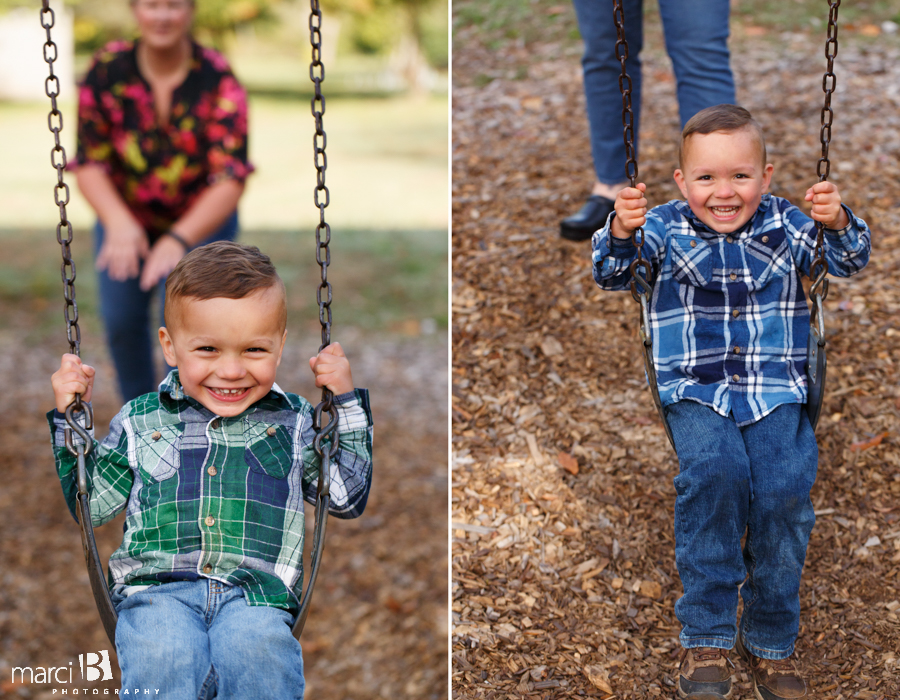 It was a dry day and the leaves were perfect for some throwing and jumping.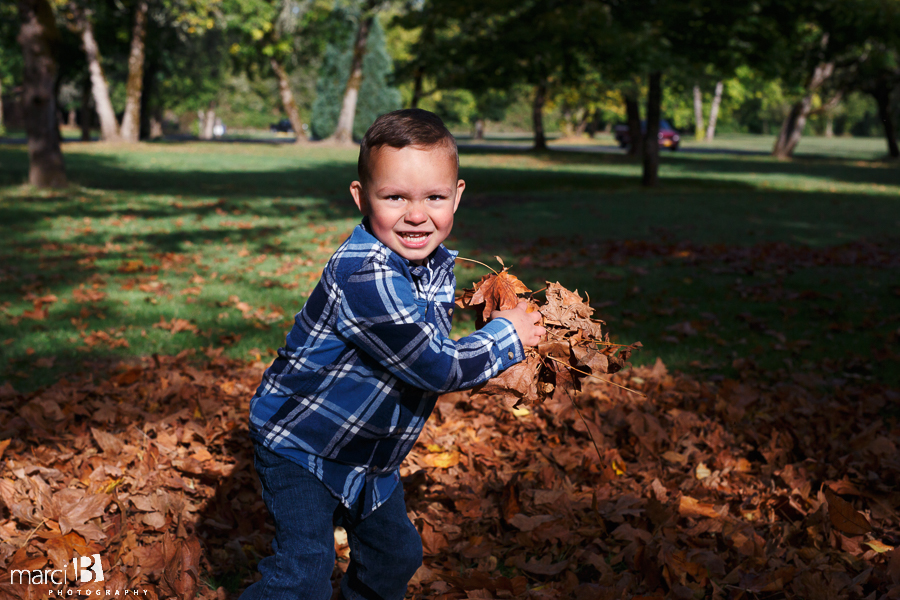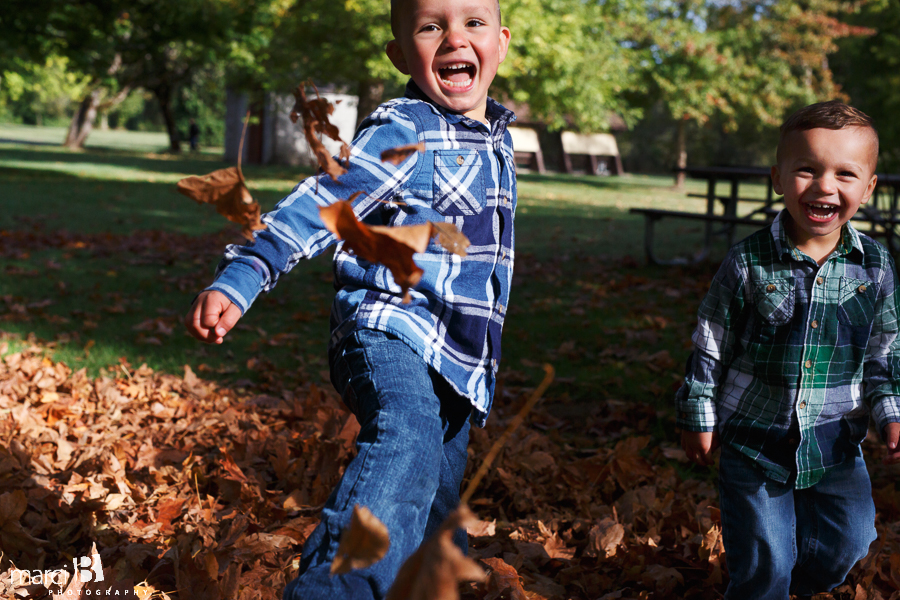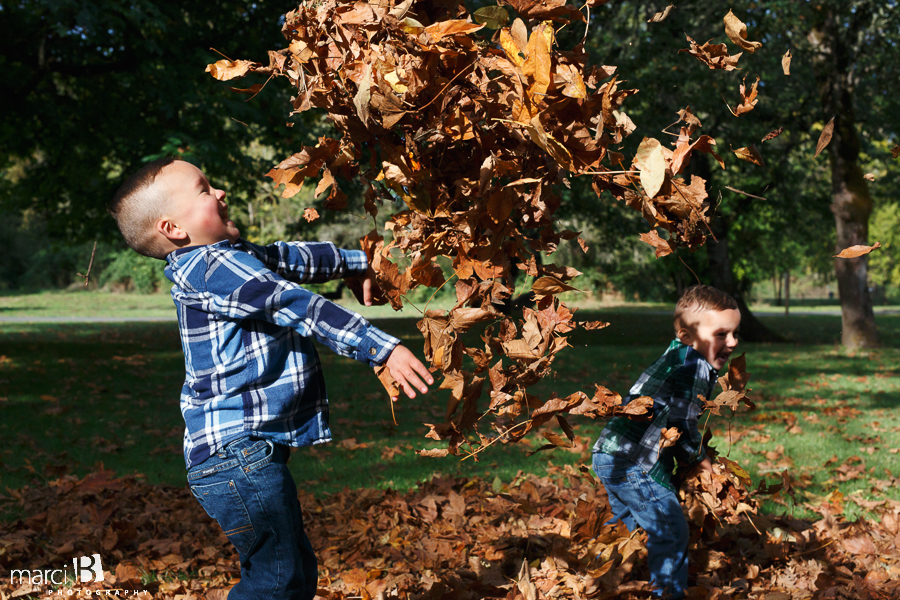 That's a great family dog.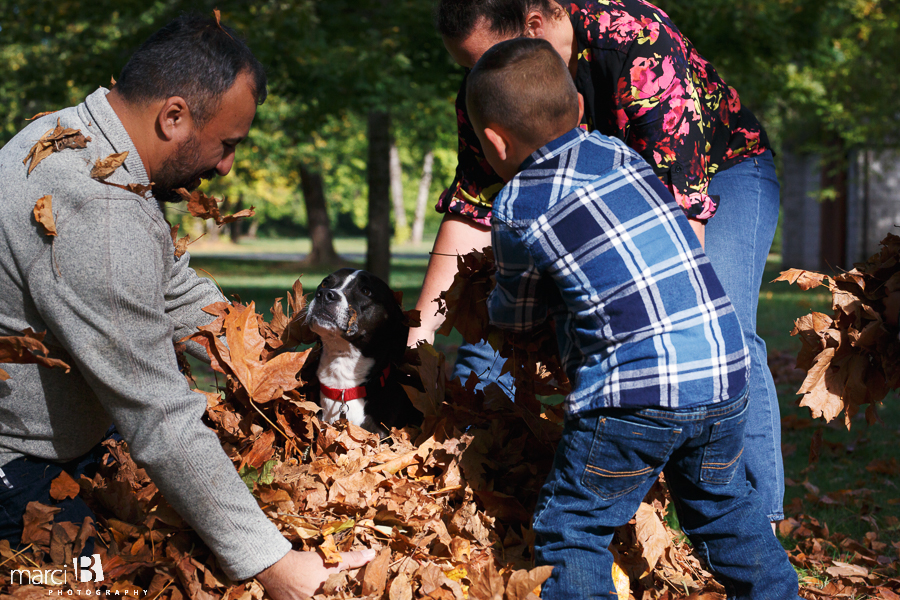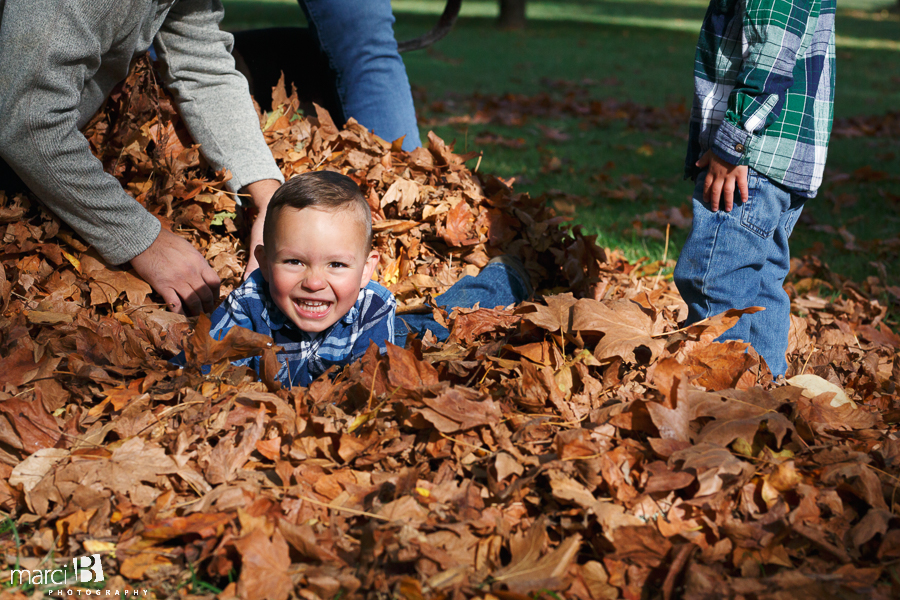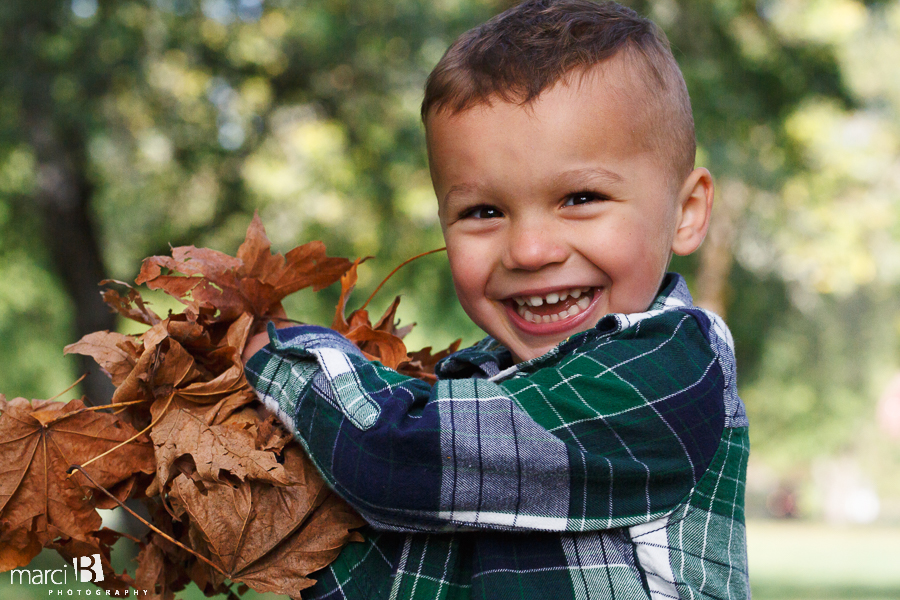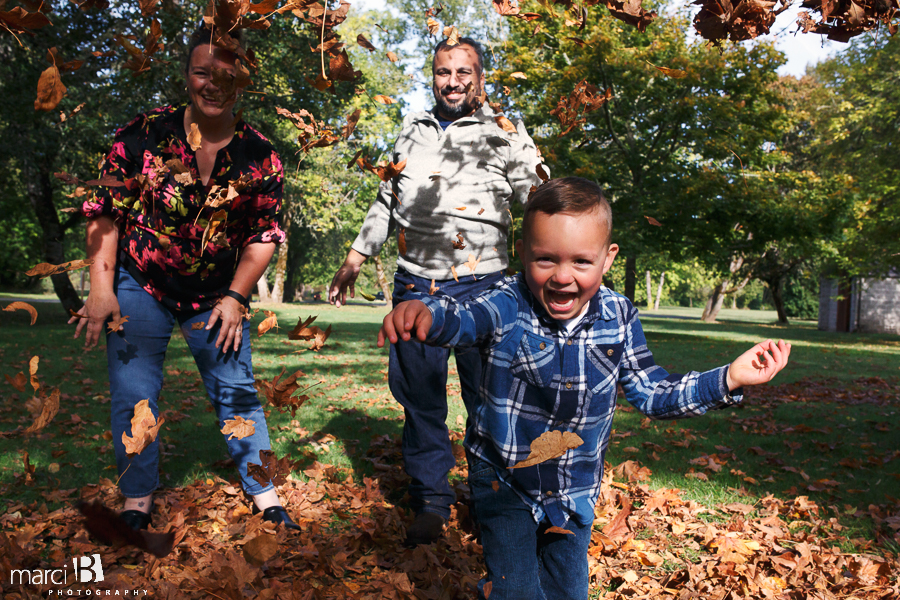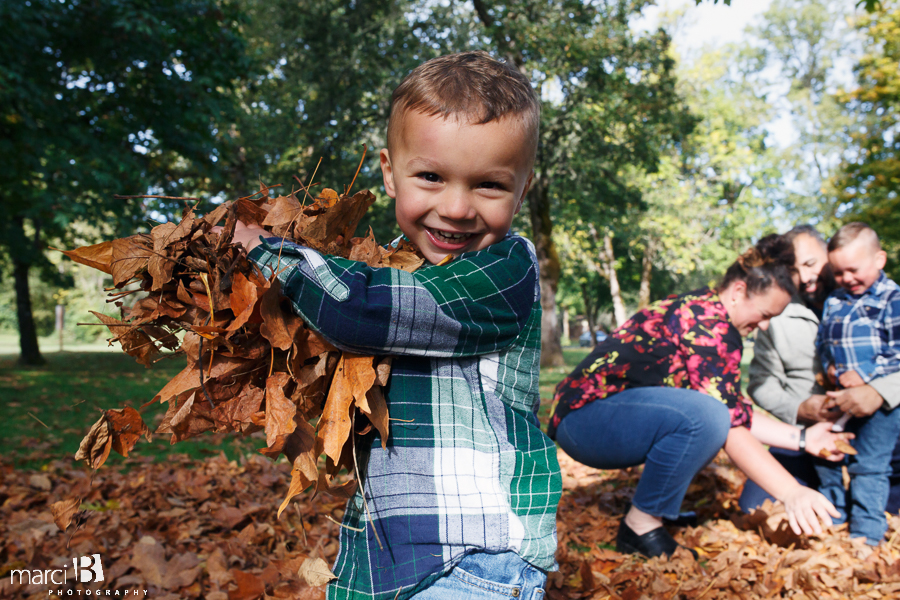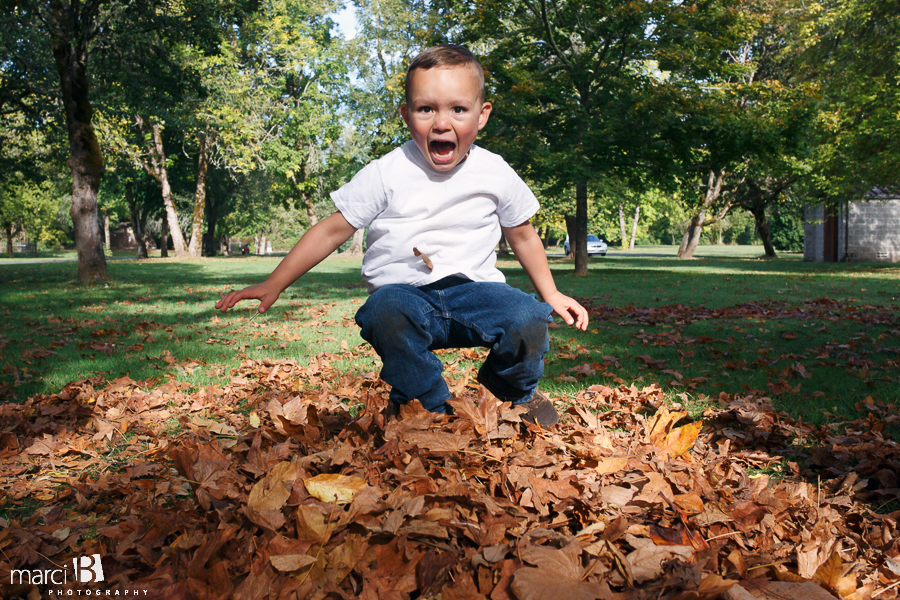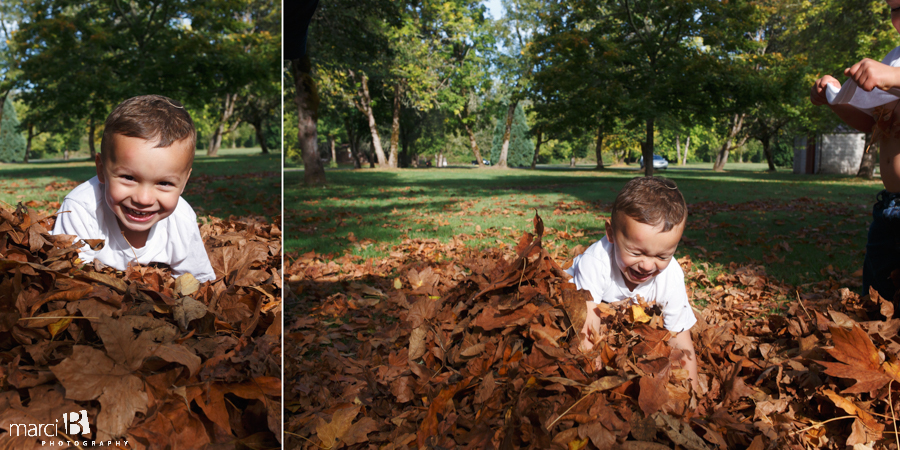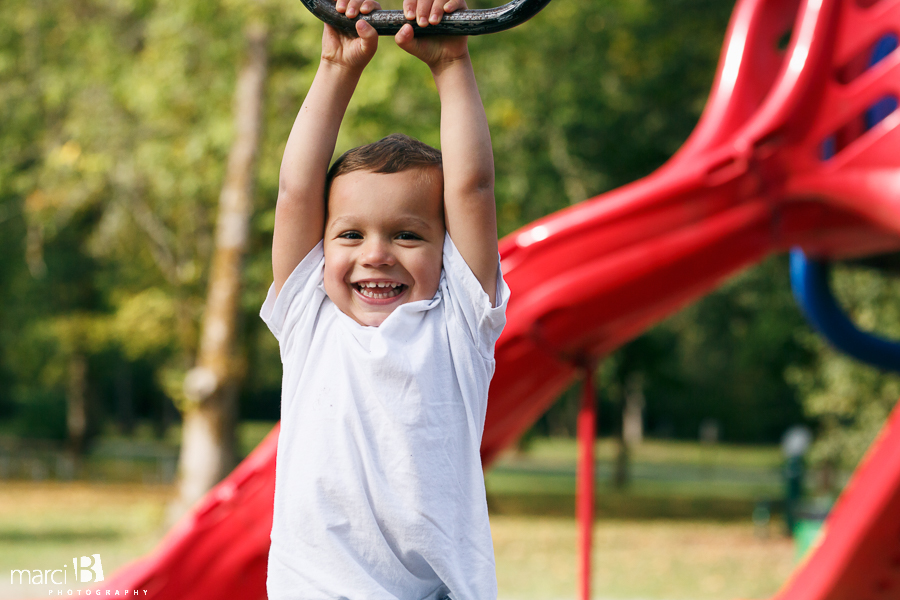 Best way to get 'still shots' of kids is to find a place they can't easily move from. He could totally walk the logs and jump off, but before he did, he balanced up there forever.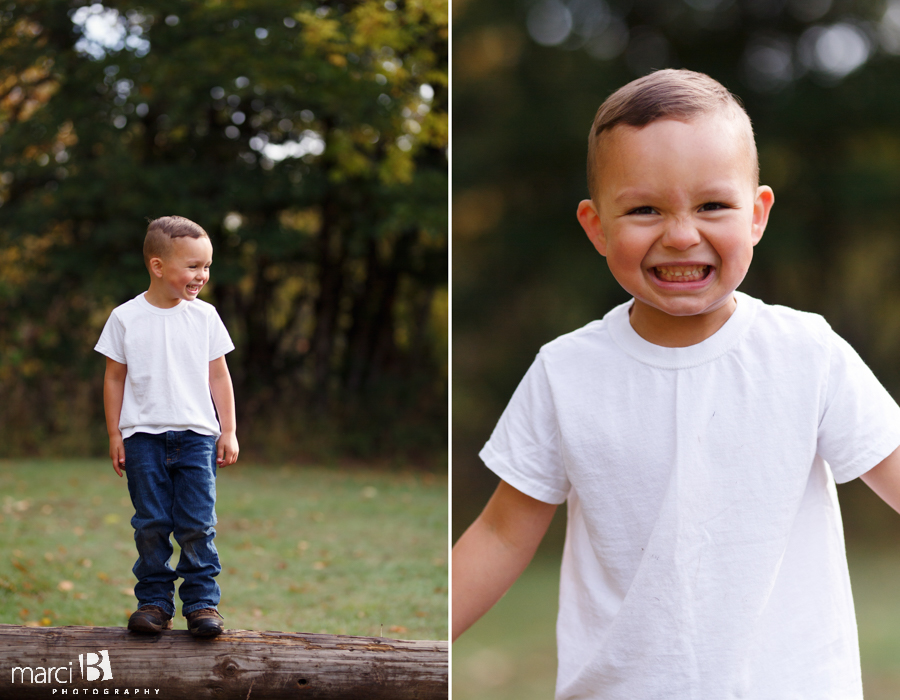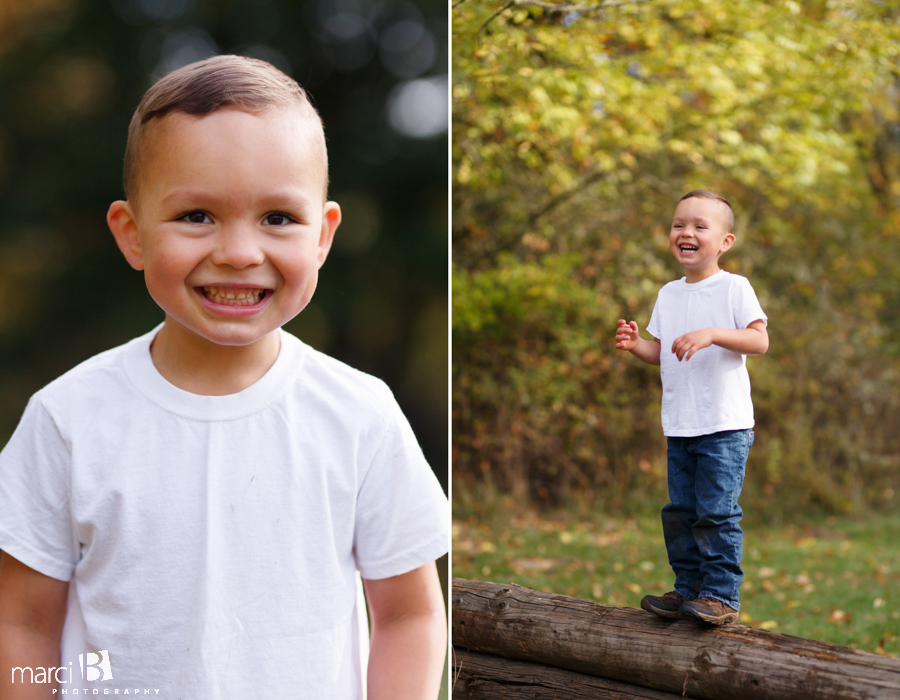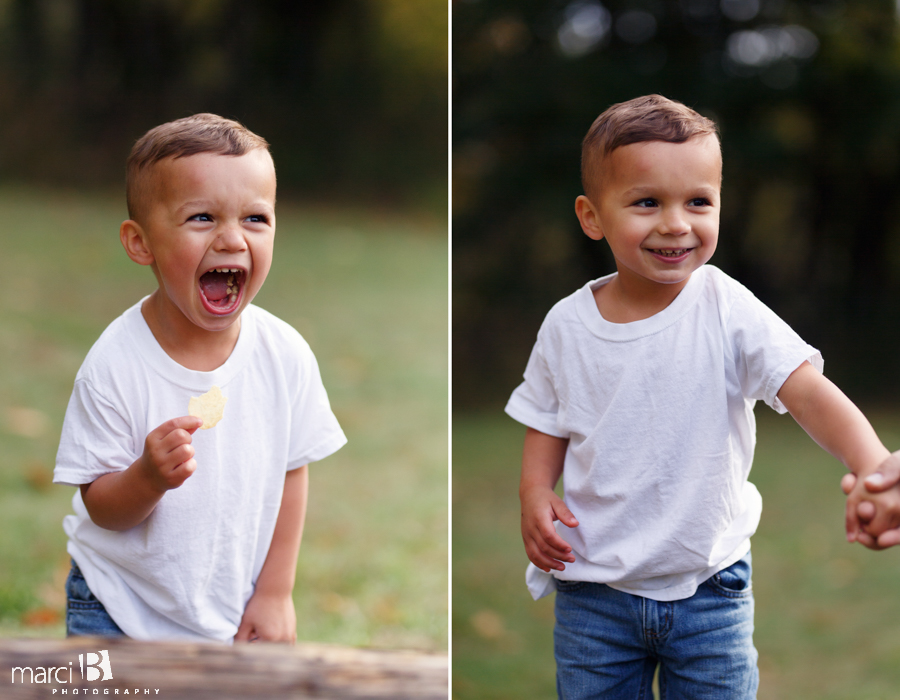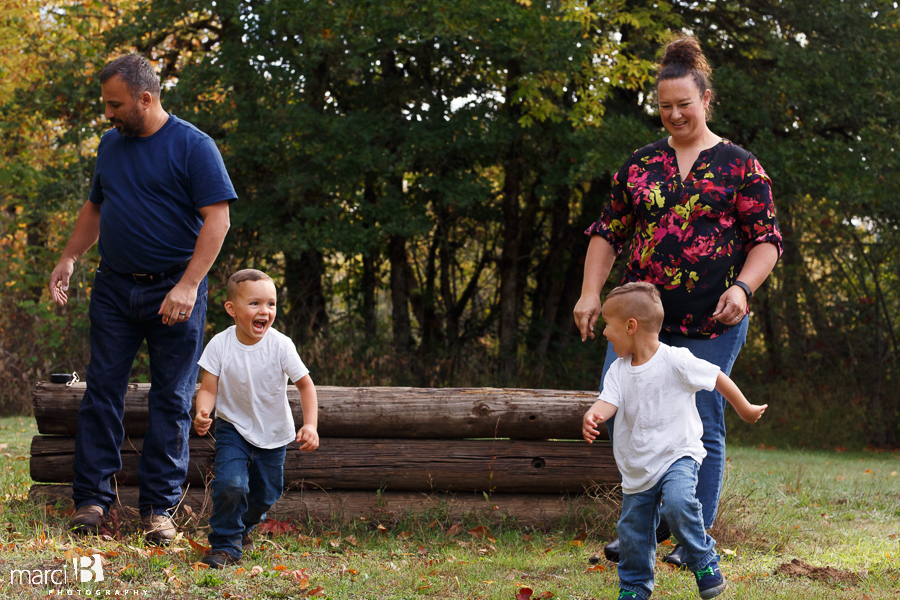 ---
---