Family pictures with little ones means that sitting in one spot only happens right at the beginning of the evening. Because after that, it's time to explore, run, crash and burn sometimes, and then pop back up and keep on running. With that said, I think the kids in this sweet family would have done whatever I asked.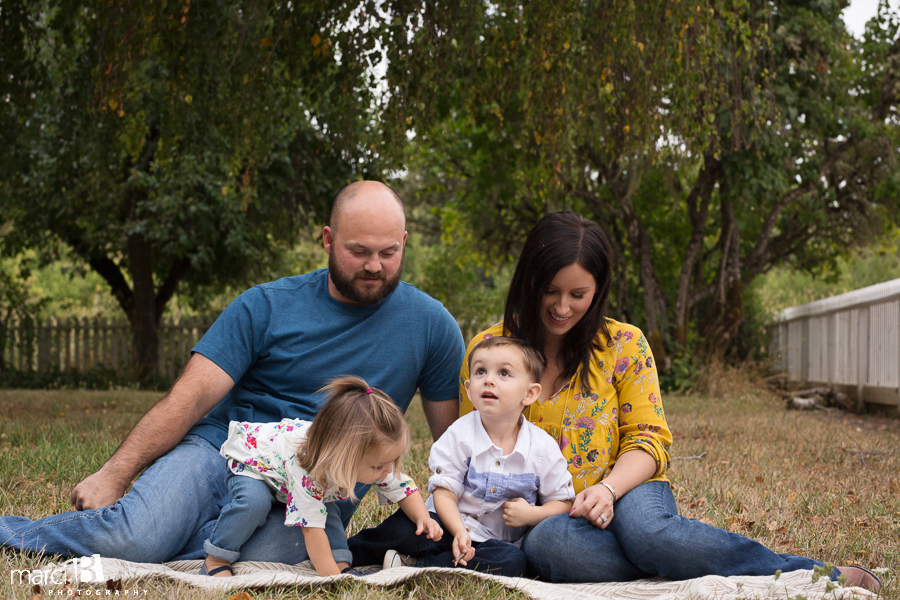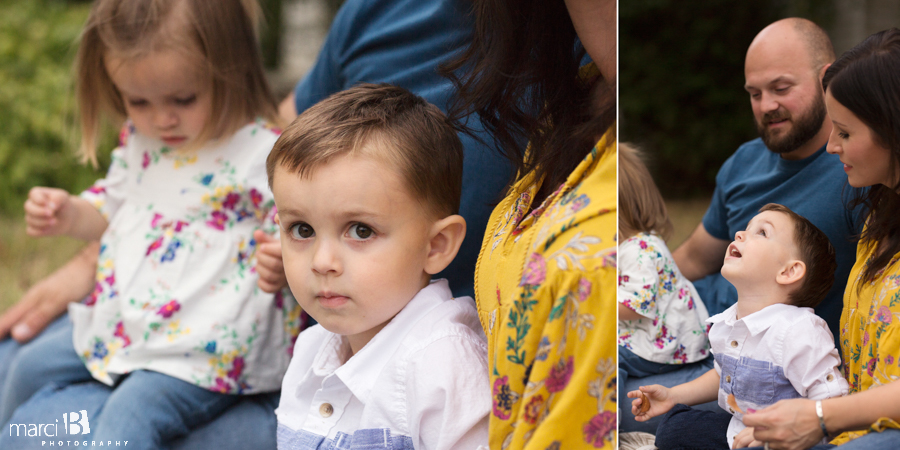 By the end of his exploring, I think almost all of us were peering in through the holes in the door to see what was inside.





I think he's meant to be a super hero and fly because this was guaranteed to get a smile from him every time.