I love taking this family's photos. Sarah always likes the photos I like too; the ones that show all the smiles and quirks and fun that happen in real life. I love the candidness, zaniness, joy, and thrill the kids and mom have while playing together.
Yep, right close to kindergarten age it's either a funny face or cheesy smile.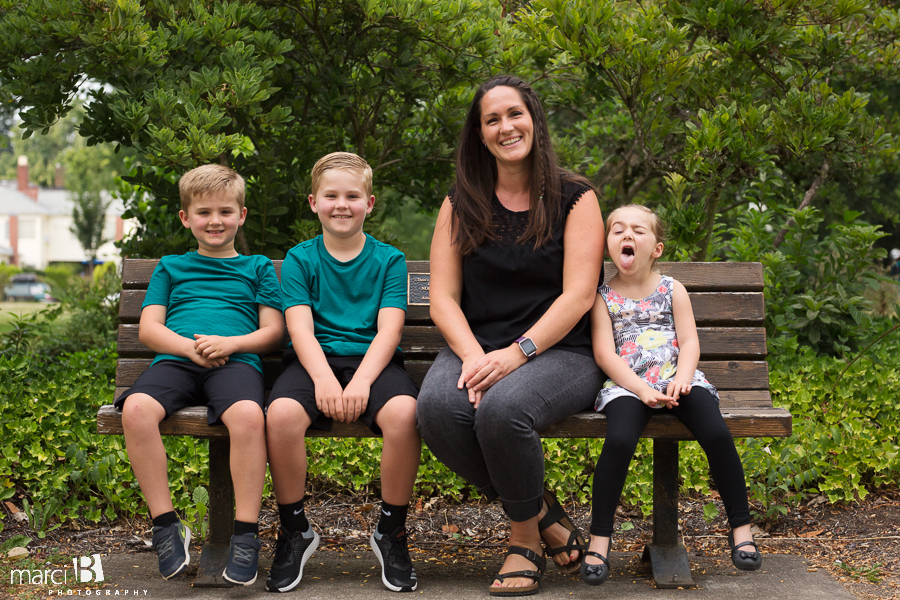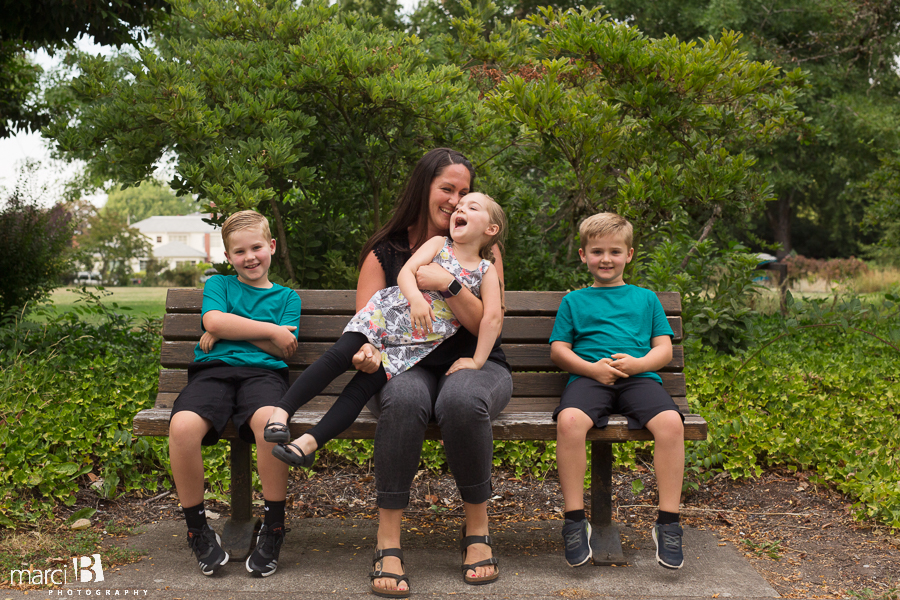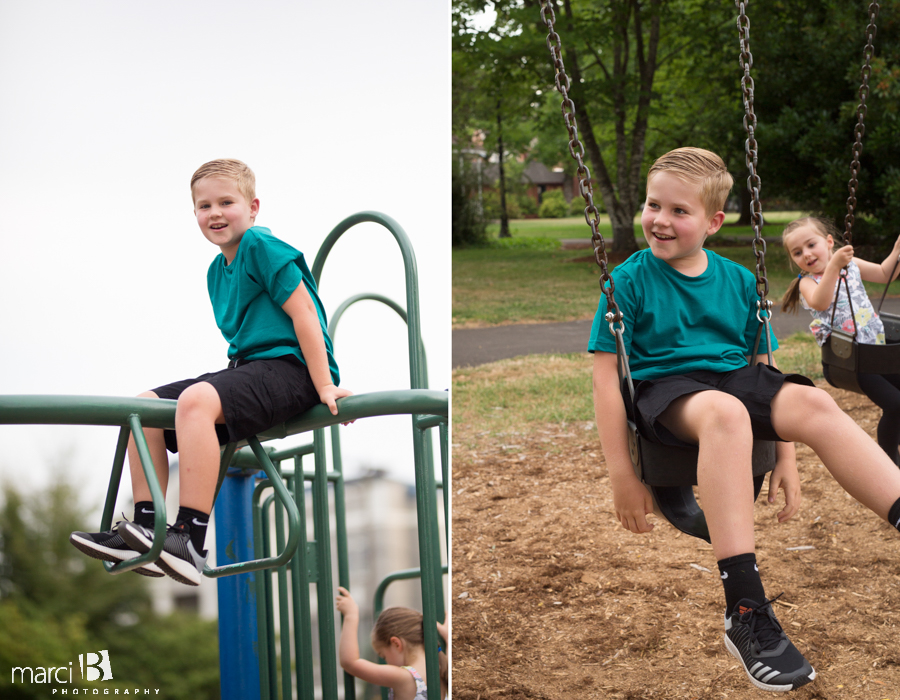 I'm pretty sure he can do anything he puts his mind to.



This one is my favorite. Mom knows how to have a happy life: enjoy the crazy! I identify with that feeling!




Not gonna stay like this for long. Mom will be looking up at the boys in no time!