Imagine waking up to this view from your room. Even better, right below is where you will be married in a few hours. That is a good start to your day!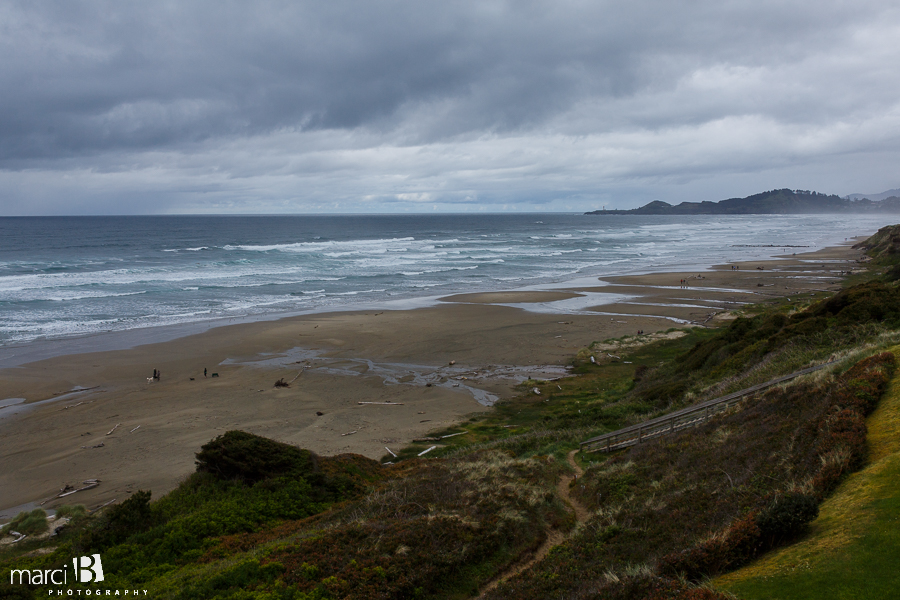 Priscilla's dress was hanging in her room amidst so much white, between all the other flower girl dresses. We brought it outside to admire before she put it on.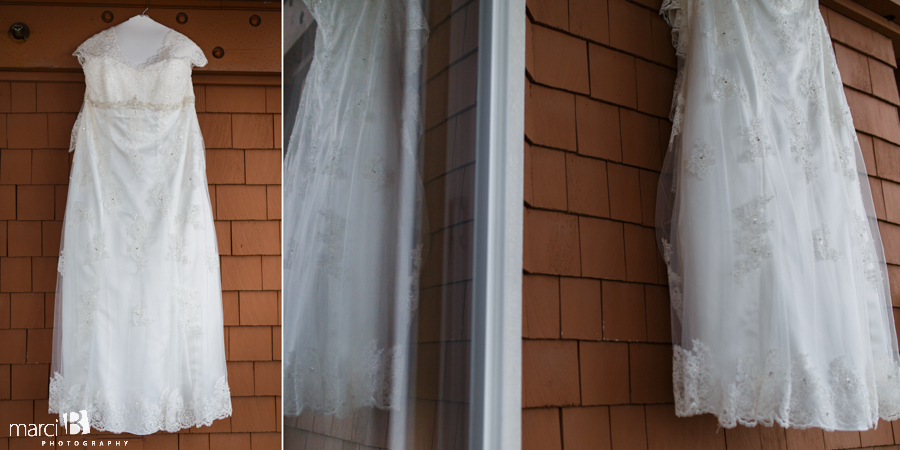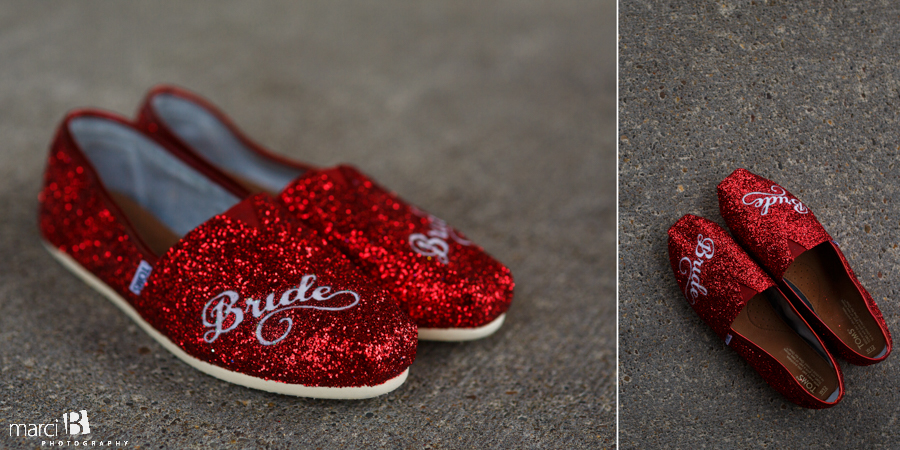 Those shoes will make anyone want to dance a little bit.


Brent and Priscilla were waiting for the first look to be down the aisle of the wedding, so we took a few individual photos before.


Each little detail of the day was fun to see unveiled, since I know Priscilla spent time thoughtfully choosing each and every one.










Besides the excitement of looking forward to all the wedding day holds, most of us couldn't help but wonder how the weather would treat us for the day. One minute the clouds in the distance could look threatening.

And the next minute, the sun would shine. Perhaps it is Priscilla's smile that brings it out. It would always guarantee a return from Brent, at the very least.










We had a few minutes for Priscilla and Brent to grab some bride and groom portraits before the reception and a brief rain squall hit.

See what I mean about the sun shining when Priscilla smiles?



















The toasts are one of my favorite parts of the reception, since it's just a mini celebration of who each person is and the hope and encouragement of what they have to look forward to for their life in the future together. I'm very excited for their journey!






I can really get behind this sort of thing to have at a reception: a campfire and s'mores. In fact, the day after this wedding, I was inspired to do this same thing at home.




Congratulations Priscilla and Brent!!!