Ok, try and say this really fast five times in a row: Family Photos at Finley. Now try and say it faster. When you do that, try and pay attention to how fast your lips are moving. They're probably moving about as fast as the kids in this family session shown below. But that's a good thing, because all the action is obviously how they have fun!
Sometimes as a photographer I feel a little bit like a dentist. What I mean by that is I don't really ever look forward to the dentist office. Well, that's not quite true. That was before I went to my current dentist, who is awesome and amazing, and I pretty much dreaded going. Yuck. After I went, though, I was really happy I did it and even happier that the visit was over with.  Now, back to my original sentence, I think people regard family photos like that as well. It can be a daunting task to figure out what you want to wear, wrangle schedules to find a photo session date (especially with grown up families), and then the stress of wanting your kids to do what you think you want. Even typing that sentence kinda made me cringe and feel like I should make it a super duper run-on sentence just to get the feeling across. But, and this is my big hope and desire, I really want this not to be the case! The evening I spent with the family below is exactly what I dream of doing: hanging out in a pretty spot at a pretty time and PLAYING!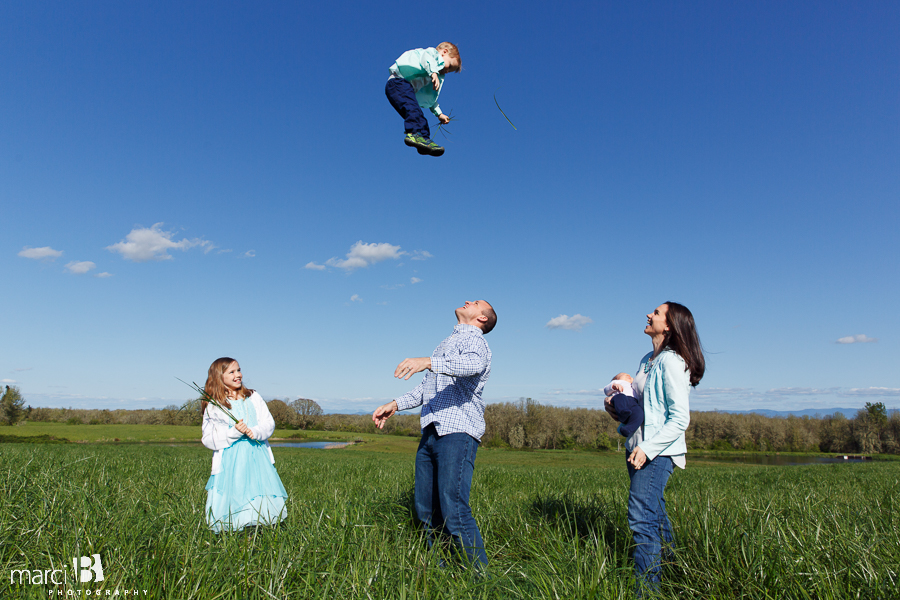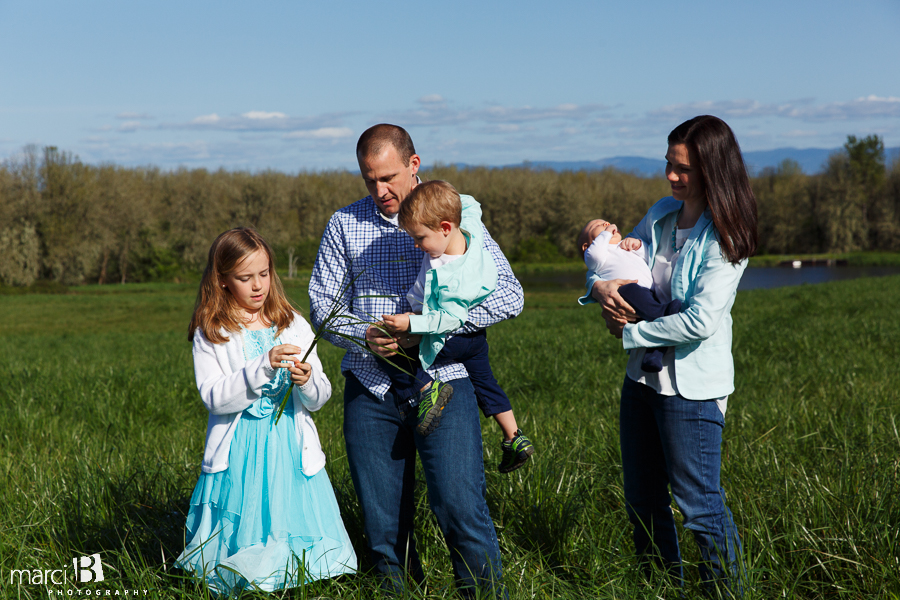 This was a prime daisy chain place to harvest.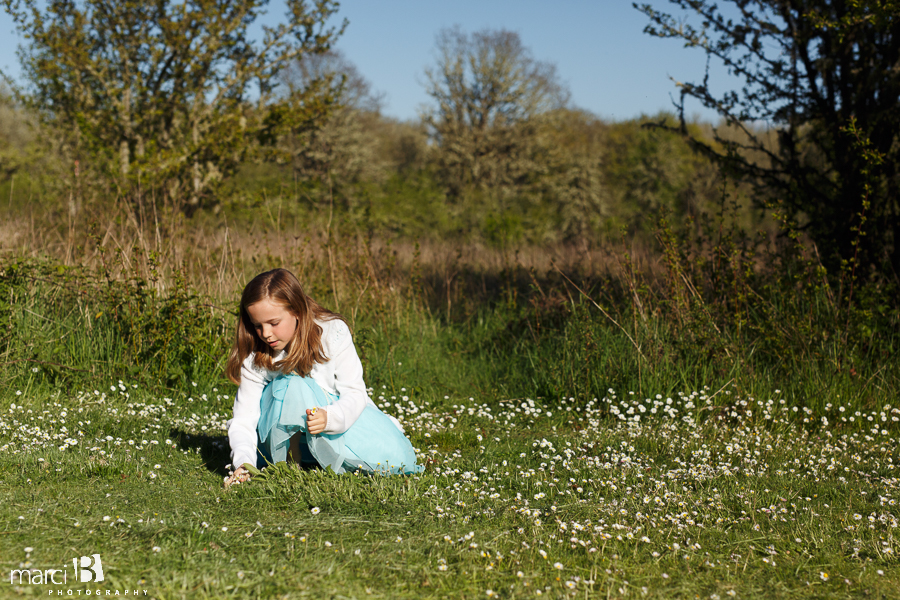 Or pick grass and throw it.