I can't resist making photography a part of my vacation, especially when the sun shines in Hawaii. What a refreshing way to spend a week in the middle of a wet and cold winter back at home. It's a good thing Jema moved there for awhile and gave us a reason to go to Hawaii. We had a week there and since she didn't have a car and hadn't seen much of the island, we covered almost the whole thing in that time.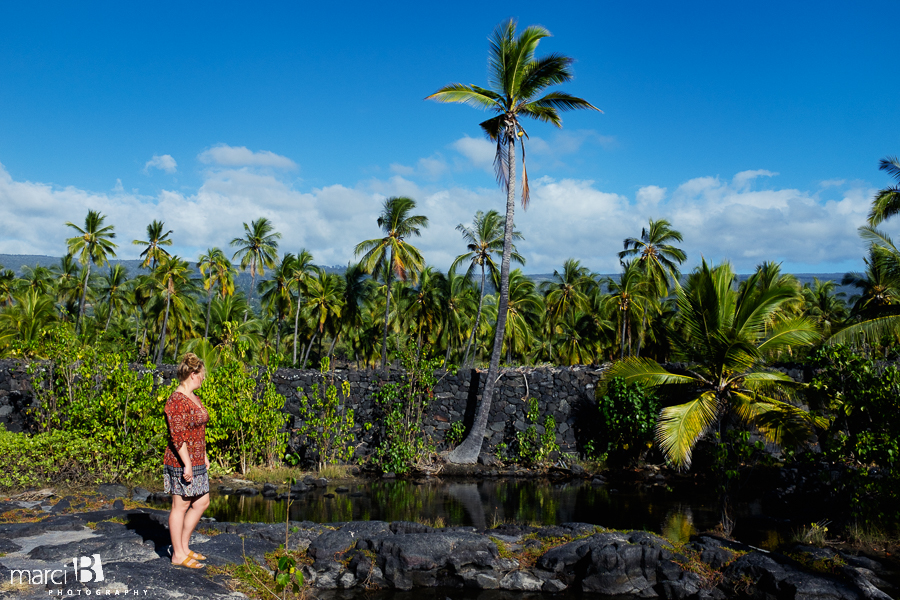 Touring a coffee farm was pretty fun.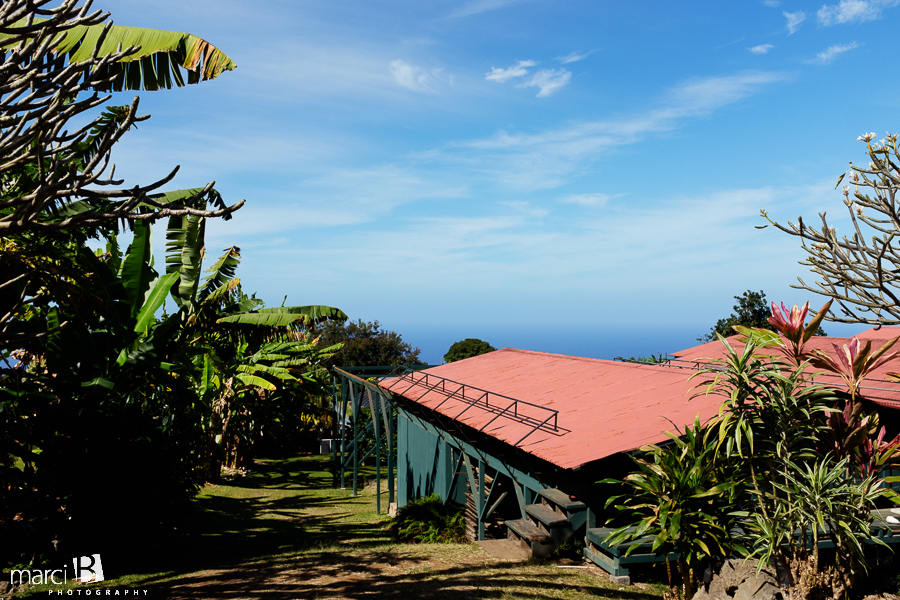 Speaking of coffee, one of our favorites shops was right on the ocean. The murals outside caught my eye each time we went there.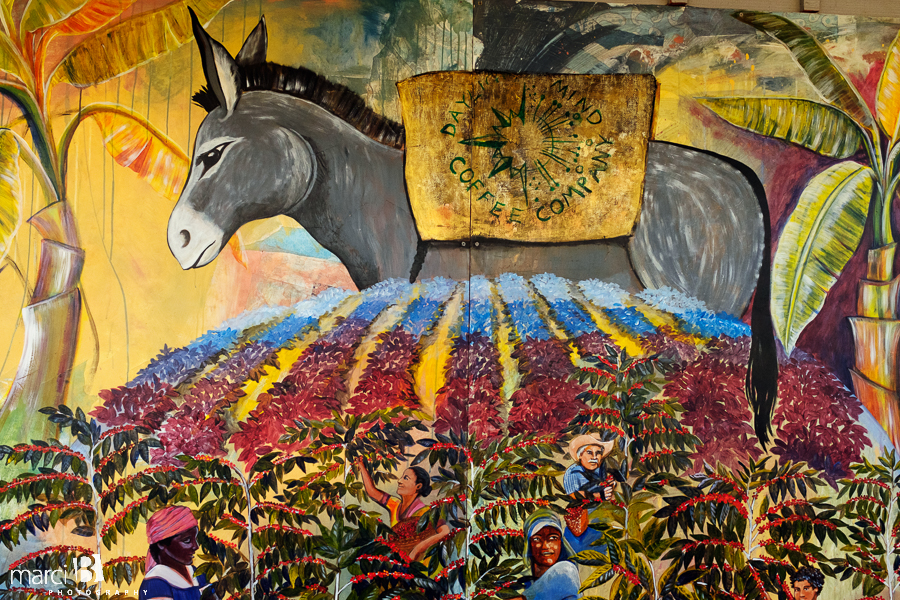 The night time view from the coffee shop.

Jema had been borrowing my Fuji camera while at home. She has her own now and we spend time taking photos of each other taking photos.


The Mauna Kea Observatory was a crazy place to go. I really resented having to dress warm while in Hawaii. I'm such a pansy about being cold that the heat and sun of Hawaii is one of the main reasons I love it there. We weren't quite as layered up as these people who were in a tour group, but maybe I would have been slightly happier about the temperature if I were wearing a suit like them.


After watching the sun set, we spent some time stargazing. It was an extraordinary view and much better than this photo. It just happened to be one I snapped showing Jema how to take photos at night.


For real green sand. This patch seems greener than the actual green sand beach we went to.

Hair. So hard to control. Or maybe it's Lee photobombing that makes Jema smile so much.



Instead of staring at the sun set, I couldn't help but check out the other direction like the light on the palm trees, or the way the water kept changing.

One of my favorite activities we did was to hike down to this beach and then up the other side. What a steep walk down, though.


I didn't have my camera out at the right moment. After seeing some locals go through the mud and puddles with their big 4wd rigs we saw the best one drive by. The side by side was driven by a girl about 10 years old, most likely with her siblings and friends. She owned the road.


We had a treasure hunt type of game that whole week, seeing who could first spot one of the local and elusive, wild donkeys. This was as close as we got: kinda wild horses. Good enough!


The volcano. What a wild set of extremes on the big island!