He looks pretty peaceful, as he snoozes away. Ahhhh, the life of a newborn. He's sleeping like a baby, right?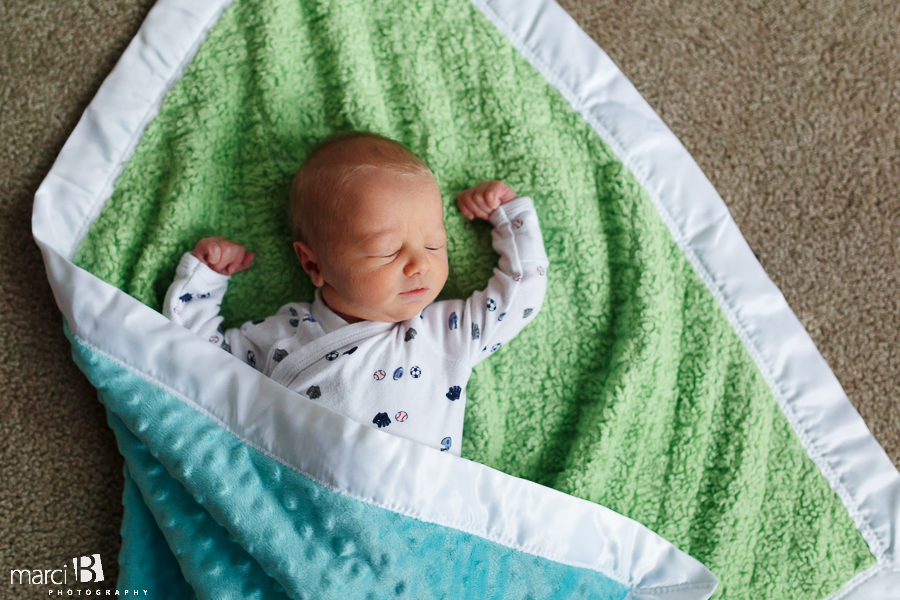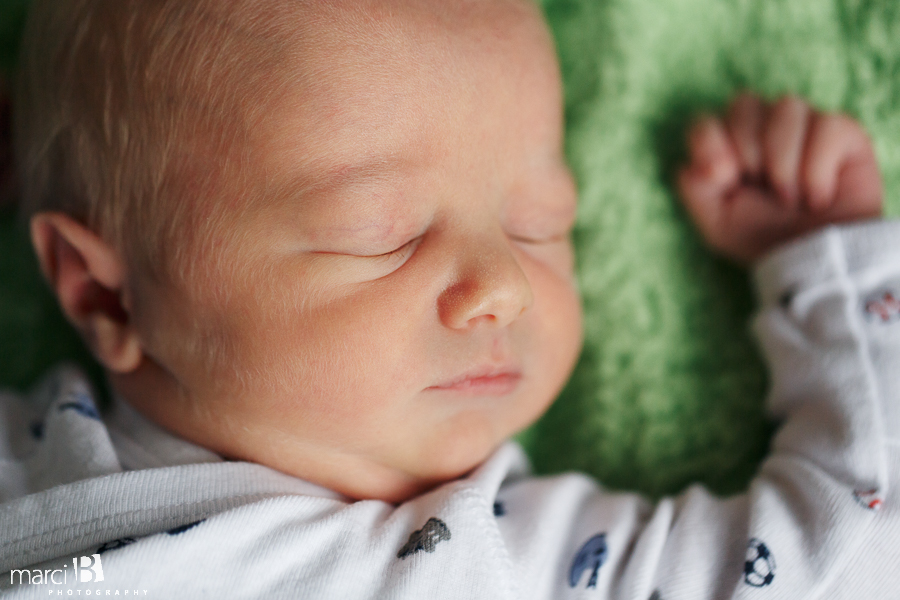 Then, WHAM! A sneeze ruins all the peace.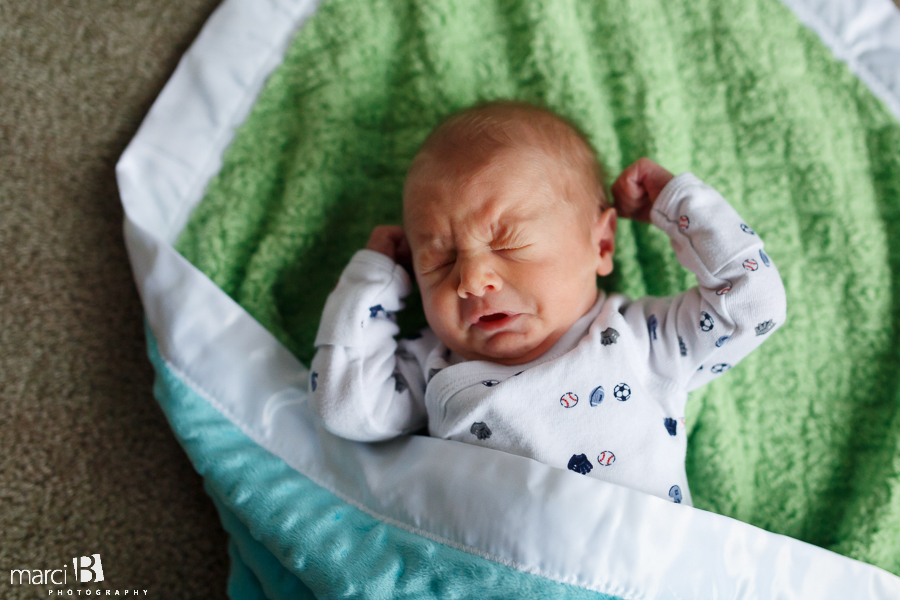 By the time the third born rolls around, he's used to the chaos and noise and can sleep through anything. Here's a shot showing just what's happening around him as he catches a little sleep. This was definitely different than the newborn shoot for the oldest!

So tiny.



Little ones don't sit still for long.



Ha, sticking his tongue out at us. How cheeky of him!

I could keep saying how much I love certain things about a newborn baby. Even this scrunchy, slightly grumpy faced look is sweet. The way a newborn just melts into the hands is adorable.



Smiles come at the most random moments.


I identify with this little guy. He sleeps best when he's cozy warm.



This shirt is debatable. I think both big sisters were pretty attentive to their new little brother.


He's asleep and it's time to play. Who are we kidding though, since that type of play goes on whether it's naptime or not!