Abigail is one of the latest brides that tugs at my heart strings, not only because she's an amazing gal, but because she's from a family that is so valuable to those around them. The support from many friends and family that showed up at the end of an icy winter storm was proof of that. Yet it's not the numbers that makes me feel all those good emotions, it's the many loving looks that are given to Abigail throughout the day are the reason.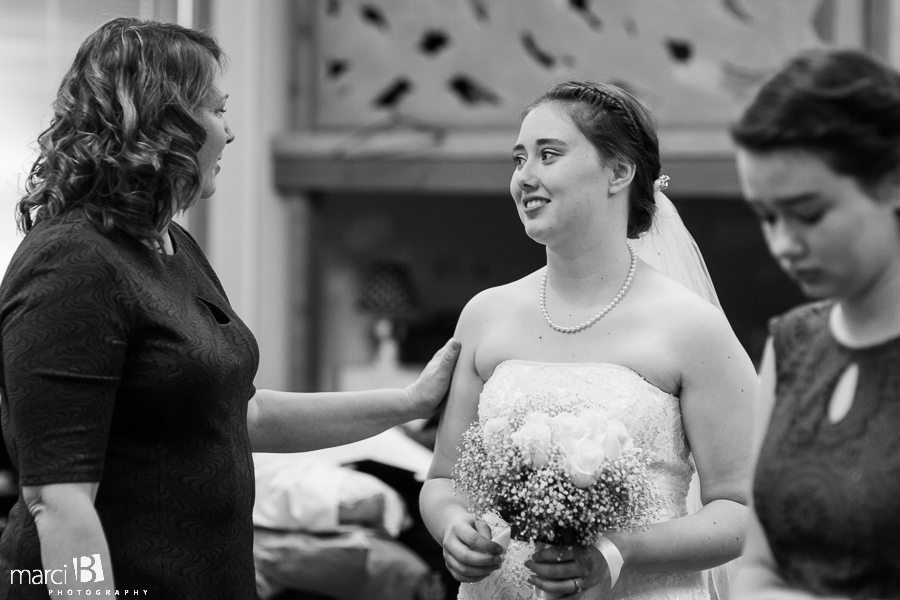 Dad saw the bride even before the groom. Her family is important to her and it's a happy thing to see.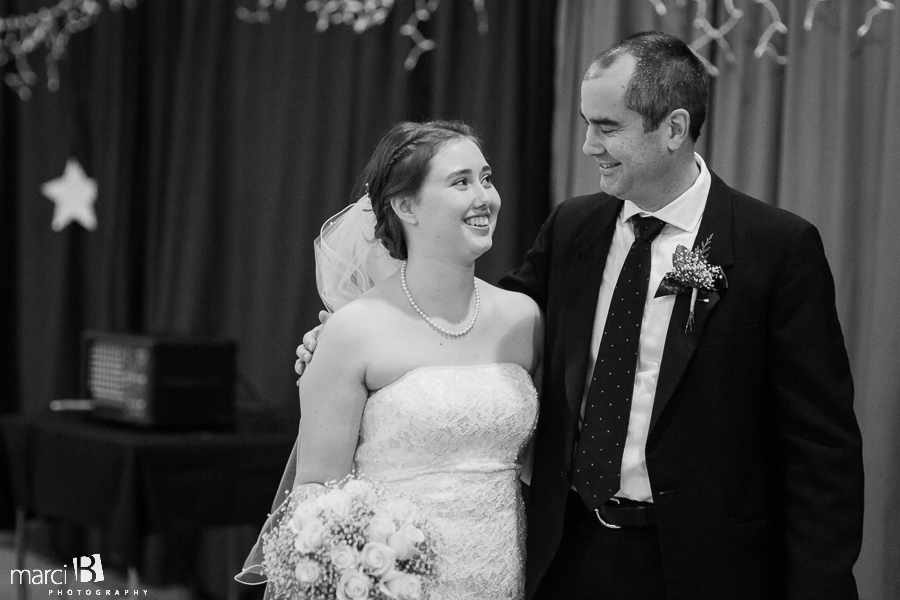 Peter was just a touch more excited. Ha, that's a lie, he was ecstatic!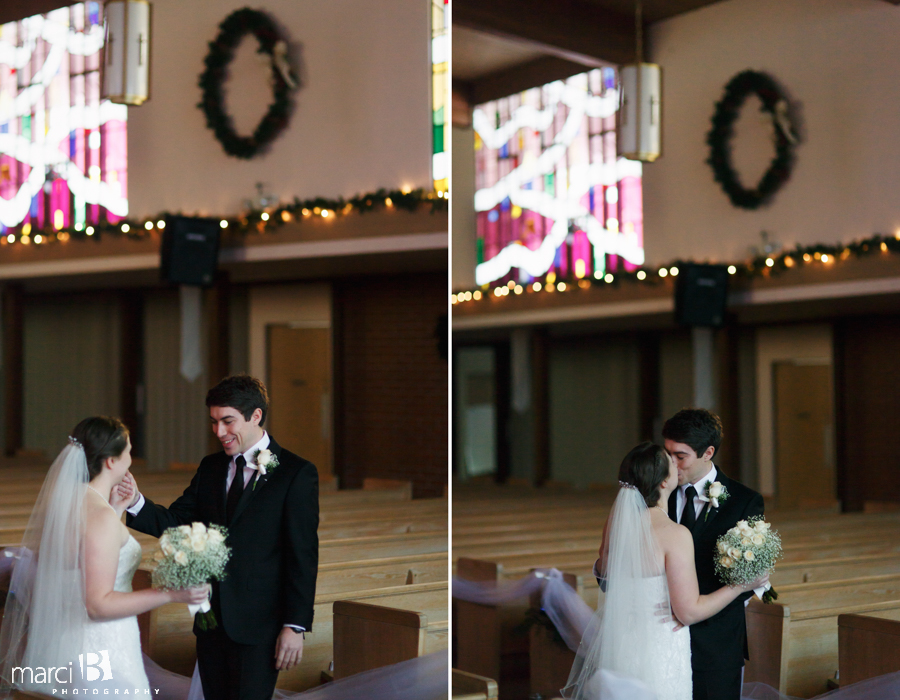 With the freezing rain, snow, and ice streets just days before, it's a detail we had to catch. Abigail and Peter braved the freezing temperatures to catch a few shots outside.




People, family and friends alike, are so important to this couple. I can see why, because they are all a fun loving bunch. Who wouldn't want to hang out with this crew?





Photos before the ceremony are done and the next time Peter sees Abigail with be walking down the aisle.









We sneaked a few more photos in right after the ceremony.









Bride and groom first dance.

Father and the bride dance.

Mother and the groom dance.

Toasts.


The last event was the Anniversary dance, where the bride and groom were surrounded by those already married. Couples who were married the least amount of time were asked to the leave dance floor as the dance went on.

The last ones standing was the couple who were married the longest. They shared support and wisdom for success in Peter and Abigail's journey together.

Mother and father of the bride tested out the send off of the bride and groom.

Many happy well wishes to the Larson's in love!