I'm fond of action. This afternoon was guaranteed to have plenty of that with this many people in the family. Typically with a family of this size, the very first photos are the ones that have the best chance of working out, because the little ones don't know what is coming. It helps to put them in a spot where they can't run off too.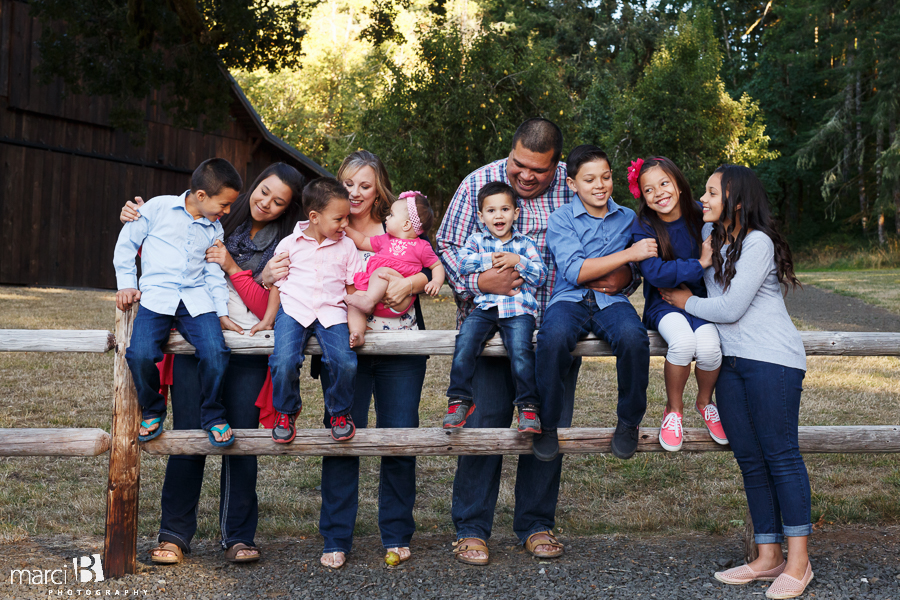 Sitting still in one spot doesn't usually bring out the big smiles for the little ones.
But if you let them run, that's when they start to have fun, especially when they have a dad who enjoys playing as much as they do.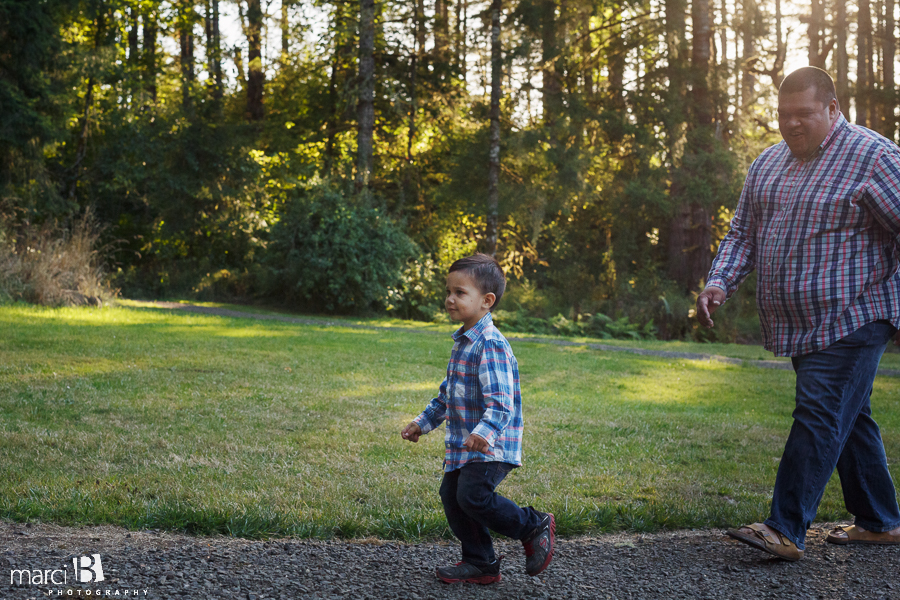 Sometimes we play chase and most of the time they win.