Cal is a senior this year. I could go on and on about what a great person and athlete he is (ok, I can't help it…can't wait to watch some basketball soon!), but I'd rather do that about his family. It's kind of a circular thing though, because the awesome family that they are is the reason he is who he is, and then we are back at the start to how cool of a person Cal is. Wow, that was confusing, but a quick way to describe it is that it feels really good to hang out with people who spend time together because they like it, instead of having to be there. That's why we're going to start out with the family picture and then grab some senior photos, because that's a place where he is happy and at home. They know how to enjoy time together and it's really evident.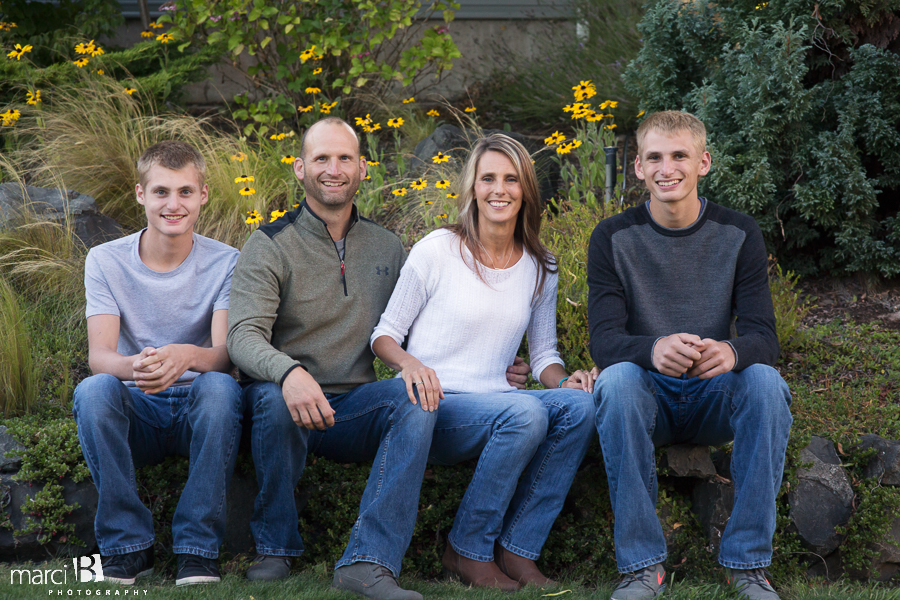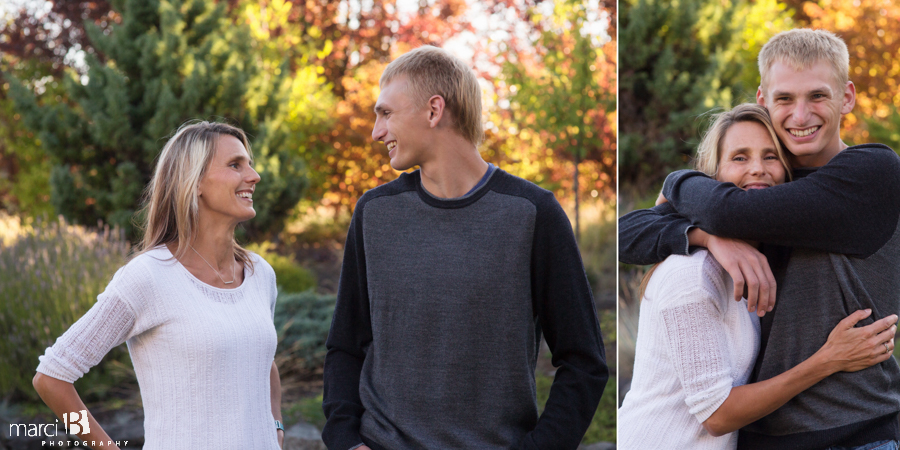 Hang out at the firepit? Of course, it's not there to just look pretty, it's something they do together.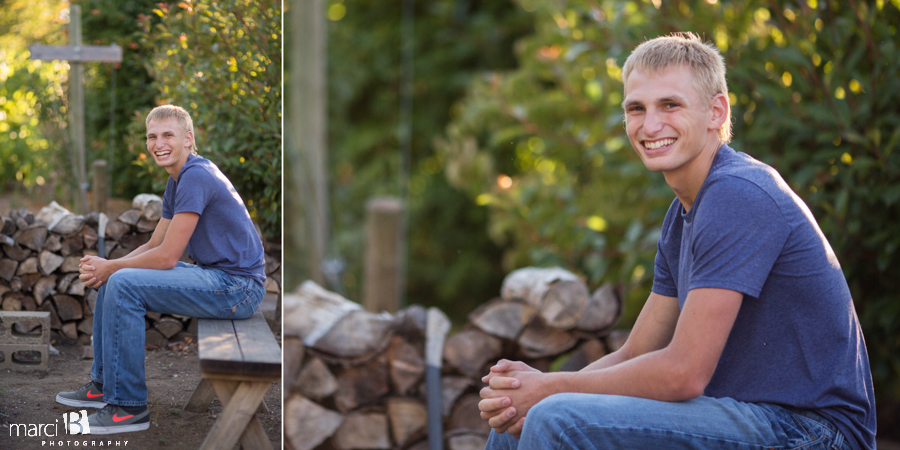 Yep, the dog wasn't opposed to show his face either.

We were stationary for a little while, but this family likes to move. It was time to get active and do some of the normal that is everyday around their home.

Also, into the more familiar clothes that Cal wears.

Because throwing hay around isn't for regular attire.

I moved hay all of one day of my life. I think I could get it a few inches off the ground. Not so for Cal. I had a long lens on to get photos, but even so I nearly had to duck and cover because he tossed them so far.


Throwing hay is easy, why not the younger brother?

No problem!

Every time I see these two they are quick with a smile.