Senior photos with Zane. Let's see, where to start. We stumbled onto a new mural downtown that was super fun to incorporate. Any old background wouldn't make the cut for interest's sake, because He's going to make life fun and interesting for anyone who knows him, since he's one of the most creative thinkers I know. Let's say he has a problem to solve. It's not going to be the standard answer that he comes up with. Instead, it will be a solution that is totally successful and entertaining at the same time. I wish I could remember an example off the top of my head, but I can't. You'll just have to trust me on this one.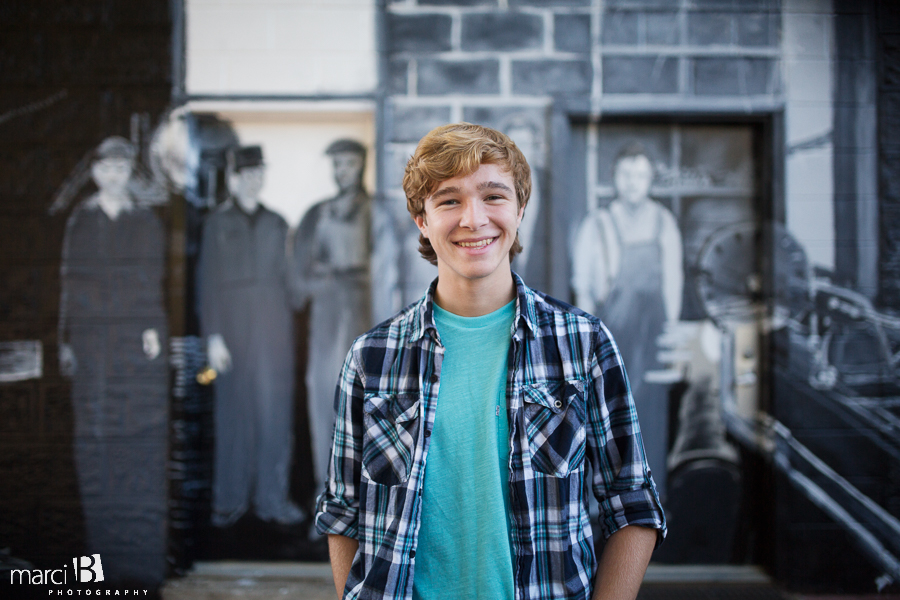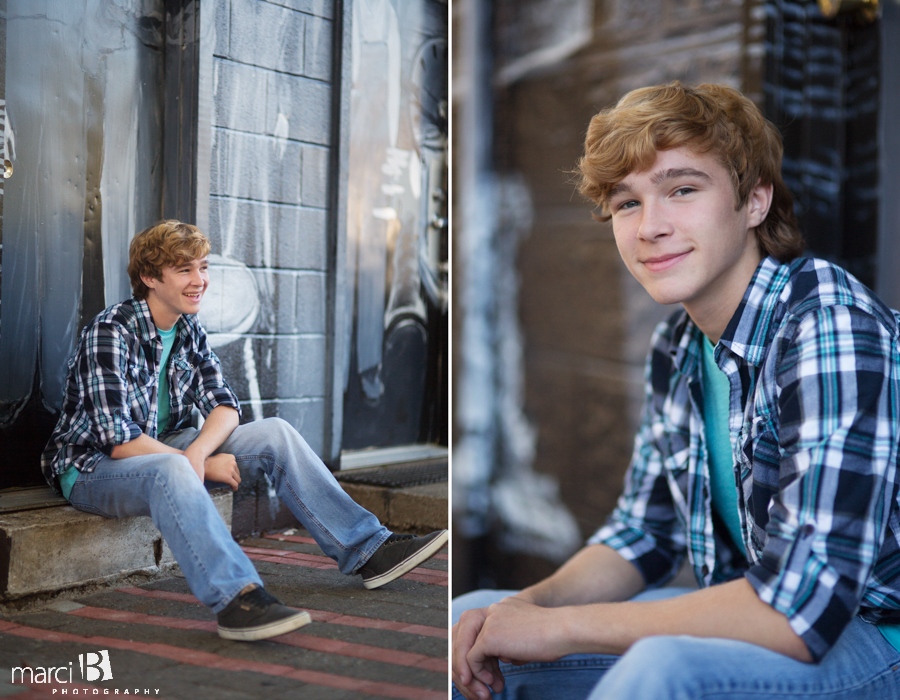 He's also amiable, putting up with some of my suggestions that are a little off the wall. I think that's because he has a little bit of theater in him.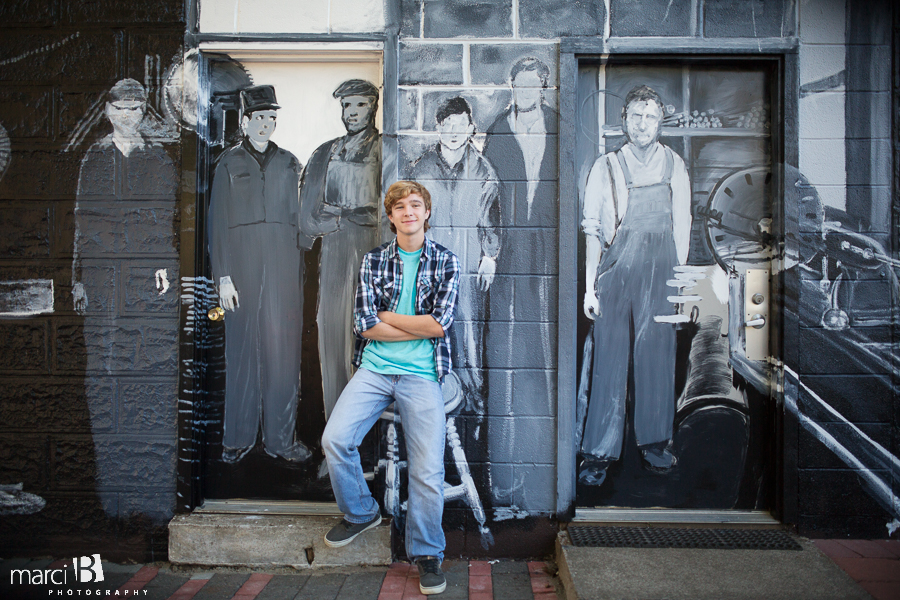 Zane is a bit of Spiderman as well, not content with standing on the ground he hopped on top one of those poles like it was a step stool.



This is a country boy with gravel roads who can easily skateboard. See what I mean about able to do anything?



He's also ready to serve. Since we'd gotten plenty of photos already, I wanted to have a little fun getting some photos with some motion blur in the background and he was happy to comply.