Jen is sneaking up on Aaron to let him get a chance to see her for the first time before they walked down the aisle.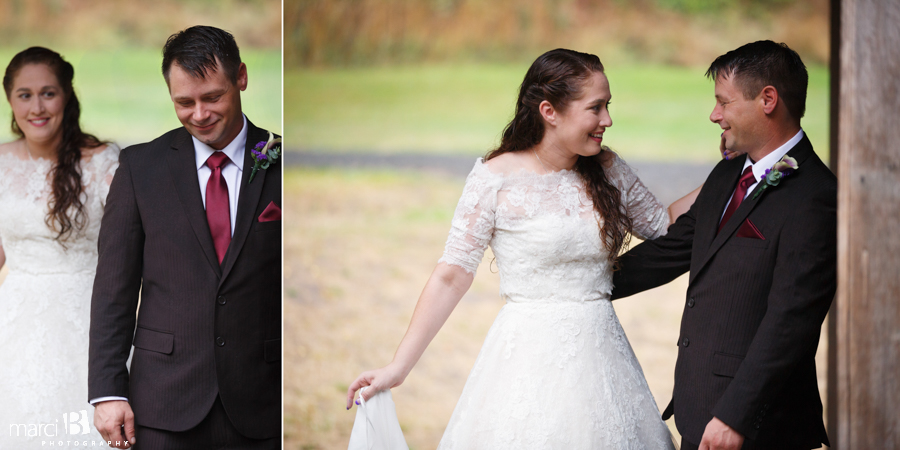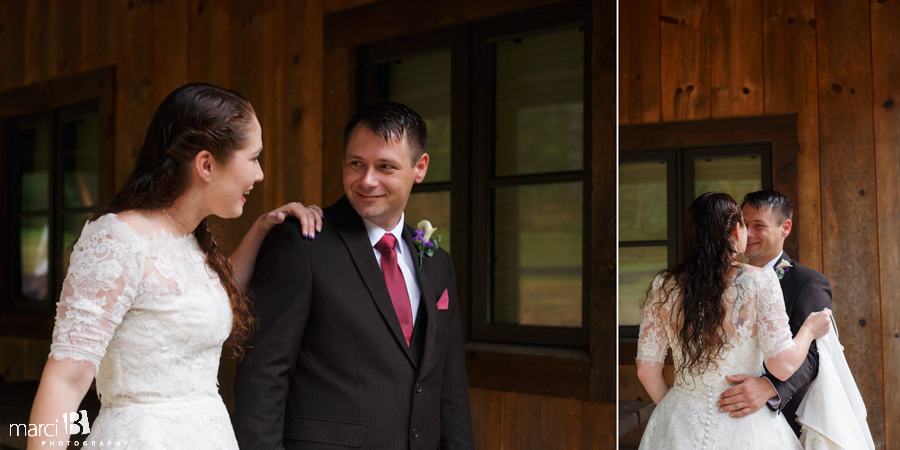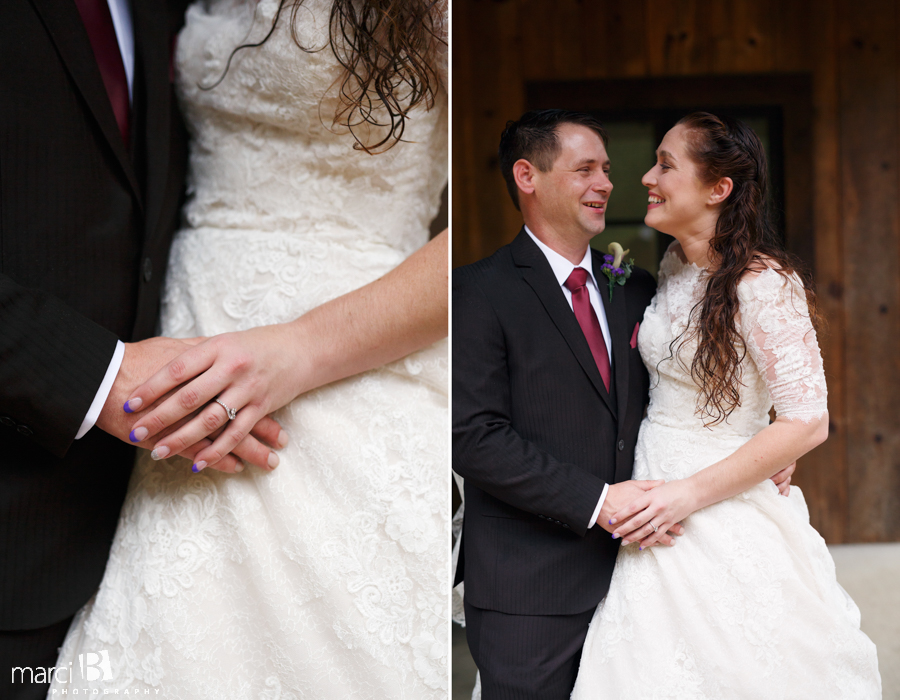 The details of their day were on point for their personality and always a fun surprise to see what would happen next.





Jen used the shoes she wore on their first date, with a flash of surprise under the dress as well.








The little ones sometimes steal the show. The flower girls were no let down, as the littlest faithfully used ALL her petals. She didn't stop there, making sure she picked every single petal up during the service and gathering all the rest on the way out the aisle.



Not only did they exchange rings with each other, Isabel received a necklace as well.



Jen and Aaron chose to sign the documents during the service.

And now, it's 'for reals'!!


I mention how the day held surprises, the first being rain. It was an amazing group of family and friends who completely changed the ceremony plans from taking place out in the meadow to inside the barn. Within an hour, everything was transferred and set up for the ceremony, and while we took photos, the inside was magically transformed into a reception. The bride and groom remained lighthearted and delighted with the day throughout, which really shows how well they embrace adventure.










It took me a few minutes to discover the party in the back on this cake.



So many people took the chance to wish them a happy future and support for their new lives together.


The last toast was absolutely the best, though, thoughtfully and clearly spoken by Isabel. I can confidently share that it's the best toast I've heard at a wedding yet!

Let the dancing begin!



The bouquet toss….

…which at first seemed like a sure thing….

…but ended up in one the younger hands. And that's her mom in the background wondering how much she likes that idea.