One year old photos mean that we play. Swings are one of the best places to start, since the toddler is kind of stuck somewhere, which at this age is pretty important! I love the little details of what a toddler will do, like his noticing the chain and wanting to see what it felt like.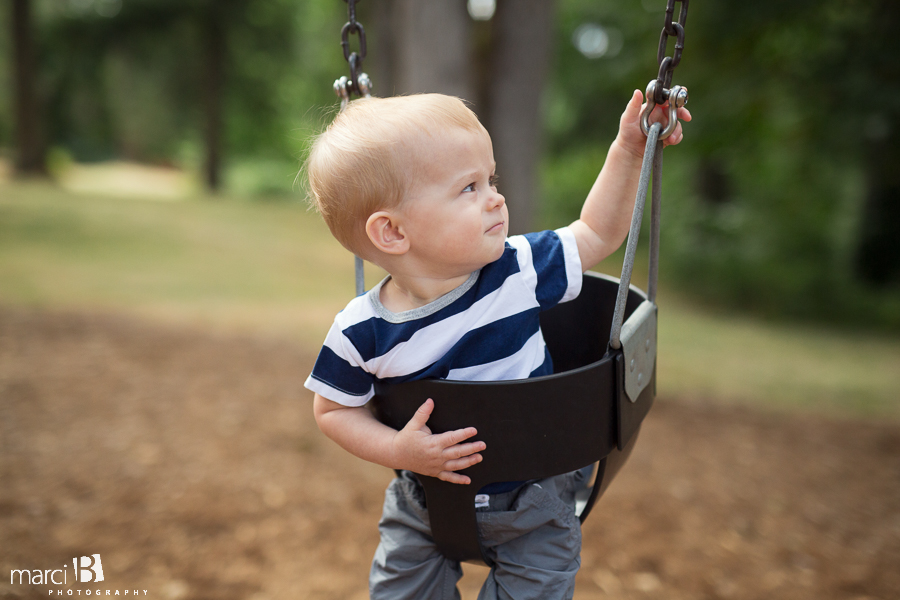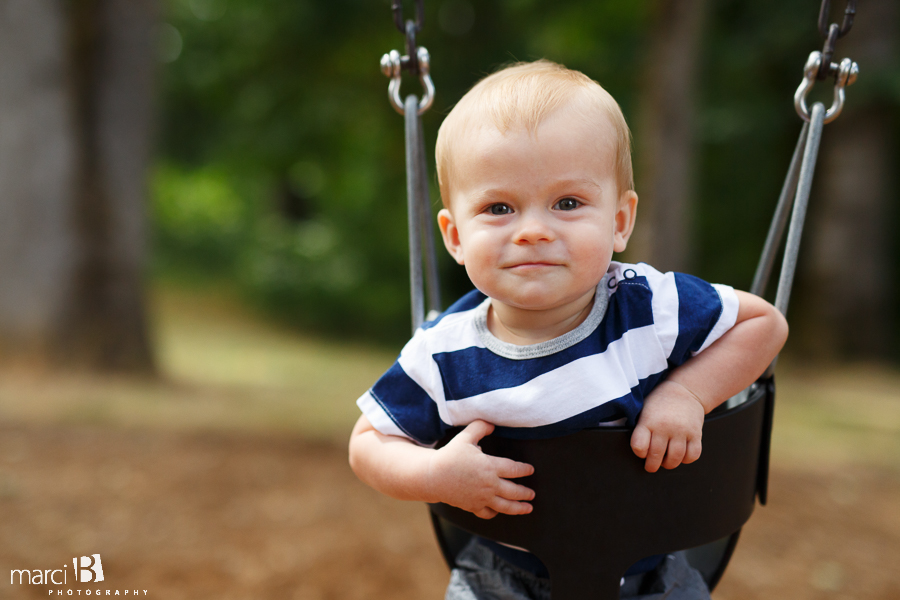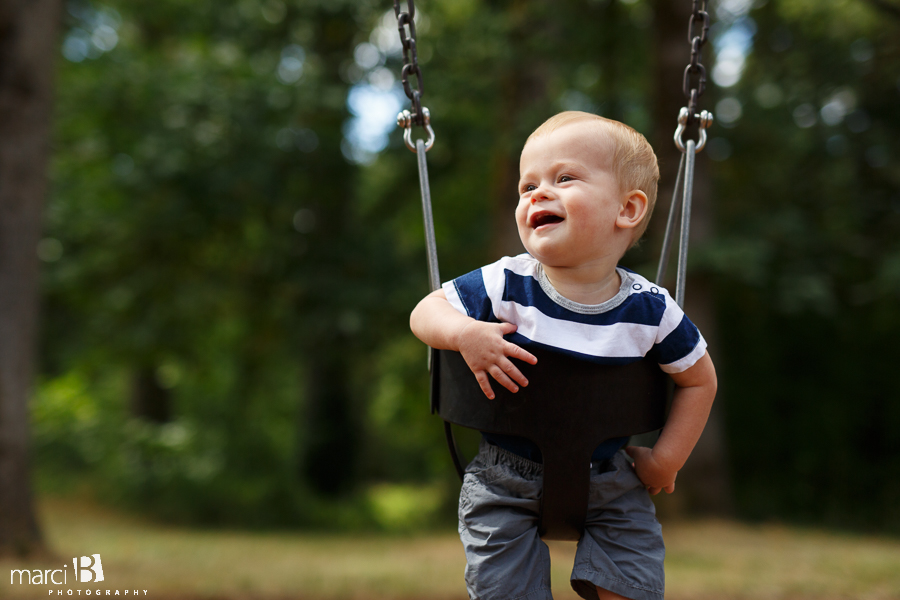 He'll be a big boy soon enough, but he needed a little help with the bigger swing still. Mom and dad are the best with helping him.



Again, the little details make me smile. His hands are so cute. He was so happy to conquer the play structure.



Hands down, playing with mom and dad is the best though.





He's such a big boy now, compared to when he was brand new.


He's almost walking! Man, he is one of those kids that has action written all over him. Once he's up and mobile, he'll be a speedy one to track down!