I'm excited for Abby and Peter. Their passion for each other and for life is pretty contagious, so after spending the afternoon with them at one of their favorite places for their engagement photos, the Willamette Heritage Center and the Oregon State Capitol, they've made me a big fan of them and the museum we spent time at. I intend to go back! But what's even better is looking forward to their life together that is going to begin soon!
Are they happy to be with each other….YES!! It was a HOT day that afternoon, but they couldn't care less, since they had each other for company.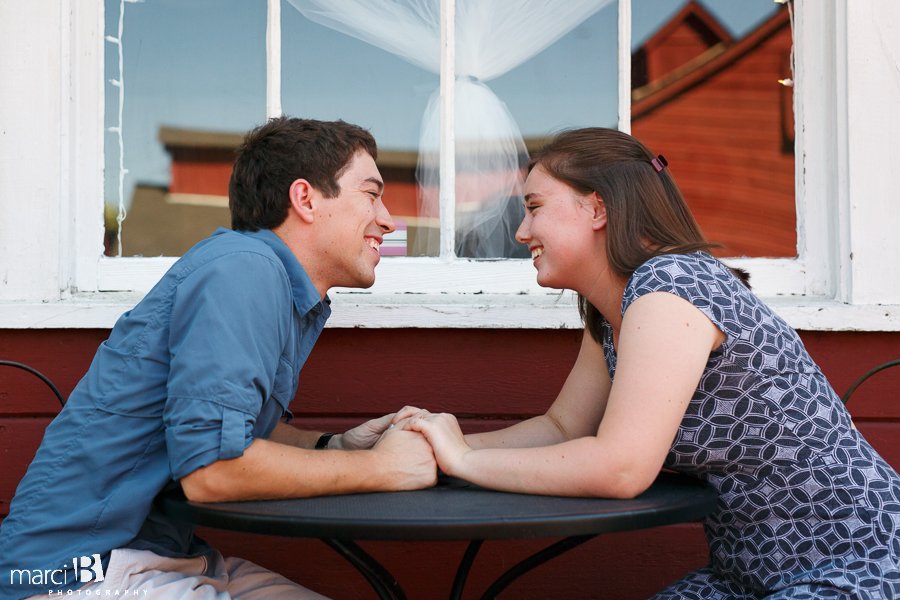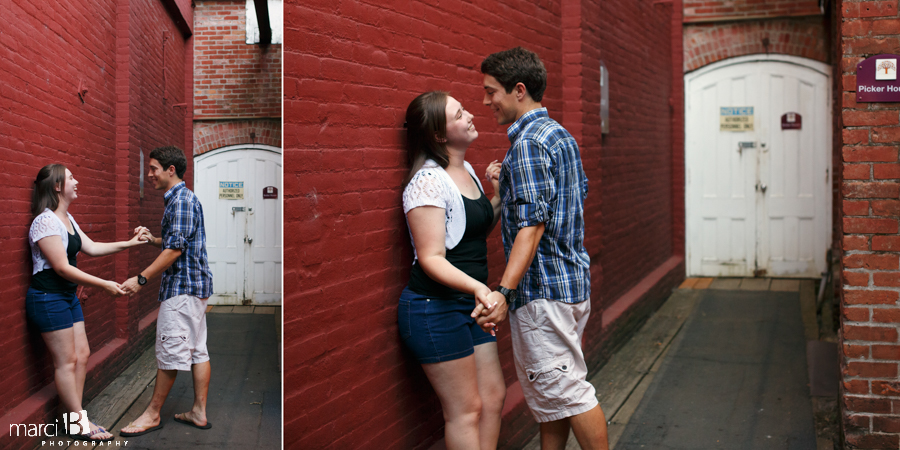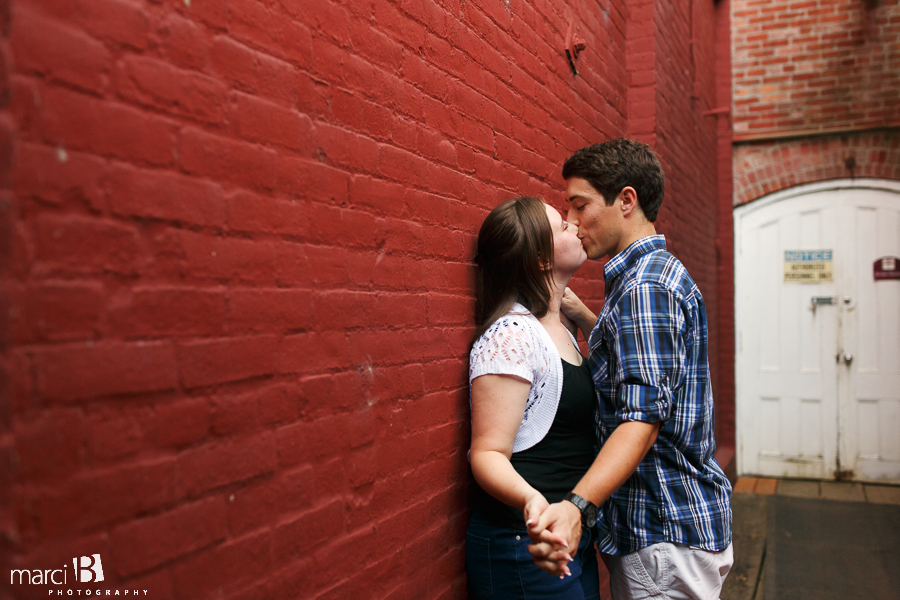 Peter is starting his career as a history teacher soon. After having multiple kids go through school experiencing teachers that enjoy their trade, as well as enjoy helping kids develop a liking for it as well, I'm convinced Peter will have a fan club growing year by year. As much as his passion is for teaching and history, it's pretty cool to see that Abby easily tops all that and will be the apple of his eye!


That walk down the aisle at the end of the wedding might be pretty groovy. I can't wait to watch it happen 'for real's!