Newborn sessions in the home are all about baby. She's the one who is really in charge, eating when she wants to eat and being held when she wants to be held. It helps to get a few photos while big brother is sleeping though, so we started during his nap and she was perfect!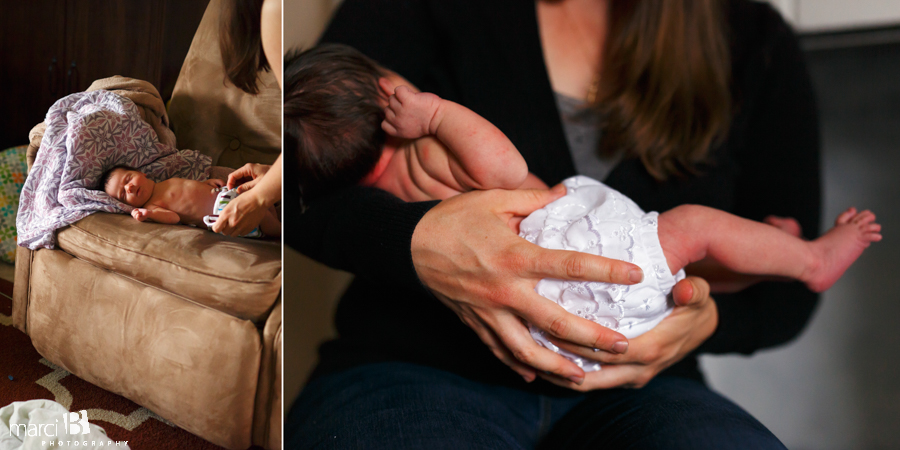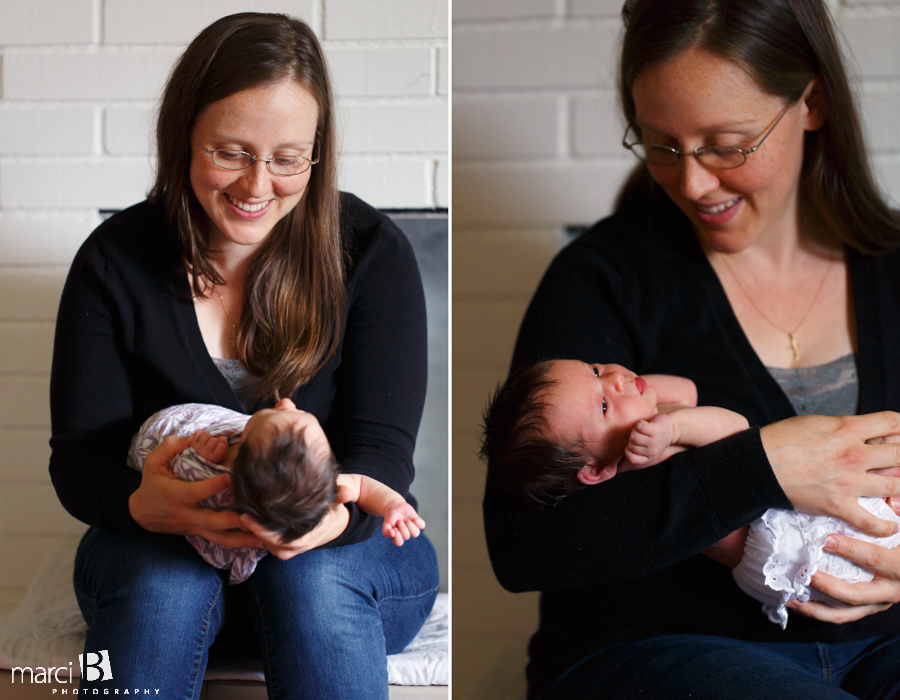 Yes. She's your momma.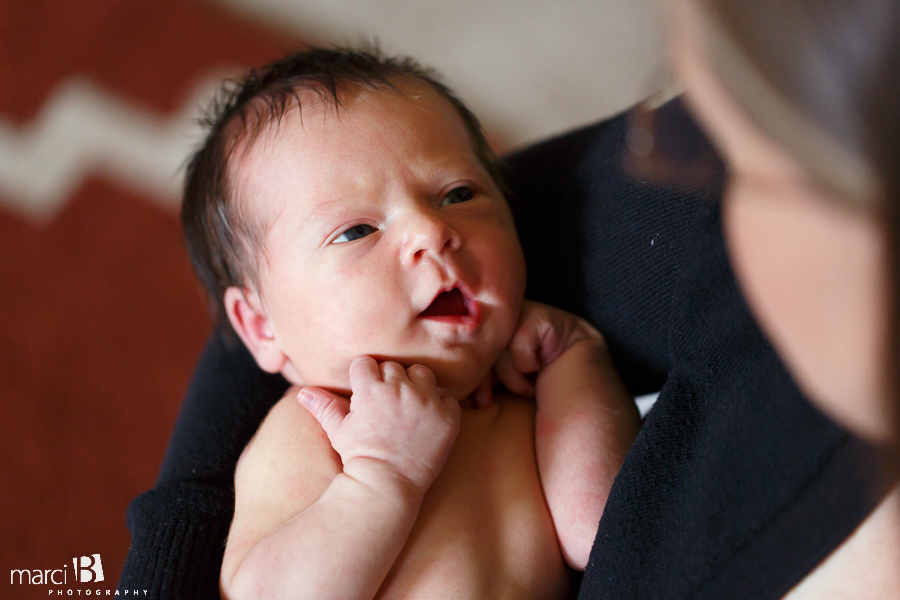 Daddy gets his turn to hold her as well. She's just getting comfortable. It's funny how hard it is to get a photo of a newborn when he or she isn't making a funny face. They are so expressive!

She is so little!

It was a good move to swaddle her. She liked it! I was happy she was able to sneak her hand out though.




When big brother woke up, he was still a little sleepy, but really happy to jump in with the rest of the family.

Where is her nose?

These two photos make my heart melt. What a sweetheart of a big brother!!


I like seeing how much bigger he is than her.

He, like almost all two year olds, was totally enthralled with the camera. I had him help me take a few photos. This was my favorite one, because he just couldn't help but look in the lens when he snapped the photos.