The wedding of Sarah and Gabriel was perfectly described by their program: it was an awesome celebration of Sarah and Gabriel with so much enthusiasm and support by the people who loved them most.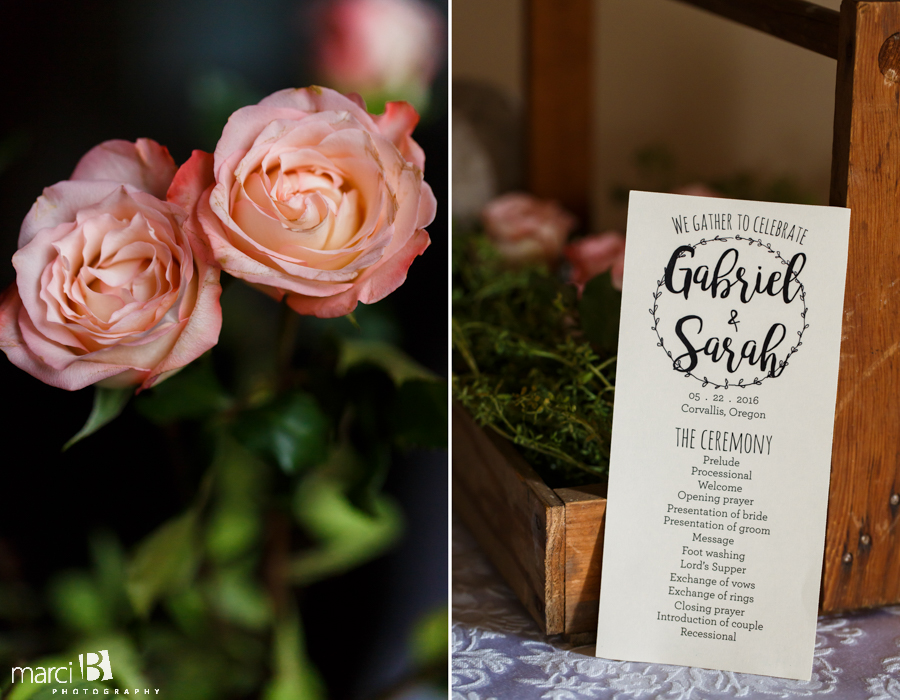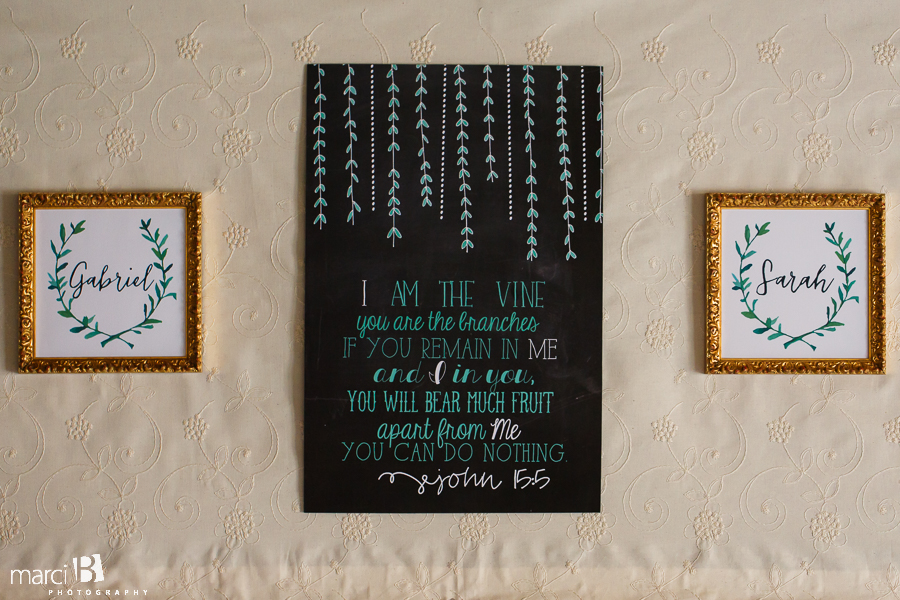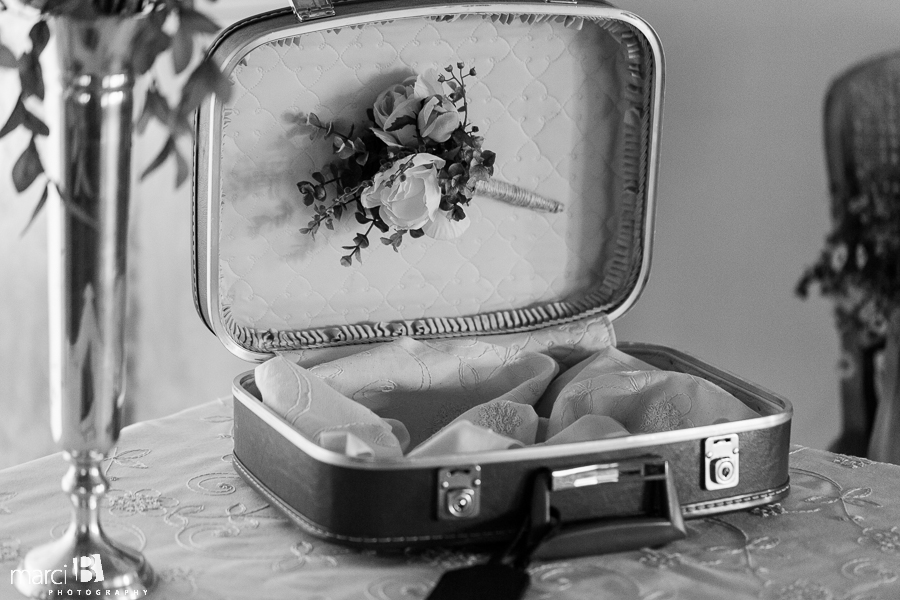 Gabriel and the guys getting ready. Mom always ends up being the best one to pin the flowers on.

With a couple mirrors in the room, it made Sarah the highlight in every way a person could turn.


Sarah's mom had an easy and ready smile, which Sarah shared the same smile freely as well. This is where the excitement really started to build, since Gabriel hadn't yet seen Sarah.
Yes, most of the photos had Sarah and Gabriel smiling.




The reception followed, which was held out at Beazell Memorial Forest.







Smiles. Laughter. Liveliness. Love. It was a very, very fun day.











It didn't take long to get some bride and groom photos of Sarah and Gabriel. Wherever they went, joy couldn't be held back.




Not only joy was the main theme, playfulness was as well.











Sarah was game to mix it up with her nieces and nephews. She's bound to be the center of loving chaos.

This is one of the best family 'selfies' I've seen.