Adventure awaits this new little guy…..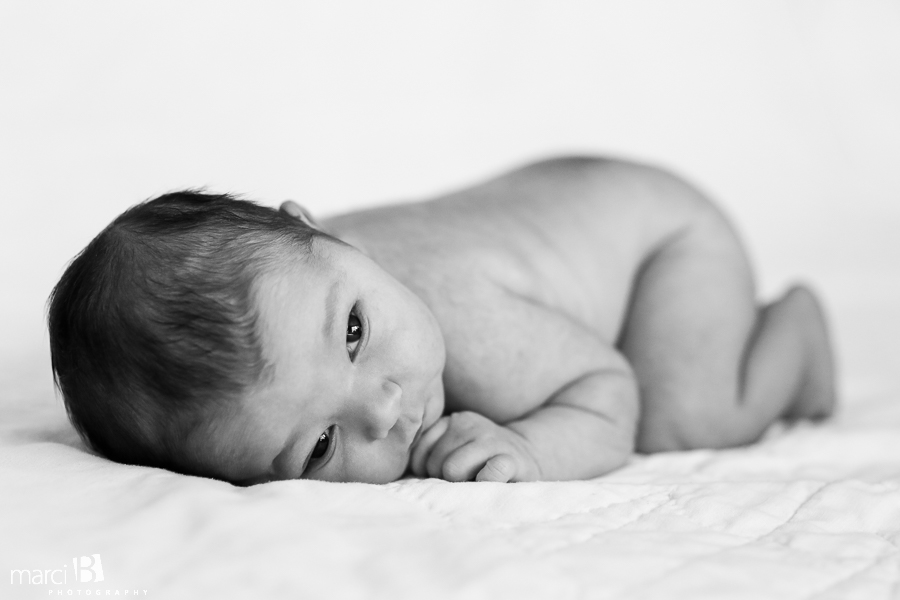 Because this newborn brother is already well loved and the center of attention in this family full of boys.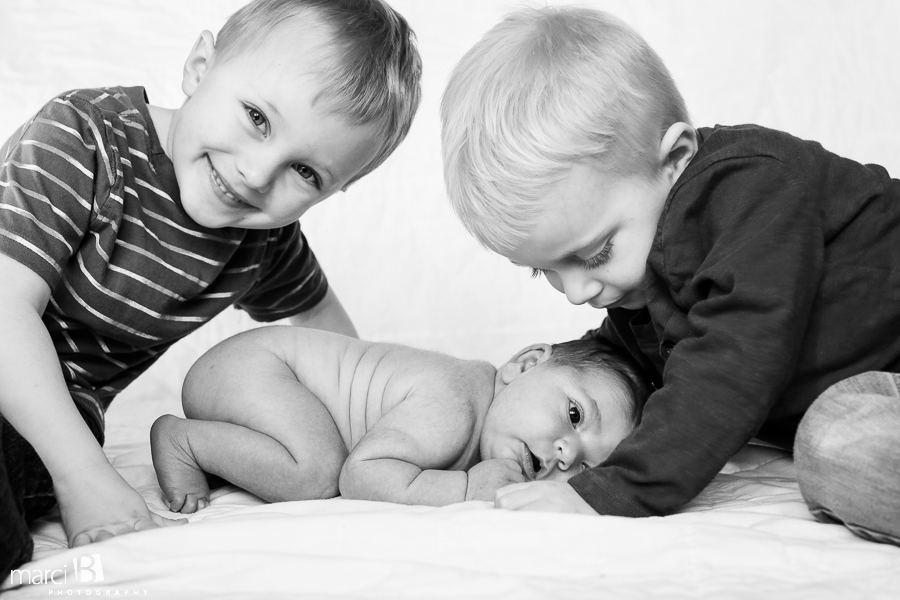 But his brothers aren't the only ones who adore him.


I have to sneak in a story about the oldest. When I showed up, he easily spoke about all sorts of things, clearly and articulately letting me know all about their family and new baby brother. For only four and a half, he was the master of our conversation. It made me wonder just how much this little guy comprehended, so I asked him how many languages he knew. He replied, "Dos."

As I look through these photos again, they seem so peaceful. The images aren't lying, because I don't remember him crying at all the entire time I was there. What a joyful addition to this family!