Jema is our first high school senior. After doing senior photos of many other young adults, I finally am able to do one of my own!! What a fun afternoon we had. I tried to make sure I didn't wear the 'mom' hat, so that we had plenty of her normal and frequent smiles. Because if I let any of my parenting comments slide, what a way to ruin the mood that would be! I'm sure that I still did, but Jema is gracious enough to overlook that and let her usual happy-go-lucky self shine through.
The interesting part about this set of photos is that it's combined from my favorites and Jema's. I edited mine first and then Jema's. But once I took a look at hers, I couldn't help but add those in too. Since she's my own daughter, I figure I can splurge on this post and have plenty of our favorites to show off!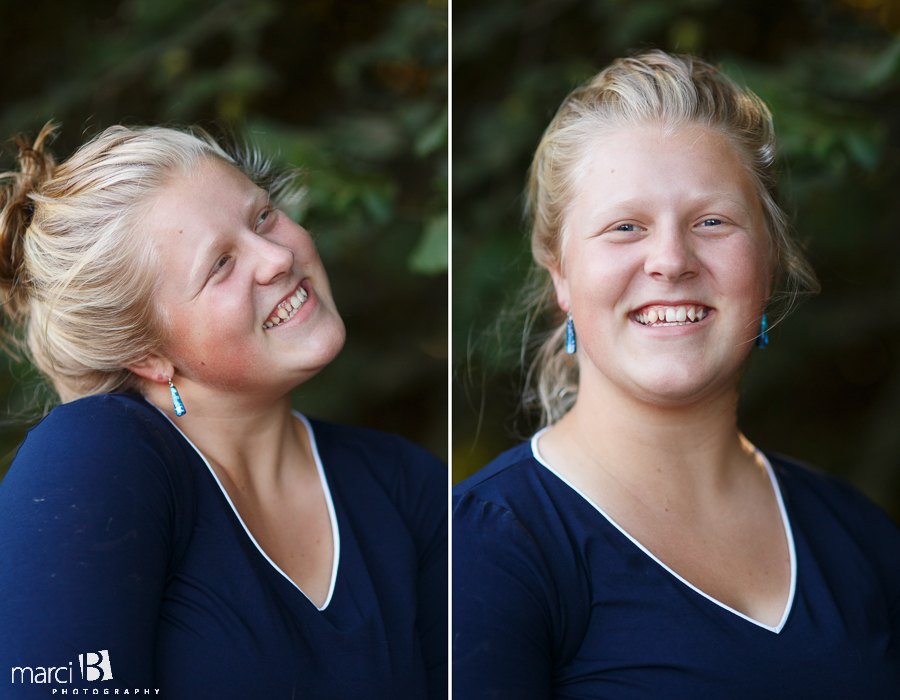 We started in our very own 'backyard' with the hazelnut orchard that she and her friends have spent many an afternoon making all sorts of intricate forts in.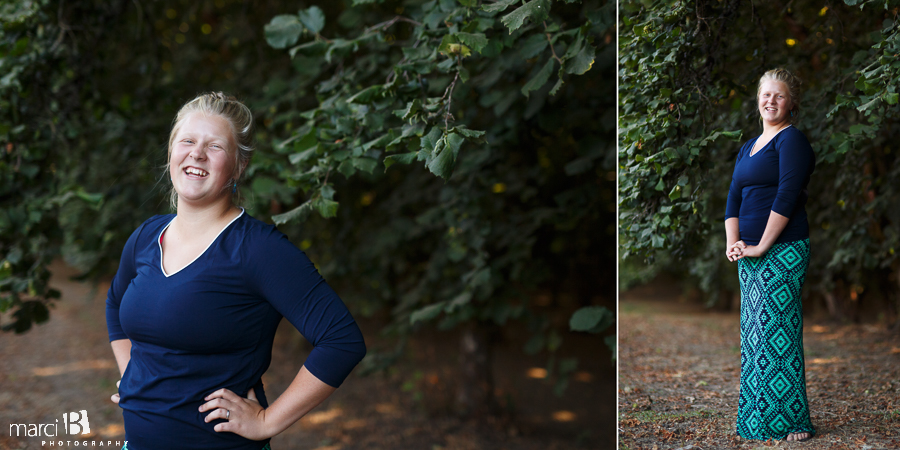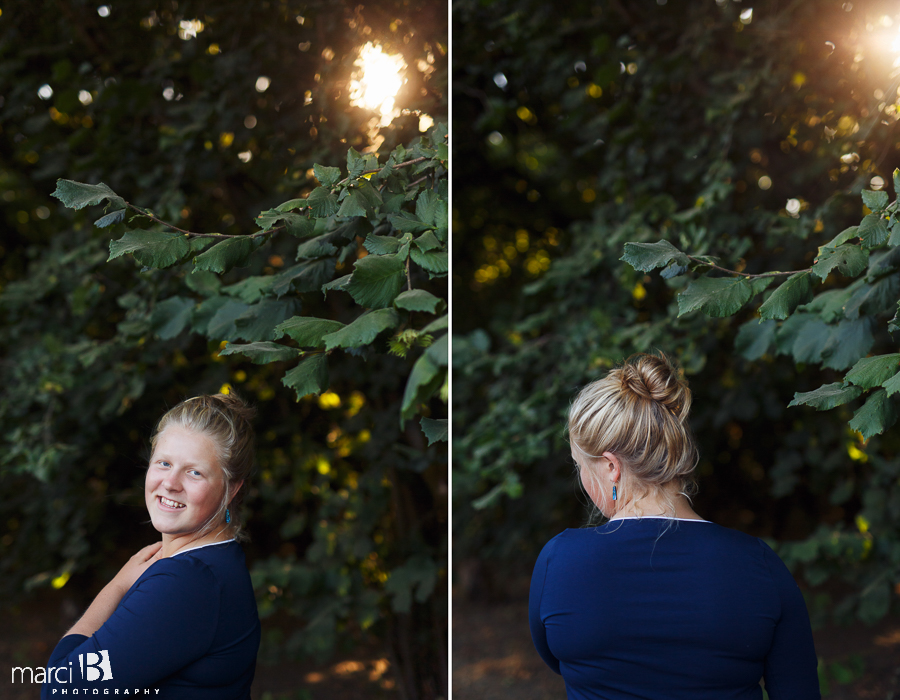 Next to the orchard is the sweetest stand of doug fir trees that our neighbor originally planted many years ago for Christmas trees. Today, they are way beyond that use, but provide the prettiest backdrop, especially with the sun  peaking through near the end of the day.


Jema thought through her photo session, including so many things that are very much a picture of who she is. So far we have flowers, dresses, lots of HAIR, and a blanket she bought on a summer trip last year.


We are surrounded by the coolest neighbors. Can you imagine having this sort of sunflower border along the country road down the way?


Jema really loves flowers. She 'borrowed' some from her giant pile of generous friends so we could use them during the shoot. This isn't really that much of a staged shot either, since I've seen her bring flowers home from the Saturday market in her bike basket. This is thevery same bike that was her purchase, which again, highlights her personality.

I like to get a photo of the senior with their parent. Here we are!!! She's being kind here and sitting on her bike, because if she were standing, she would tower over me!

Here's the real reason for all of her smiles this particular afternoon: Tyan. Jema is fortunate to have so many super cool, fun, and committed people to be a part of her life. Tyan is one of the many that we are so thankful to have impacting Jema's life in the best and most positive ways. Thank you Tyan and Company (the list is really too long to lay down here, and I'm sure that it's more than I could remember in one sitting!).





And we made it down to the river…..


Most of the photos of Jema are her smiling. She doesn't do that all the time, of course, but it does seem to be most of it. She's much more than happy though, thoughtful and purposeful in all she does.