Family and close friends are a joy to take photos for, but then they have to wait and wait and wait to see them edited. I tend to get the jobs with deadlines done first and now it's clear into the middle of winter before I get around to them. I'm working on Abi's senior portraits, which brings us back to the summer and golden glow and a refreshing jolt of sun and smiles. I've known Abi since she came to be. The funny thing is that two nights ago we pulled out some old family videos that happened to include Abi, who was only one year old, nonstop walking, and talking just as fast. It feels like a skip in time to see her now, a beautiful young lady enjoying an evening with her friends and family, all that while tolerating me taking photos of her.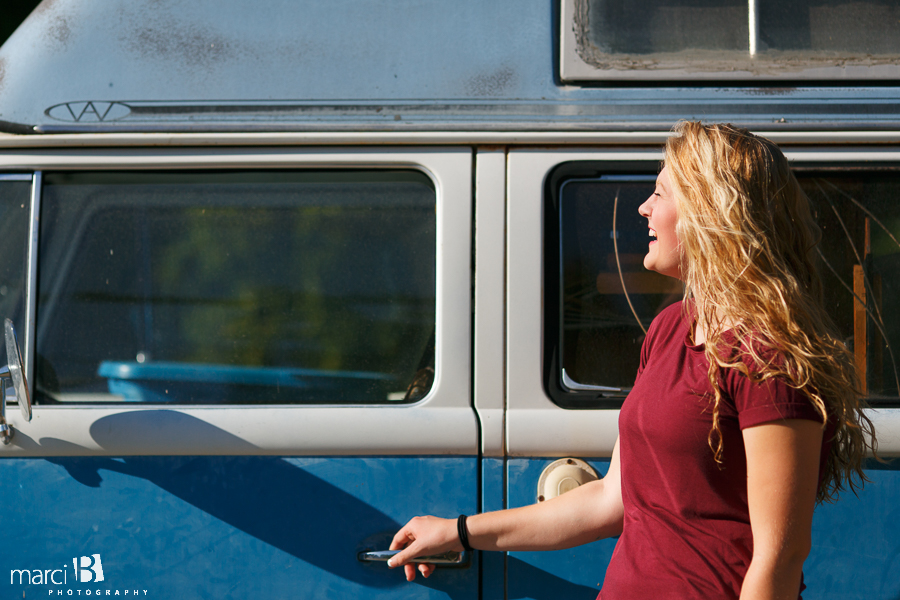 This van is a shared love between Abi and her dad.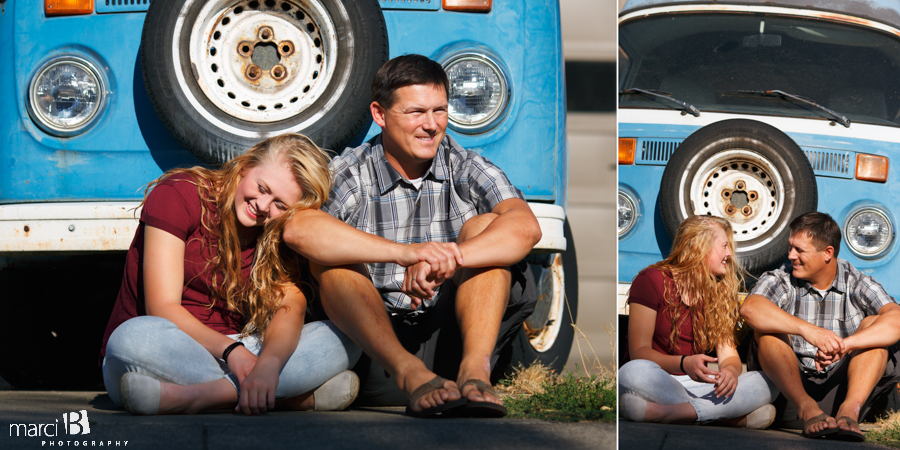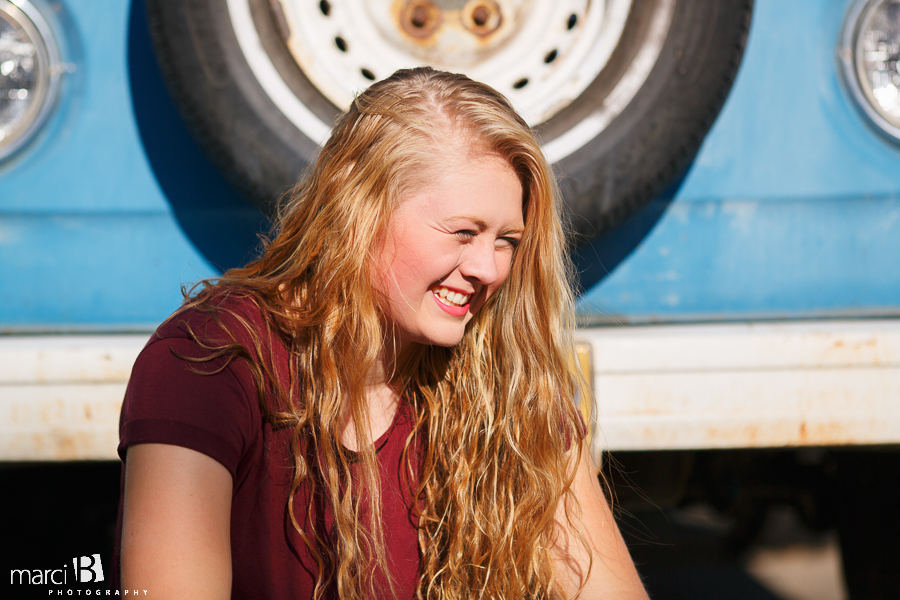 Abi was patient with me. We were out at Finley for most of the photos and each time I drive out there, I'm tempted to stop by this spot, but never have.

We had company along for the ride, giving both Abi and I entertainment for the evening. The peanut gallery of her mom and friends behind me never failed to bring about levity.