Can a children's photographer have a favorite age? I like them all, but one year old babies are the best. Even when they say, "no", they are way cuter than I had ever dreamed they could be. After arriving at the park, this big-little one year old was ready to explore.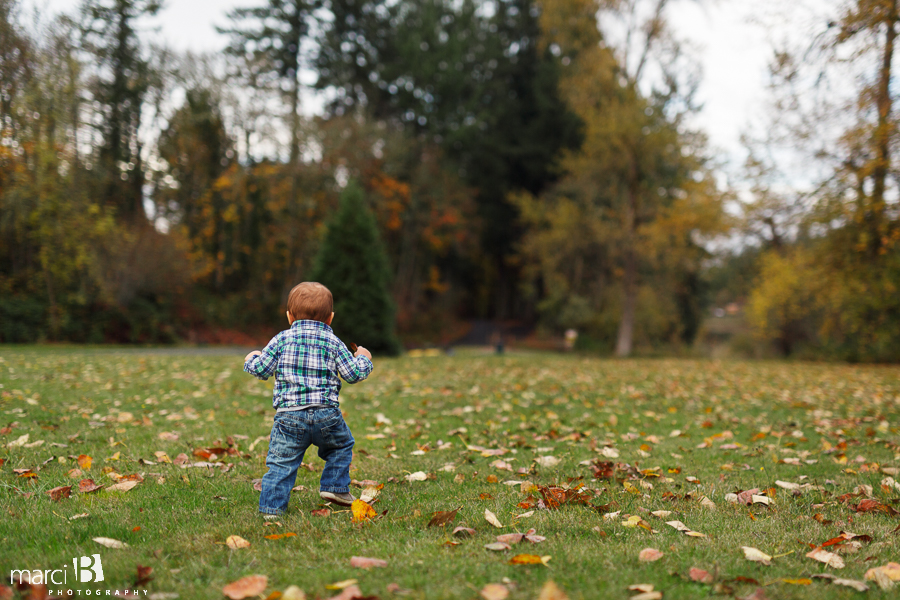 Leaves. They are fun to touch, throw, chew on, and I'm sure that I haven't even seen all that a one year old can do with them.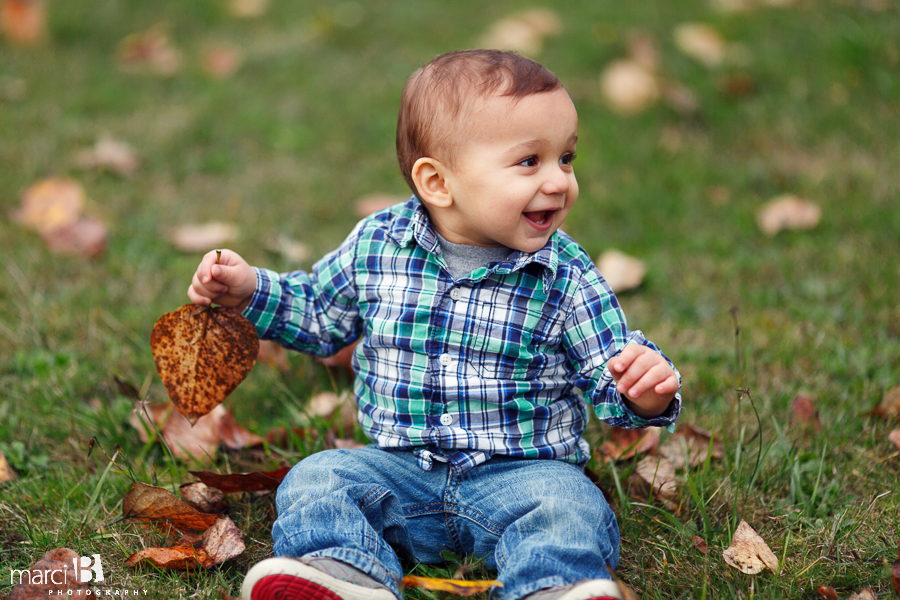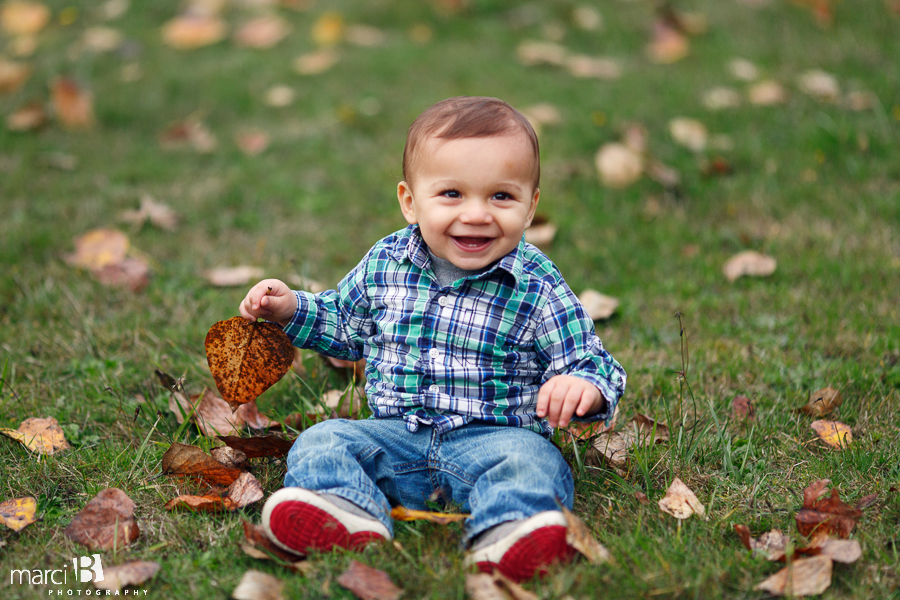 Off to find mom.

And all is better.

He really was the most happy walking around, showing us where to go.