There are days that I pick up the camera and wander through the house looking for something to document. I found Kena and the girls puzzling with the puzzle. Those poor kids. Each year I look for a pretty puzzle to put together over the holidays and end up choosing the one with a bazillion pieces, making it really hard to put together. Anyway, the photos I made weren't overwhelming, but I did end up putting a little effort into making them interesting.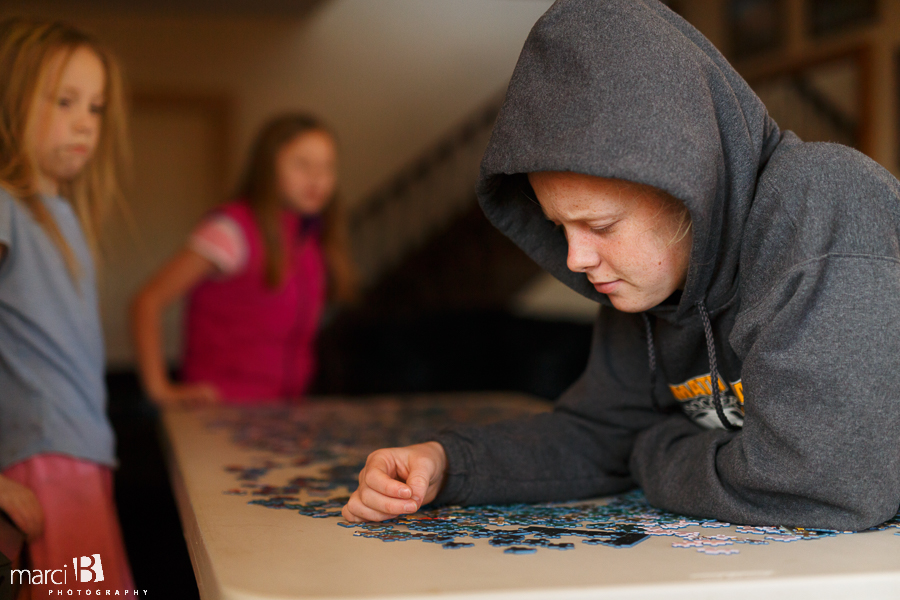 Our home has low light, making it hard to get some photos. But it makes it easy to slow the shutter way down and try to catch some motion.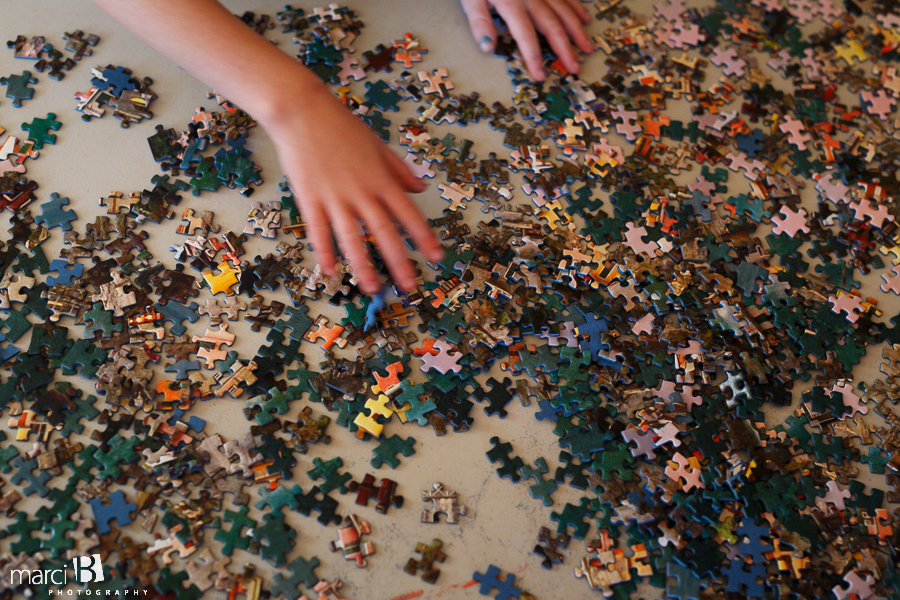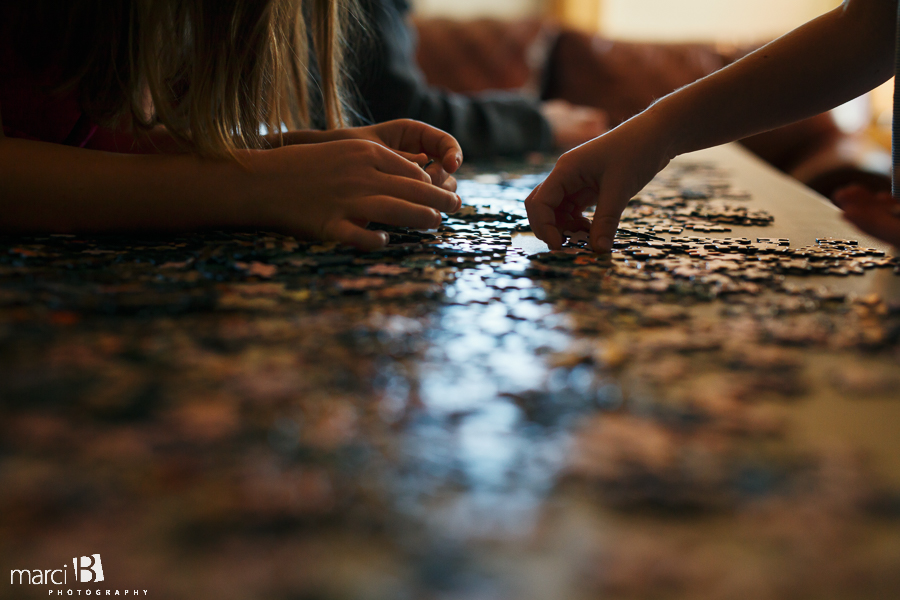 After I spent a few minutes taking some photos, K (age 11) and Lacey (age 7) grabbed my camera and tried their own hand at taking photos. As I look through them, I'm impressed and inspired by what they produced. I think they are stronger images than my own on this day.  What I learned from them and their vision:
get different perspectives
catch the emotion
remember to get details
vary the composition

Despair.


This last one is my favorite. The story and detail keep my eyes moving over the photo over and over.

K shared her number one piece of advice with me. She said her goal was for the kids to not look at her, as she tried to take photos as if they didn't even notice she or Lacey was there.