It's been awhile since I've put out a Friday favorites. So this is way overdue. Since the rain has been nonstop lately, most of my photos have come from inside the house. Jo has been around more this season, since she's not doing any sports this winter.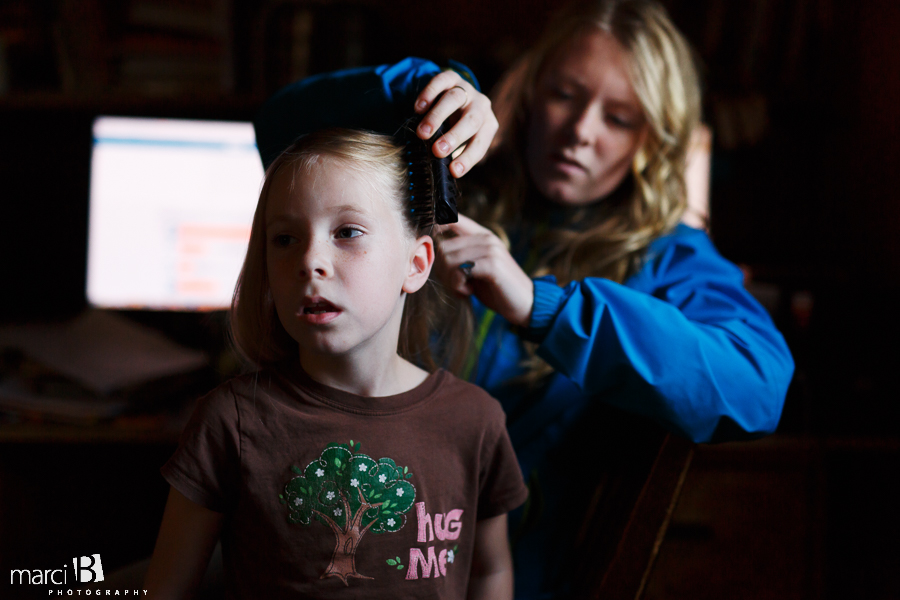 It's a good thing for Lacey. Like the day Jo decided to give her curls.


Here's the different shot. Even in the yucky weather, I really want to get outside. So when the sun does come out, it's time for a walk! I went up Bald Hill with a friend.

Judah found an old toy that moved around and made noises. Zoe was sure it was her toy and wouldn't let it out of her sight.

I thought Heidi wanted a new waterbottle because she wanted water to drink. Not so.



Judah bought his own xbox. It's a dilemma on where to put it. If it's upstairs, they end up plugging into it for hours and I never notice. It's in my room, so I know how much they play. But that's not perfect either!

.
Music is always playing. K was singing it out, but Jema had her own tunes. K wanted Jema to sing along.
Guess who won.

Three sets of homework: Jema with Public Policy, K with decimals, and Lacey figuring out feet and inches.

This is an oddball photo. The framed picture itself is of a sunset. But as I was drinking my coffee in the morning, I watched the sun move across the wall to light up the sunset. It was such a pretty light I had to take a picture of a picture!