One of the best places to get family photos is at the park. It's one of the easiest places to have something fun to do.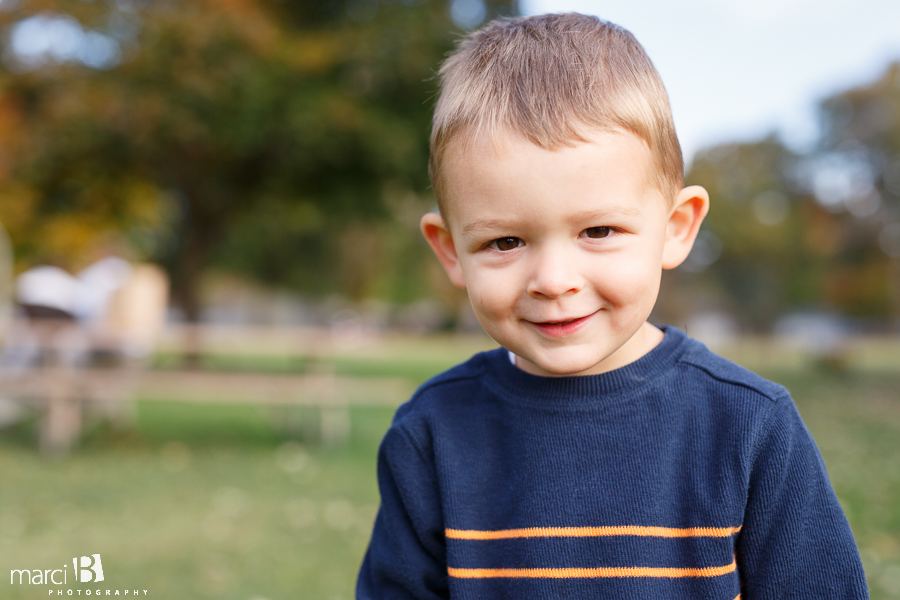 Who is in charge here?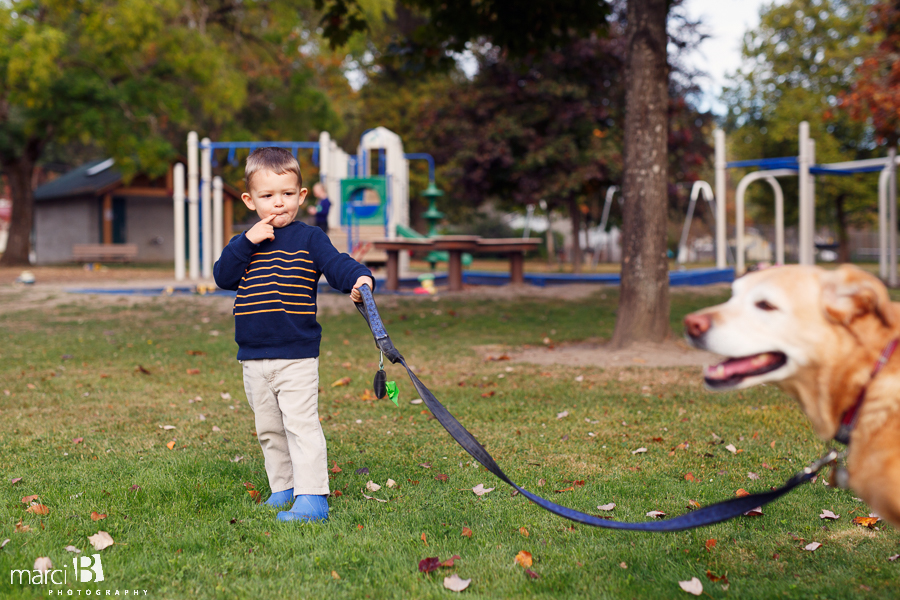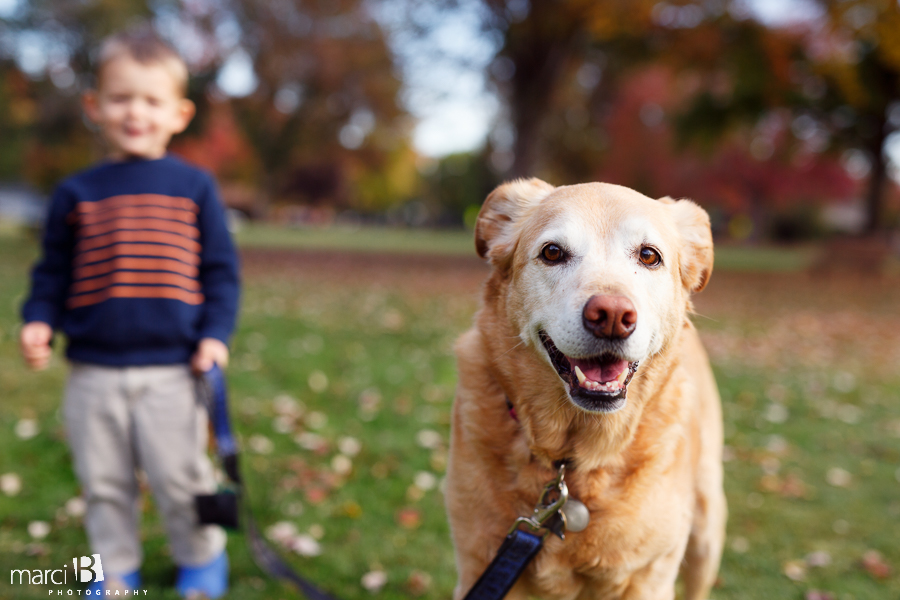 Playing is serious fun.



Swings: one of my favorite places to get smiles out of a young child. He was holding on tight because he wanted to go higher and faster.

Little brother took it a little slower.



Leaves are irresistible.





He was pretty proud of how well he could hold little brother. I think they will be the best of friends!!