Real life with newborn babies isn't all sleeping baby, especially with other little ones in the home. The joy of having more than one child is the journey of knowing and understanding each individual personality. Already, this little gal has a mind of her own and is letting mom and dad know what she likes and doesn't like.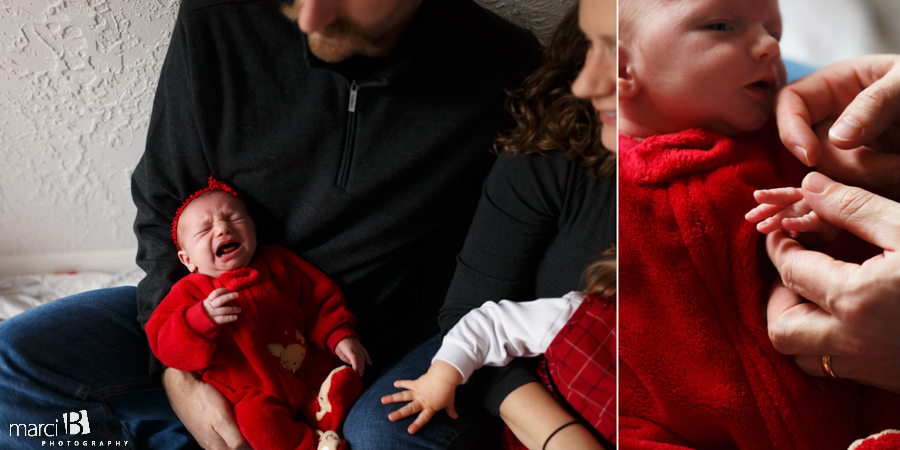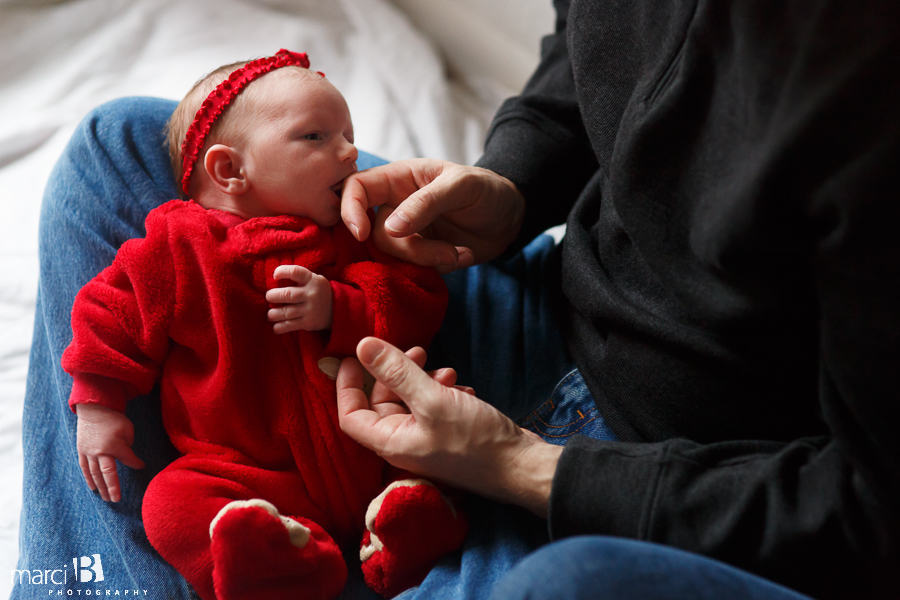 Her pacifier. Big sister didn't take one, but she is happy with hers.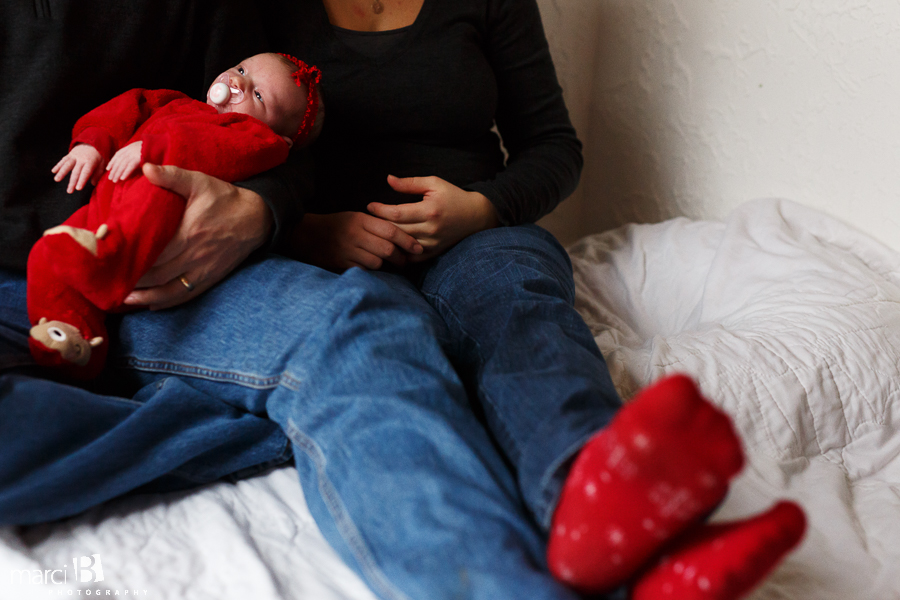 The way she held onto the pacifier was precious.



Maybe we asked for a kiss and maybe we didn't. Regardless, she's a natural at taking care of little sister.

But, like all toddlers, that didn't last long.


She's a healthy size for a newborn, but still so very small.





This is real life with little ones. I love to see the smiles on mom and dad's faces though, because tears are fleeting and the joy of little ones is worth the effort.



It's good to see her know what to do with her tears. Mom and dad will always be ready to help.

I can't help but do a little shop talk about photos. These were done on one of the darkest days of the year here, but we still managed to find a little corner with some light. I don't think it takes an amazing background to get good photos, but good lighting is so important. I'm more of a fan of showing relationship and real life and love between people. That can still be done in a little place.