Bekah is easy to be around and happy to please. She's the third of her family that I've taken senior portraits of, and one of the joys of taking photos of each is learning how unique, different, inspiring, and special each person turns out. This family is doing it right!
We chose to meet at Avery Park, which just happened to be holding a massive Middle School cross country meet with thousands of kids. Fortunately, it's a big enough park and we only had a couple times that a pack of kids ran through. I can't remember, but I'm pretty sure that Bekah cheered them on as they ran past. She's that sort of person!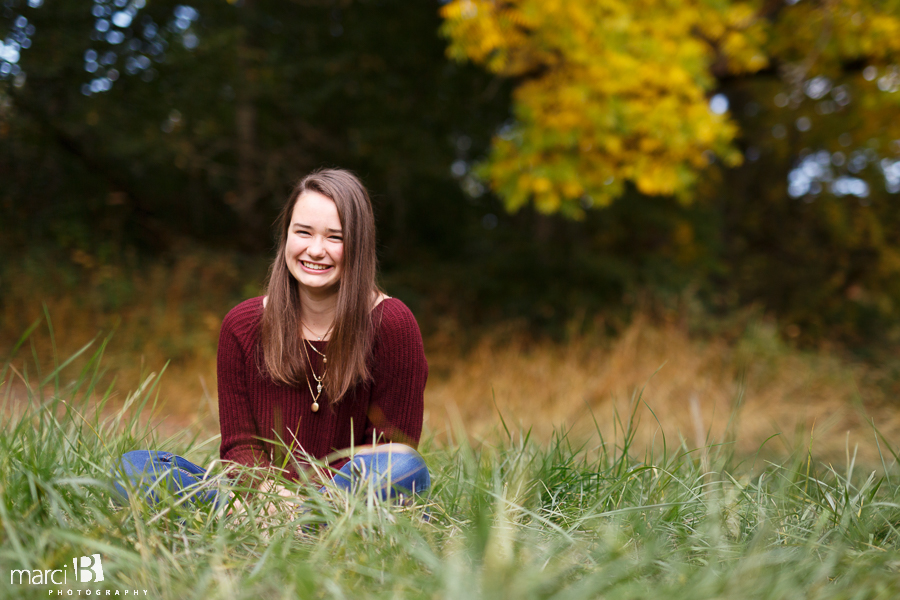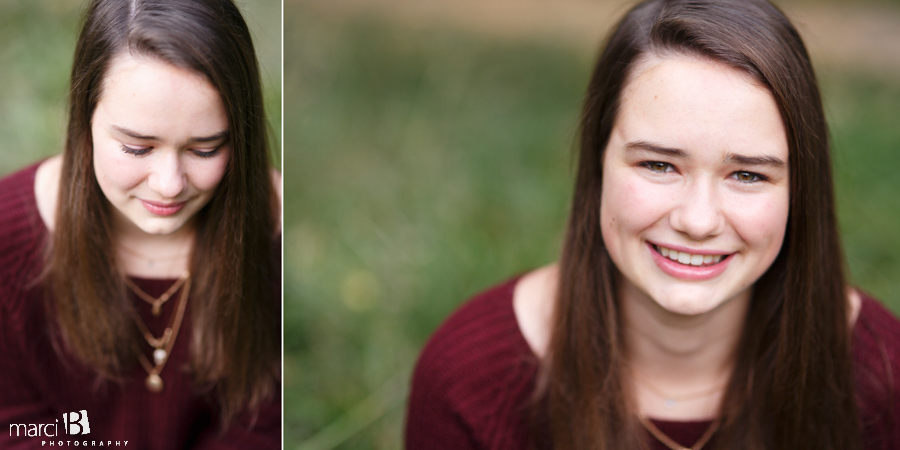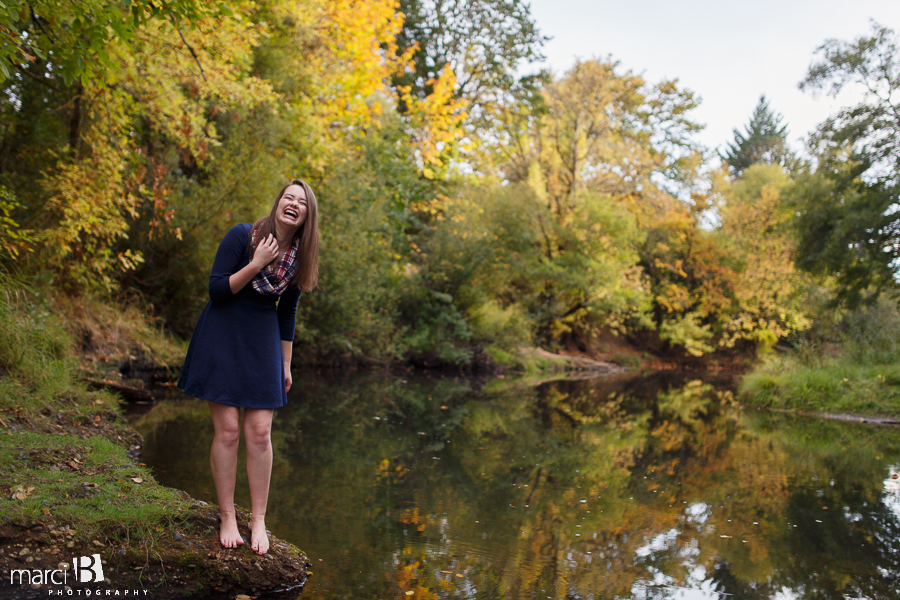 In all the times I've done photos at Avery, this day was the most brilliant fall color photo day every.

She's got a little sass to go with that sweetness.