Heidi turned 9 recently. We celebrated with another family by spending the day at the beach. It was perfect. First of all, Cape Kiwanda is one of the prettiest spots on the Oregon Coast. If you haven't been, go! The big sand dune is irresistible. I saw a man with a cane trudge all the way to top. If he can make it, anyone can make it. Also, everyone who went to the top couldn't resist running all the way down. I saw people from every size, shape, and age slowly make it to the top and then run down when they were done with the view.
What's funny is that even though it's Heidi's special day, I didn't really get an amazing shot of her. But to prove that it really was about her that day, I'll start off with a photo of her.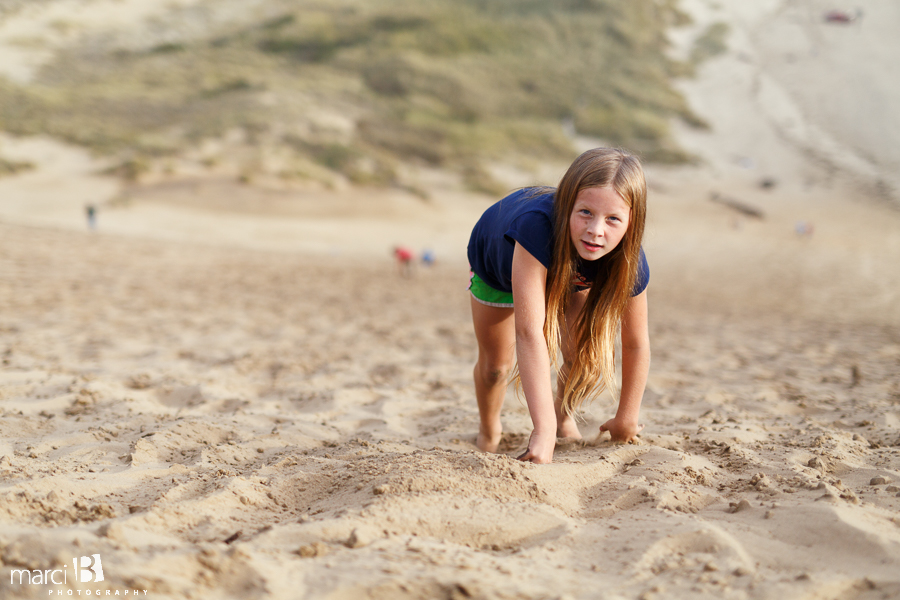 This doesn't really show the view, because of the bokeh. It feels like you're on top of the world at the top of the dune.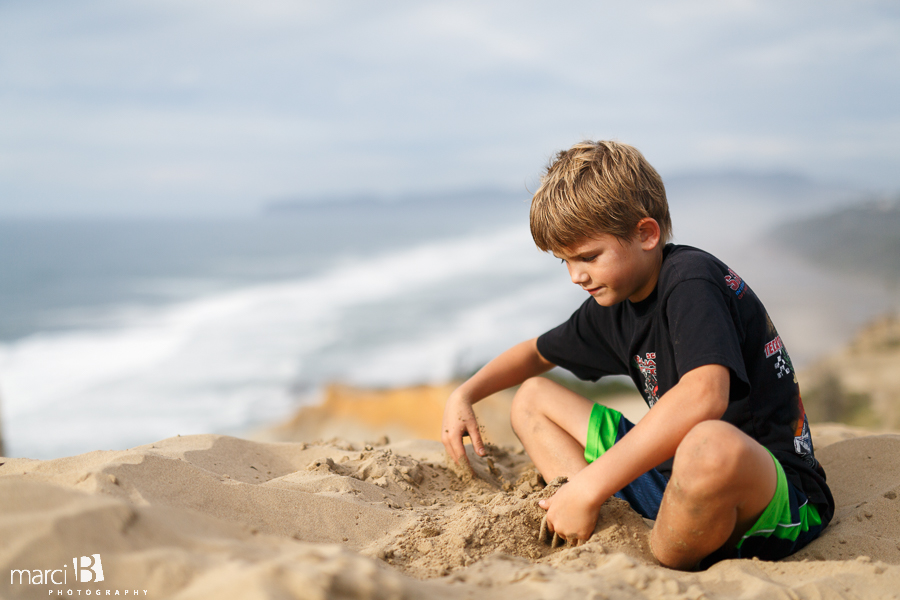 It's kinda steep. That inspires jumping.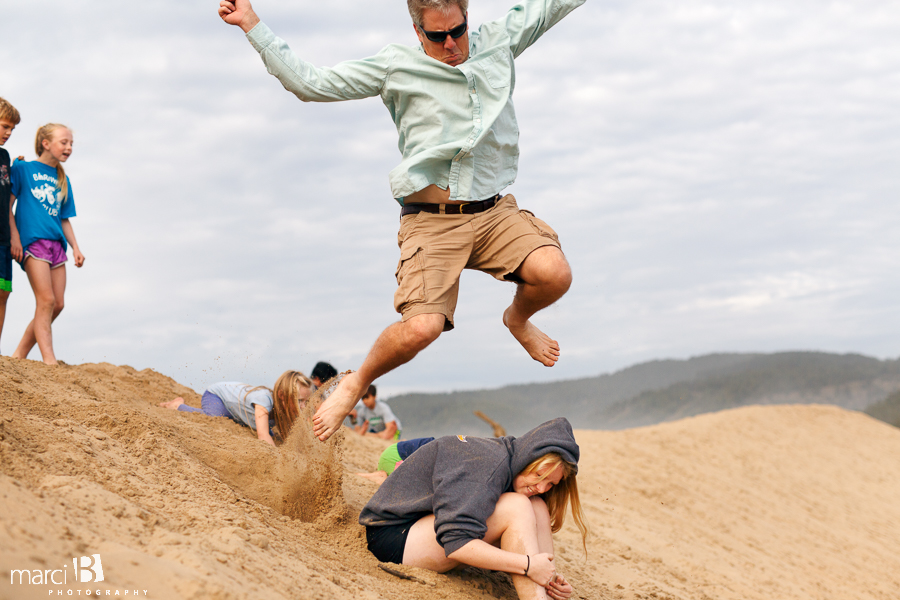 Judah jumps his own way.

Group leaping is even better.



Signs like this crack me up. It makes me want to do whatever it says not to do.

She's got amazing form.

This place is just amazing. Just off to the right, outside of the frame, were two photographers crawling around on their knees, with their cameras on tripods trying to capture the colors. In fact, there were photographers everywhere around there that day.


All manner of critters were found, including hermit crabs.



The rocks were kinda blue. I made them stop for a portrait.


There was no wind that day and the sun was warm (until it hid behind the Cape).

Soccer.

See what I mean about photographers? There's one out on the rocks and also, a bride and groom were launching lanterns into the sky. Lacey, who has been alive all of 7 years, told us that the day at the beach for Heidi's birthday was the "best ever" birthday that Heidi has ever had. I would agree.