Hunter is getting ready in the cabin at his family's tree farm in the hills above Portland.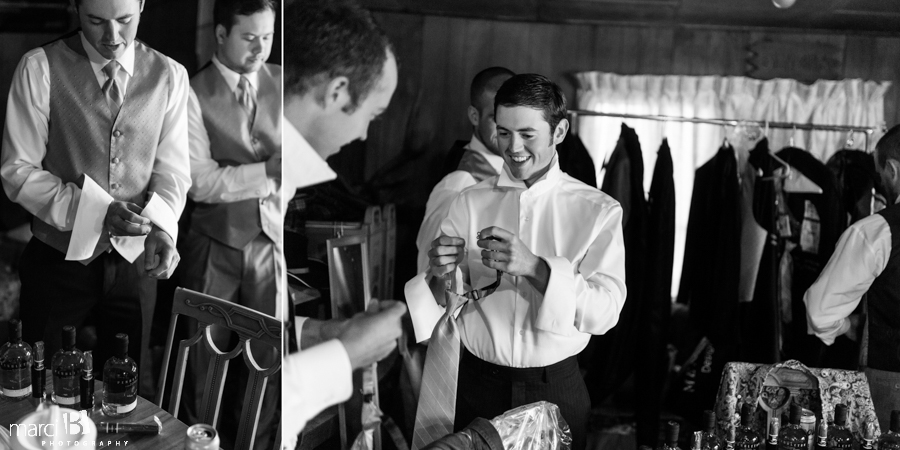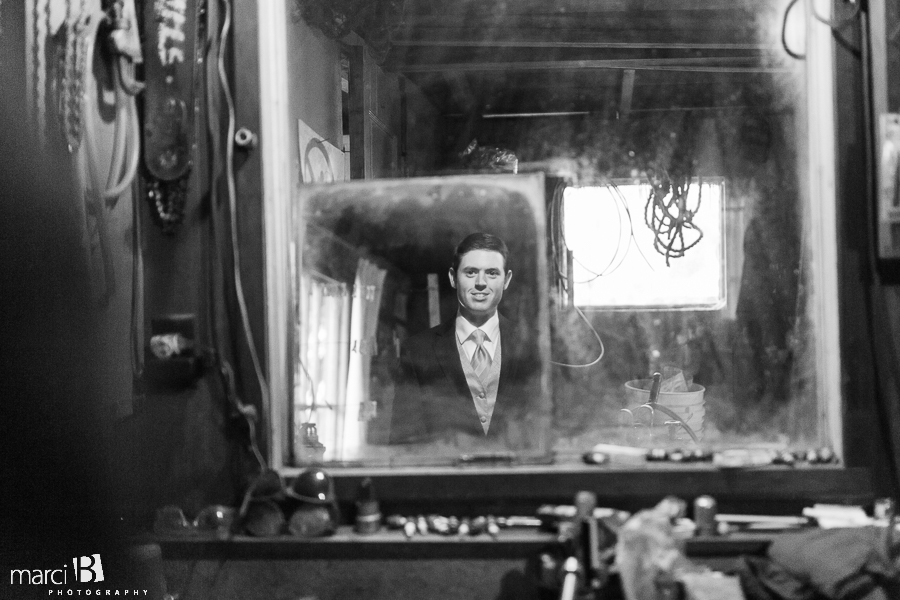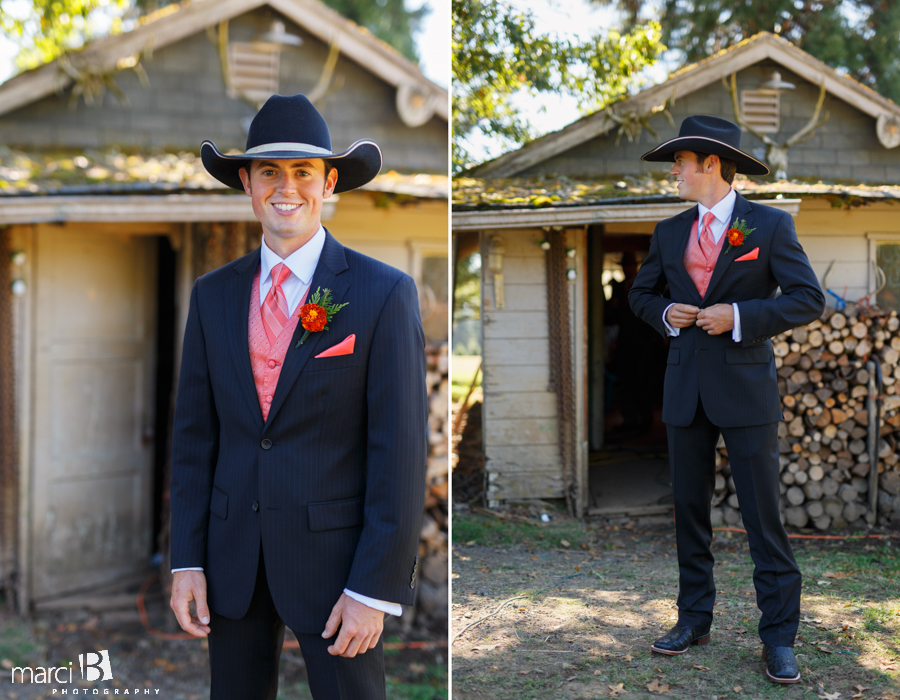 Elizabeth isn't far away, taking time with her family and friends, as she prepares to see Hunter for portraits before the ceremony.









Hunter sees Elizabeth for the first time that day.








This wedding had the most amazing wedding party, with one of the highlights of her friend as the matron of honor, with the rest being her sisters.






The ceremony was held at the family tree farm, on the most beautiful sunny day.


What an awesome entrance for the gals in the wedding party, with their dad driving them down.





Here comes the bride.


Father and mother giving the bride away.






Elizabeth and Hunter chose to plant a tree together on the land that they will farm on.







On to the party.

I love pie. One of my favorite details were the desserts, especially the berry pie.



The handmade bar by the bride's brother was another highlight.

Preparing for the toasts.












Catching some photos near sunset of the bride and groom is one of my favorite parts of the day for me. The light is gorgeous as the couple enjoy sweet moments together near the end of such a happy day.







It's for 'reals'.

More proof that it really happened!