Being a kids' photographer means that fun must be the number one priority. It's not hard with these three. Every year they come ready to play and are a joy to spend time with.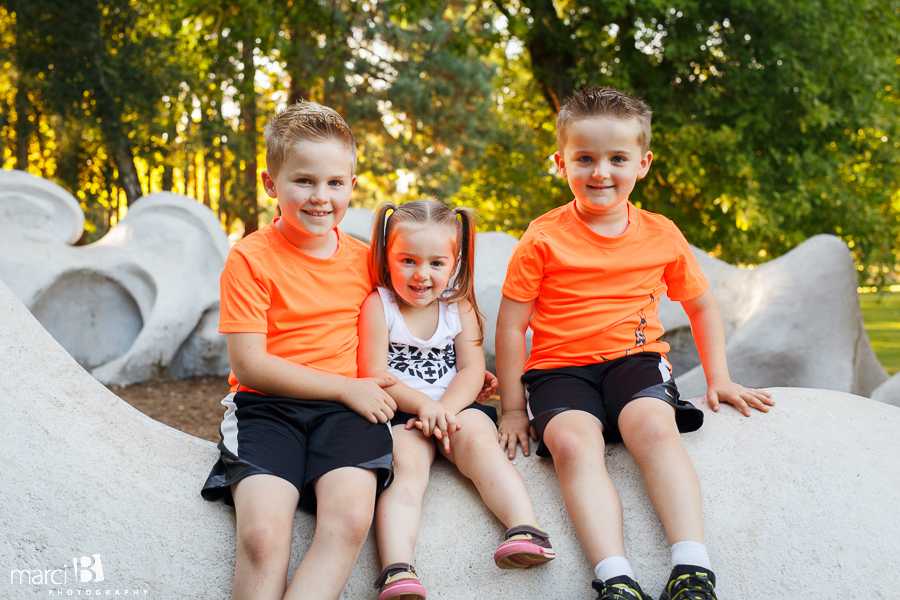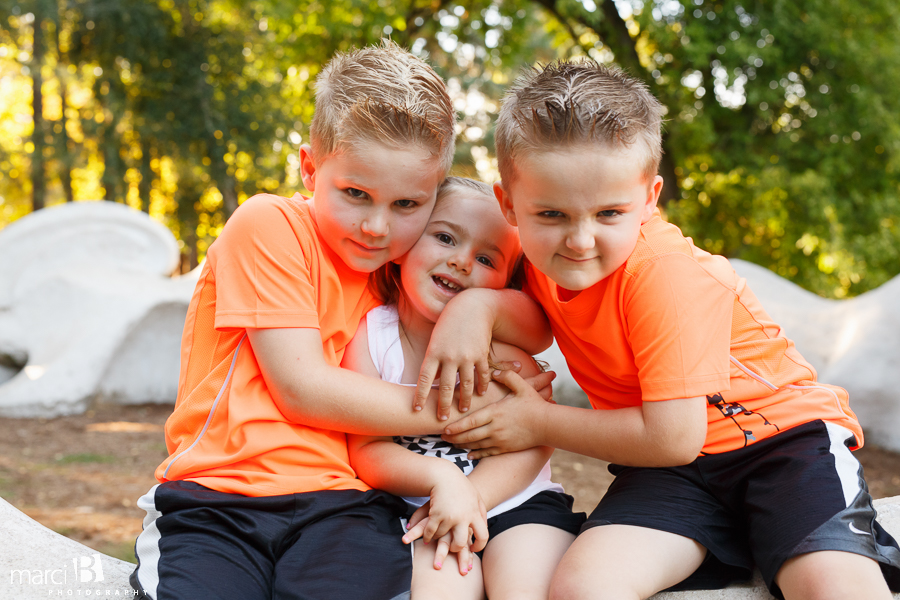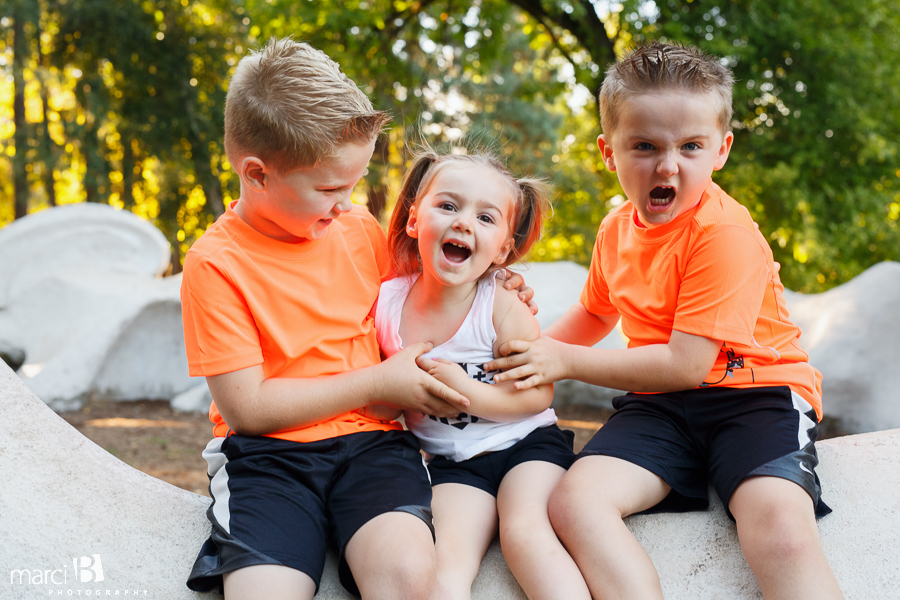 Dinosaur bones bring out the inner dinosaur in these two.



Hide and seek is a no brainer way to make kids happy.






Looks like a wild ride!