Matthew is a pretty mellow guy, but he did a great job of letting his excitement shine through. How could he resist when he was seeing Julia for the first time on his wedding day?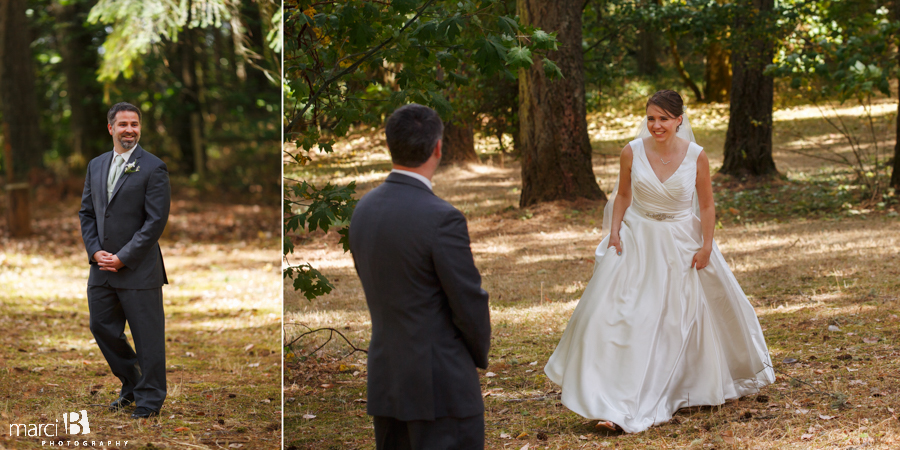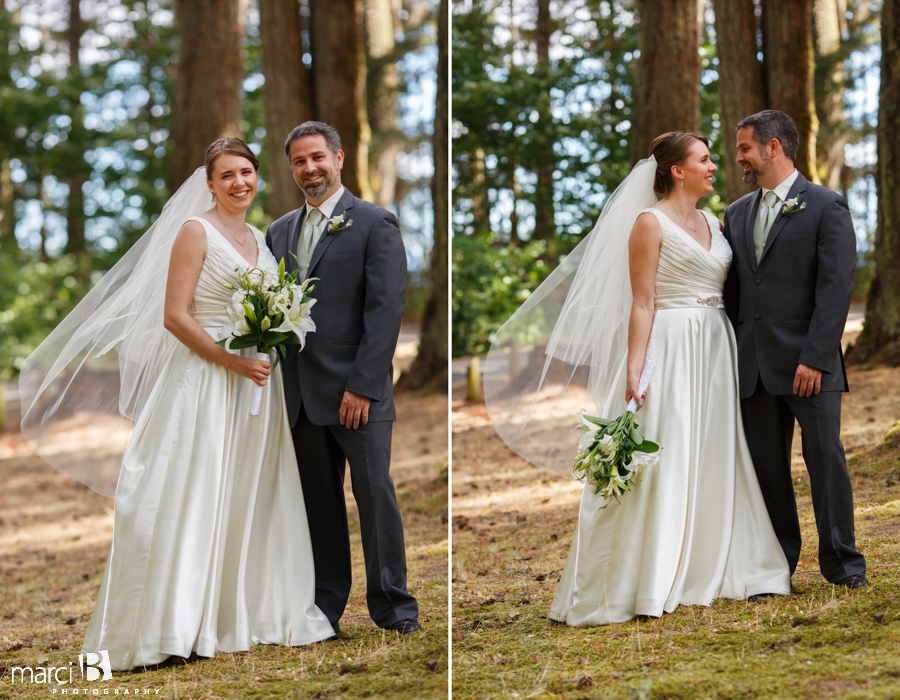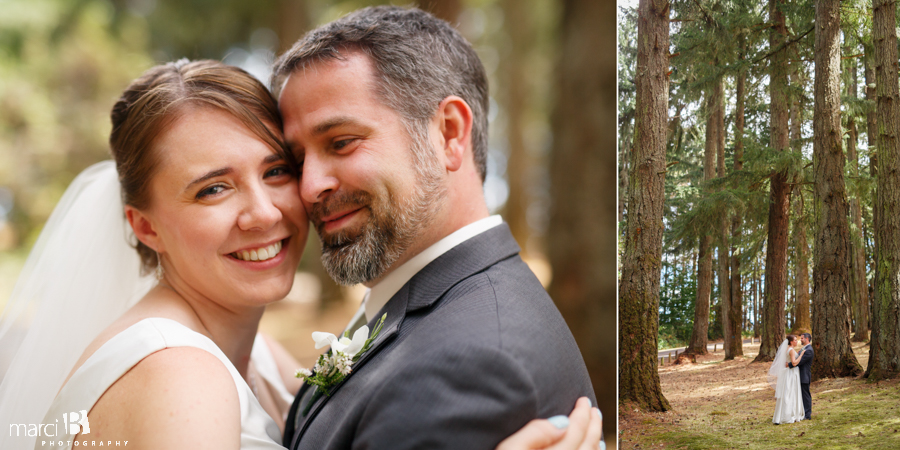 Details of the wedding day show small slices of their personality. The big evergreen trees of Bellfountain Park, rounds of tree limbs, moss, and white daisies that they harvested themselves are hints to where they enjoy time together.




Yes, these two 'details' of the wedding stole the show at times. I have never seen more camera aware dogs who were ready to perform for the show!









Hearing the toasts to the couple is one of my favorite parts of the reception. Matthew and Julia are a pair made stronger by each other as well as the team of family and friends supporting them. It is a very, very good match!!