Childlike joy, teamwork, patience, and devotion are found in Lisa and Peter. Using the words childlike joy is a funny thing to do for these two, since I'm pretty sure they're some of the smartest people I've met. Yet each time they are togther, life is brought back to the simplest foundations of their joy of being together. It's catchy. Teamwork doesn't just describe how they perform together, fast and furious and never sitting still. It also includes a huge number of their family and friends around them, encouraging and urging them on to a sweet marriage. Patience and devotion describes the long wait for school and life to merge together.
Peter sees Lisa for the first time in her dress. I'm not sure who was more excited.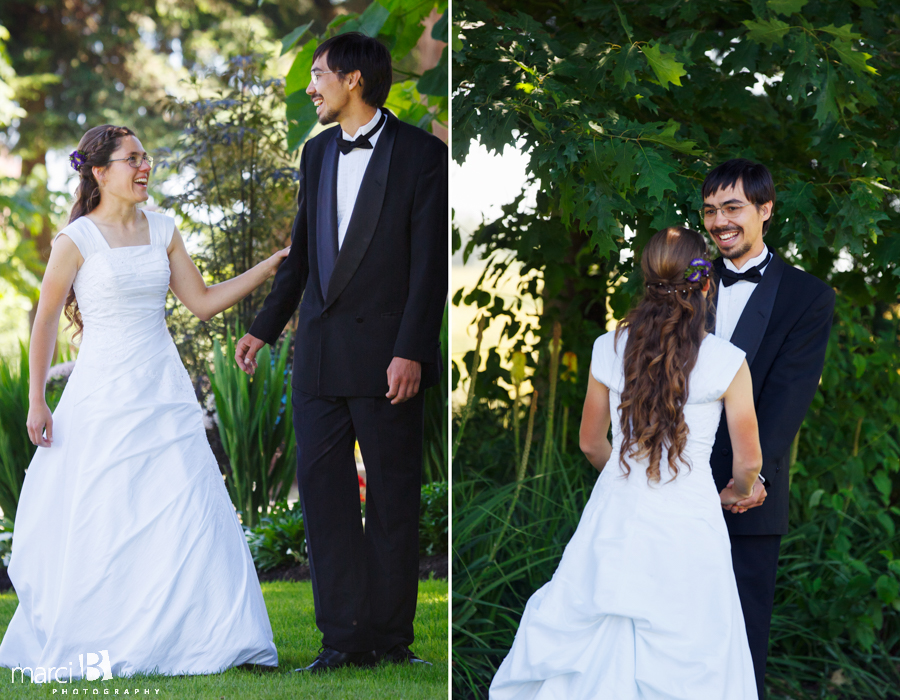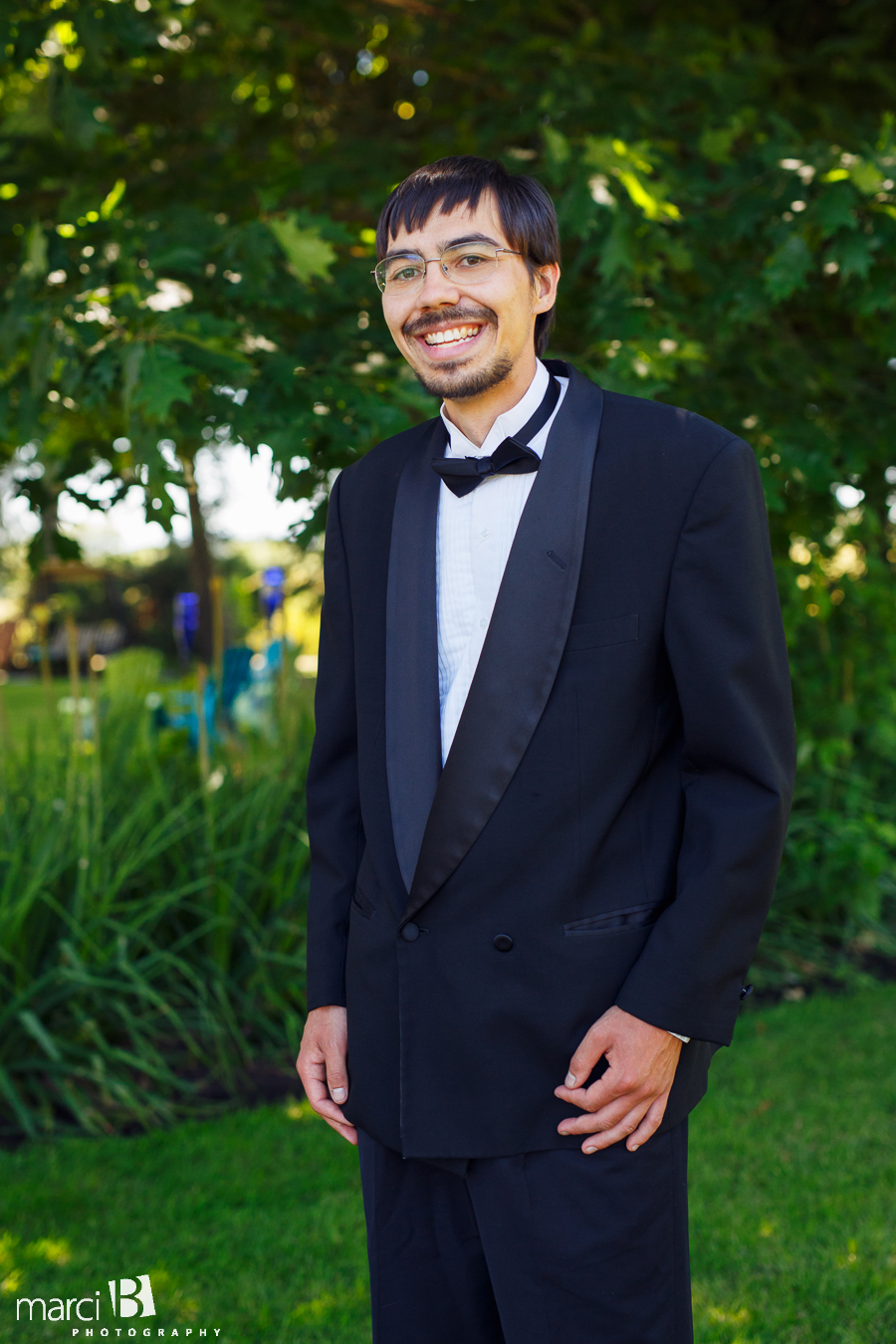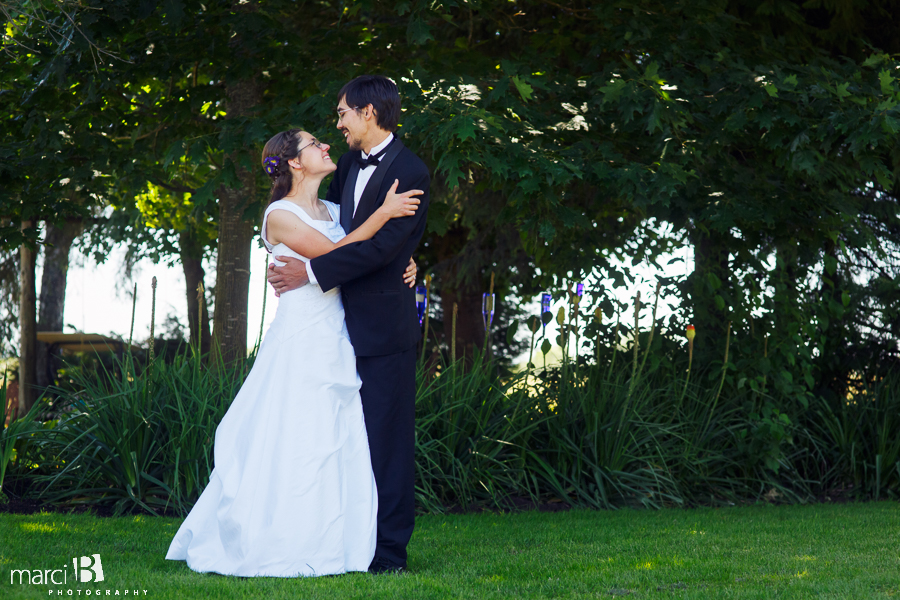 Lisa is a can do, will do person. Not a 'wilting lily', as my mom says. I don't think she could have picked soft colors for her wedding. The deep hues of the bouquet give us small hint that she's made strong and spunky.



Meet part of Lisa's team, her four sisters plus a new one, who happens to be Peter's sister.



Peter and Lisa both come from working farms, so having their ceremony and reception at her home and farm is just right. The details they used match what is real to them. I'm amazed with how much sweat and hours their "team" put into preparing the grounds for their wedding.



Even though Peter saw Lisa for the first time before the wedding, he was eager to catch his first glimpse of her walking toward him.







Rice isn't grown in the valley, but wheat is. Hmmm, I wonder where they found the wheat to throw as they left the reception…

The big party was over, but we snapped a few more photos before Lisa and Peter left. I've found that there's a slight difference to the atmosphere of the photos that is fun to catch after the day is ending.




All weddings are a joy to take pictures at. Yet, from my position as a  wedding photographer, it's always the dream to catch the event from a unique vantage point. The photos that look like they were taken from above we snapped out of the top window of the seed mill behind Lisa and Peter here. I loved it!