If I look at my pictures, it would seem all our lives were spent on the trampoline. It's not true, but almost so. Now that we have a bigger one, since the old one was finally retired, it's the king of the yard now.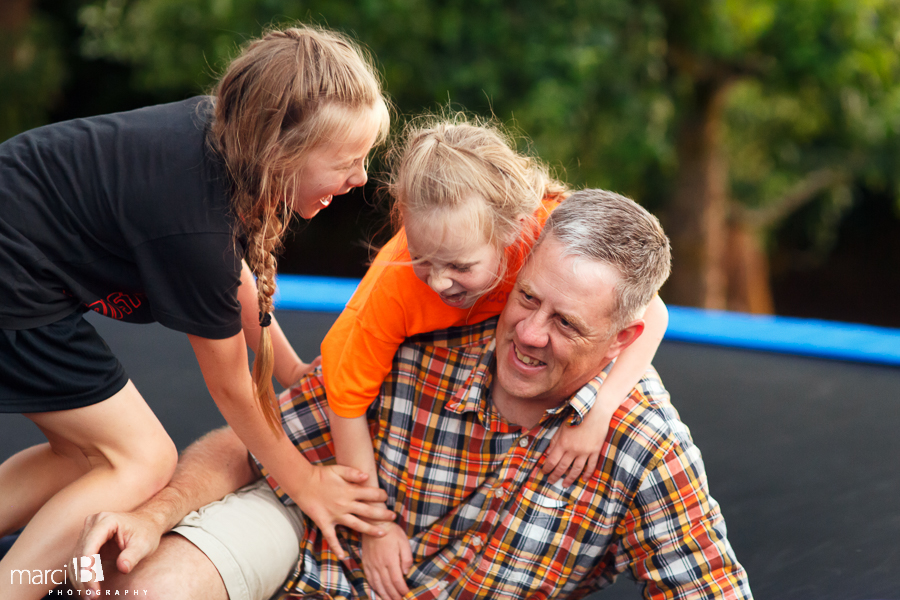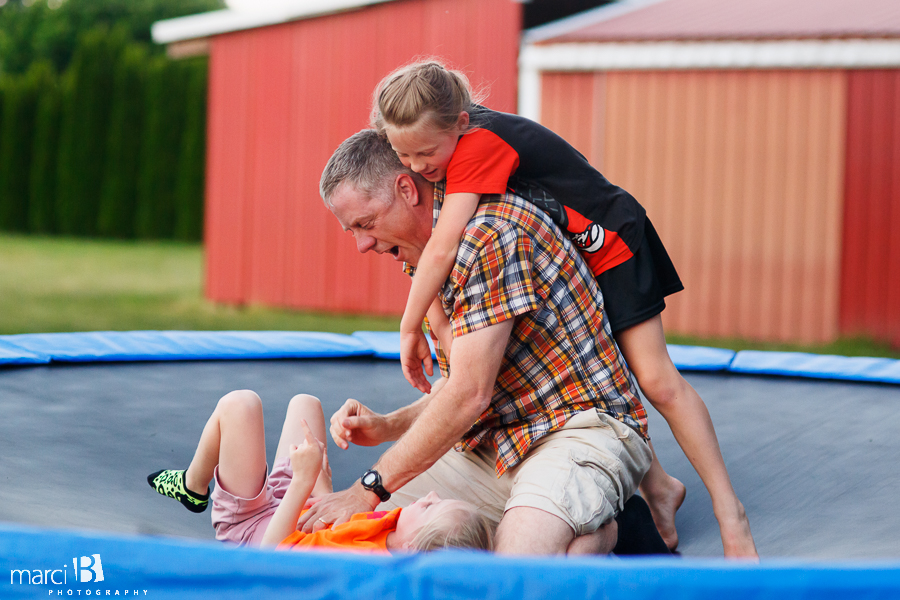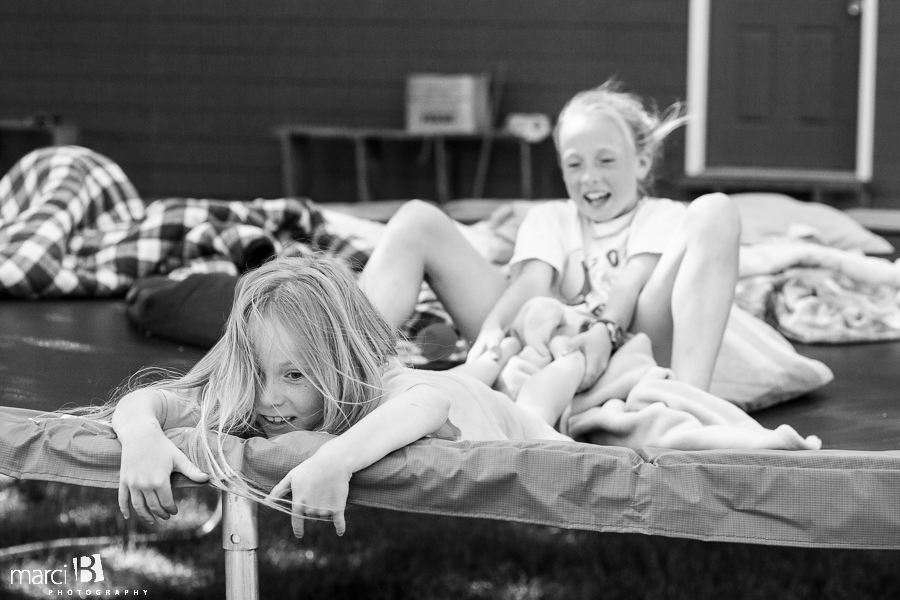 Lacey learned a lesson on how to turn on gravel. She was soon on her bike again, but had to take a couple moments for the sting to wear off.


Zoe and her animals. She gets on the trampoline on her own. The other noteworthy detail of this photo is the foggy cloud above the field in the background. That's pollen.

Homework is even better on the trampoline.






Since it's been so nice out, sleepouts have begun. Of course they are on the trampline.



Zoe gets so excited when the kids sleepout. She is certain it's for her that they do this.