Now that Lacey has mastered biking, it's a daily event. The most notable detail from this photo isn't what's going on in the picture, it's how the image was taken. I think my face was looking as determined as Lacey's, while I was riding my bike, steering to avoid collision, and looking back at the girls through my camera to take this shot.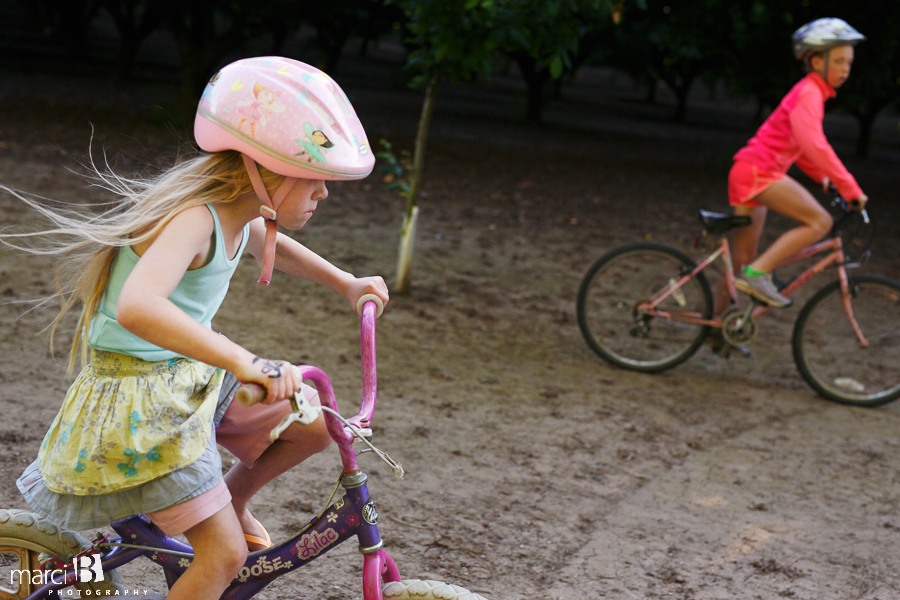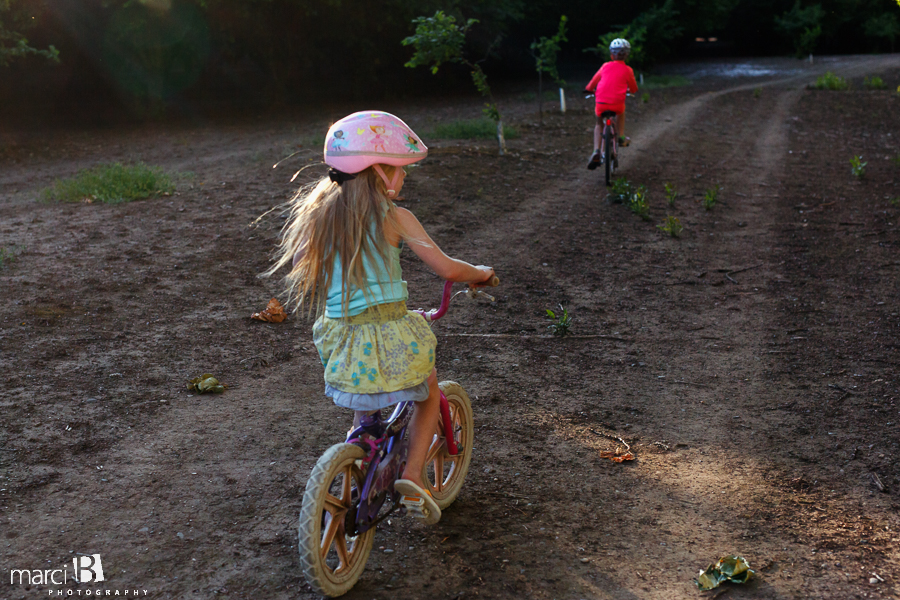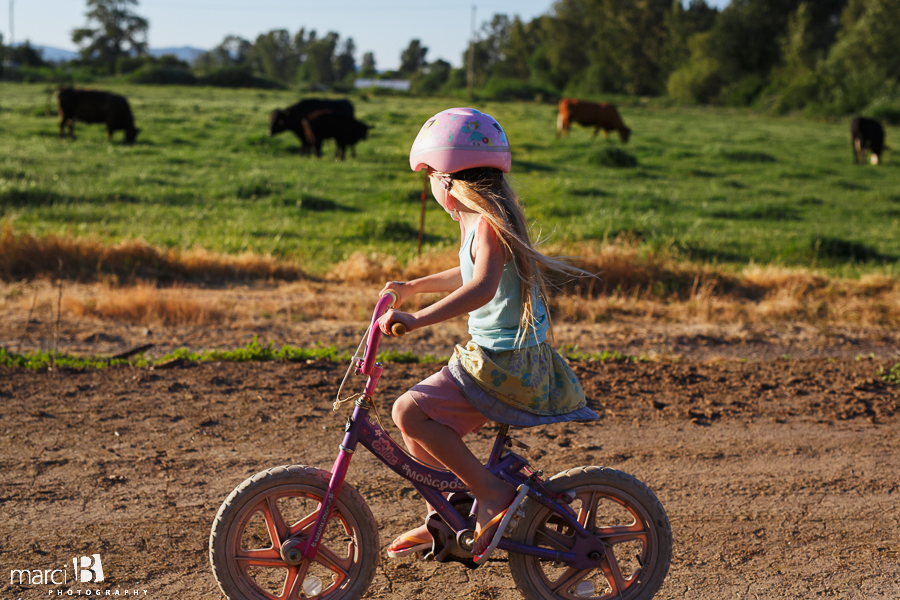 We have two really big locust trees on our driveway. This is the time of year, after the bees have buzzed like a chainsaw for a couple weeks, that the petals all fall to the ground and blanket our driveway, road, and neighbors orchard.

When I take Heidi's photo, it is always one with emotion.

Ouch. She ended up with a splint from this owie. The shirt will probably never come clean and the sharpie mark on the arm will take days to fade too. It was a day of lasting effects.

Pretty much everyone feels like they have to get involved in whatever is going on around here.

Maybe not to actually help out, but at least to watch and cheer me on.

I didn't know what she was doing with the rocks.




I guess it's a nest. I'm not sure for what though.

See what I mean about emotion. My first photo of Heidi is always what she wants to show me. I'm never quite sure what it will be each time.

Corvallis summer means the fields are growing and full. These sage flowers are so pretty, but in a month or so, they don't smell so good. It's a nice thing that smells don't come through photos.


This is a true retro event. Craig's family bought this trail bike 30 years ago. Not much has changed on it, including the helmet.

Zoe's passion is to run. My biggest fear is that someday she'll get out and actually race the cars too close. To give her a good run, Judah will race with her.


It's near the end of school and the projects are coming home. Jo set them out for us to admire.