Newborn photos have such a different flavor to them, depending on whether the little babe is the first born or one of those to follow. This little gal is the third born, already at ease with the chaos and noise an older sister and brother can bring.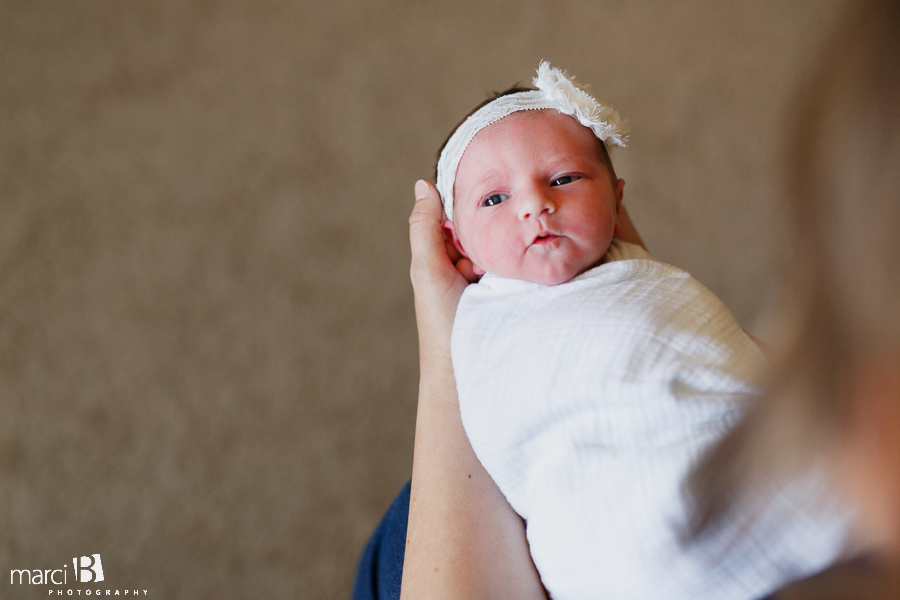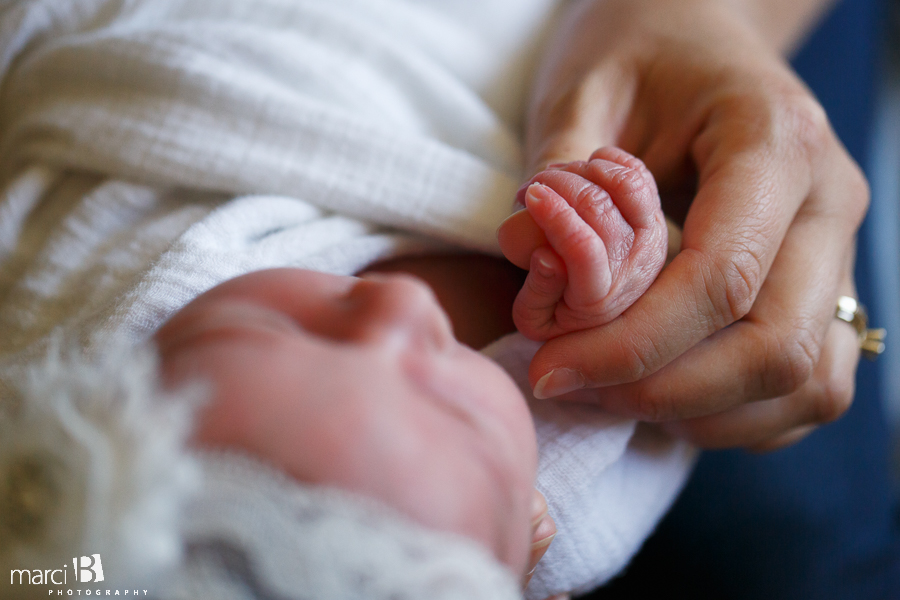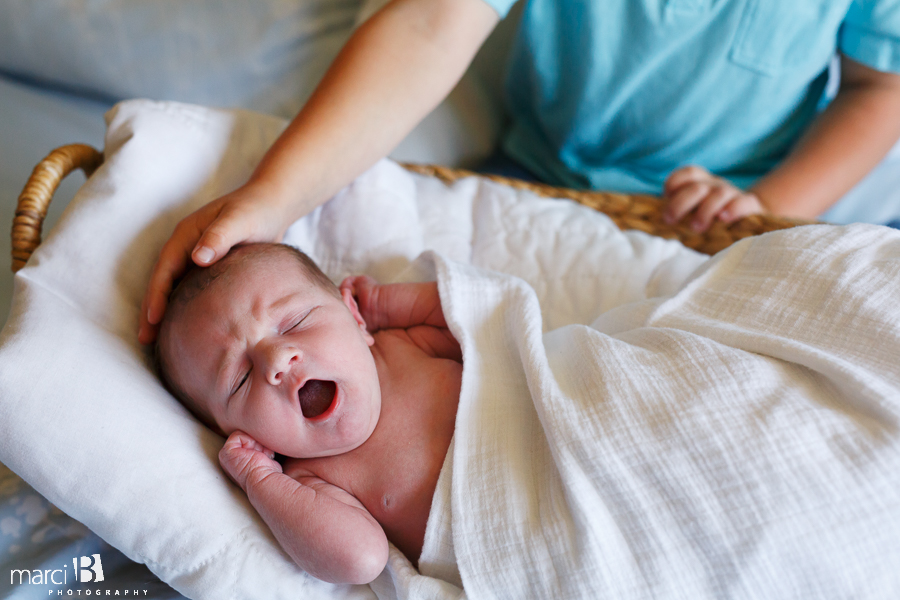 Eye contact is a sweet look to catch. The little fist balled up next to her cheek was a bonus.

Oh my, his feet were so much bigger than hers. I kept coming back to their size difference between a newborn and just barely five year old.



There was a more traditional family photo that we caught. This is real life though, which I so appreciate seeing. I love to see families having fun together. Actually this was just after the fun of big brother flying through the air and landing in his spot.





Wow. She is so fun to compare to her older sister and brother. Weighing only six pounds at the time of these photos made her seem 'real life' doll.