The OSU campus matches Eleanor, beautiful and varied. She has talent and purpose, so this was a perfect spot to use for senior portraits, since she'll be here next year studying.
I've walked around OSU enough that I think I know the entire campus. Each time a new little spot presents itself, with this particular place with ferns and flowers in the background pointed out to me by Eleanor and her mom.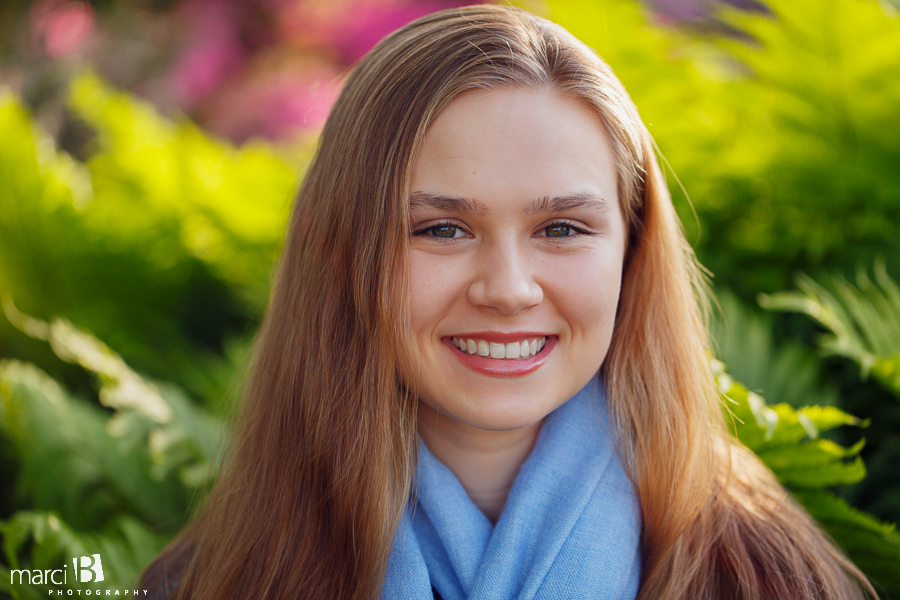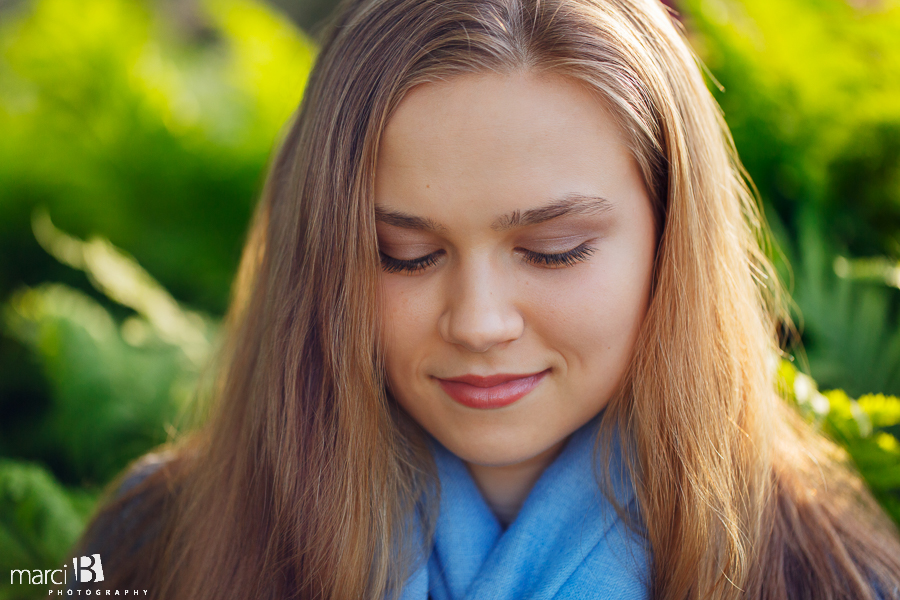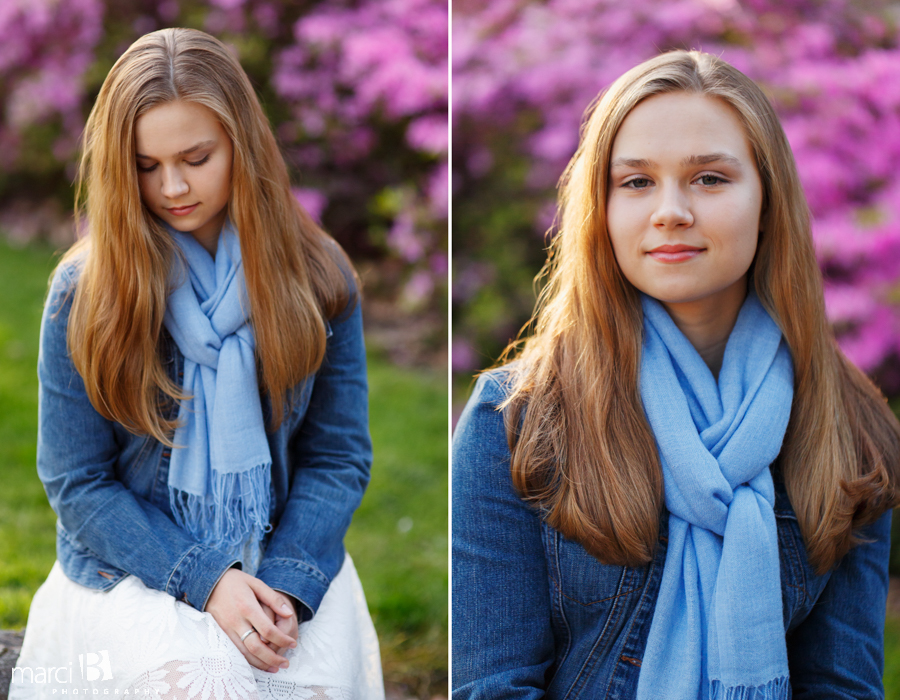 I'm a fan of those who play any type of instrument to bring it along. I know it's not all about me, but it sure is pretty cool to work the camera while listening to live music!