This has been one of my all time favorite spring seasons. We are outdoors almost full time!
Documenting the family and kids' lifestyle must include the family dog too. Zoe has many friends. Anytime the kids are looking, she will take their stuffed animals and make them hers. I didn't stage this shot. She actually hangs out like this, waiting for the next car to race by the front of our property.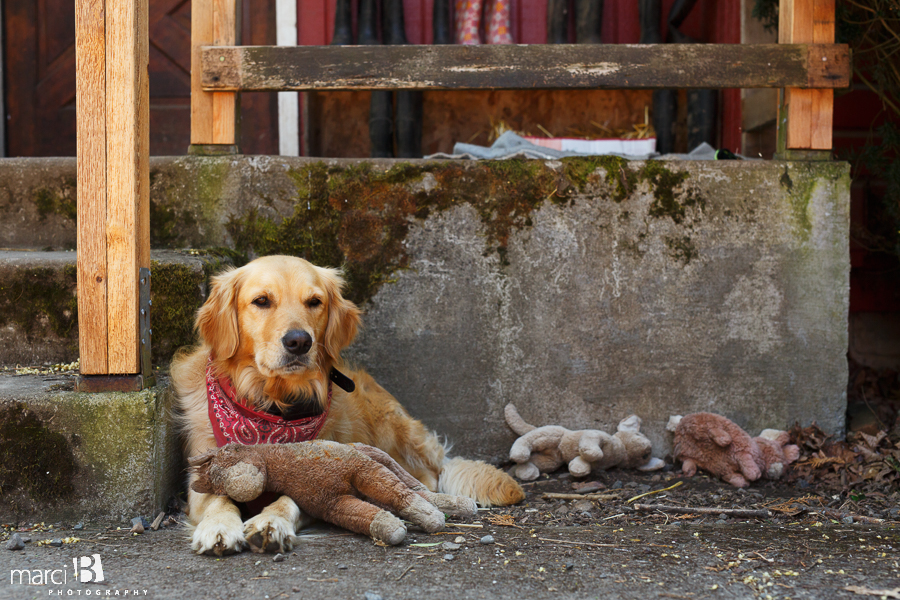 Zoe is a chaser, but not necessarily a happy fetcher. Her stuffed animals are still more important to her than a ball. It doesn't keep Lacey from trying to tease her into a game of fetch.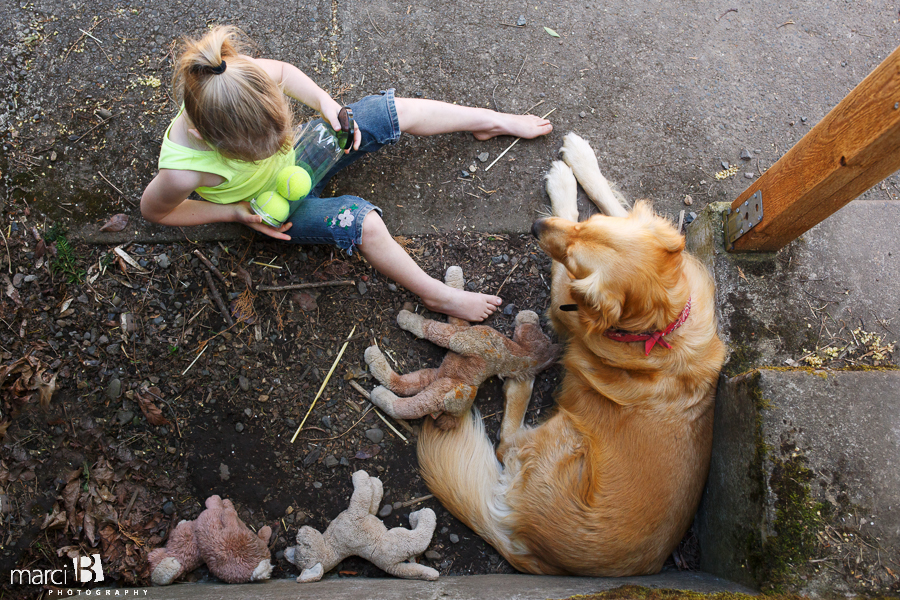 I had to document this. Usually shoes aren't worn, so this must have been a special event for her to put them on.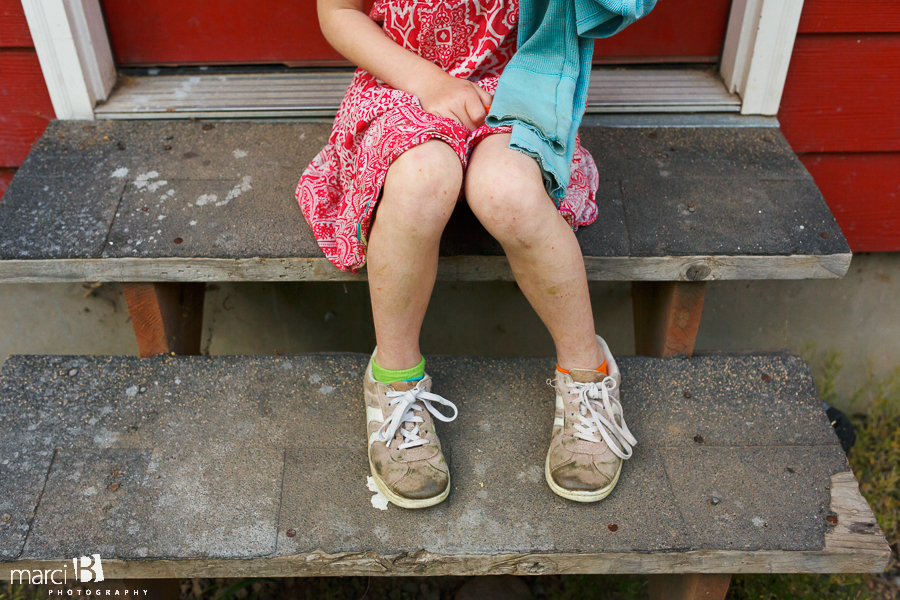 Soccer!

Our 4H pig project has required us to spend a bit of time down at the 'pig flat', their new pen. The field is not mowed and when they kids move around creating forts and pathways, it has a Jurassic Park feel to it, hearing and seeing the plants move, but not knowing and seeing what is moving them.


Laundry is an unending chore. After seeing these photos, I guess we might need to get rid of some of our dish towels.