School and slushies in the sun isn't always how schoolwork is done around here. I was pretty lenient about where they wanted to work that morning though, especially since that's one of my favorite and warmest places to soak up the sun in the early morning.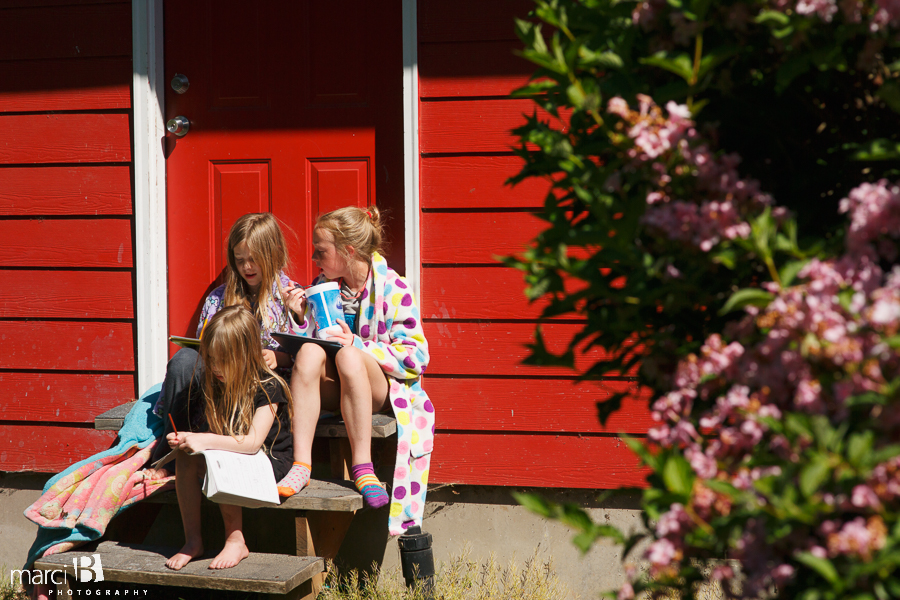 We're taking care of some neighbor's chickens this last week.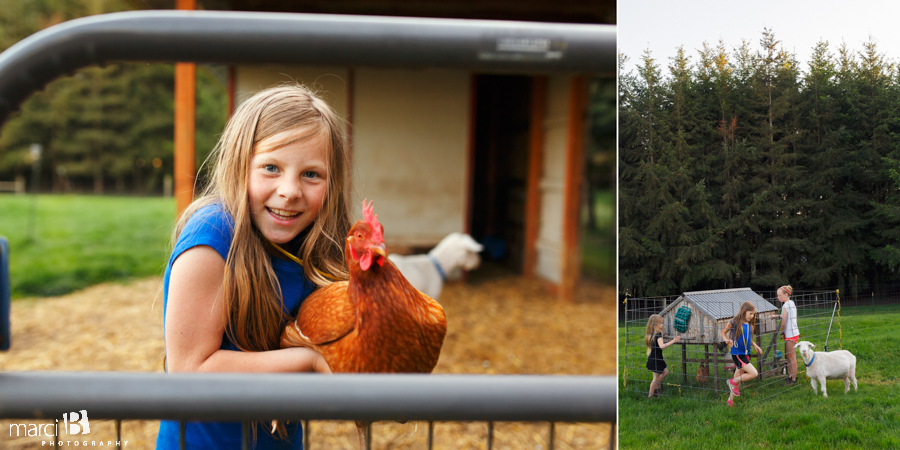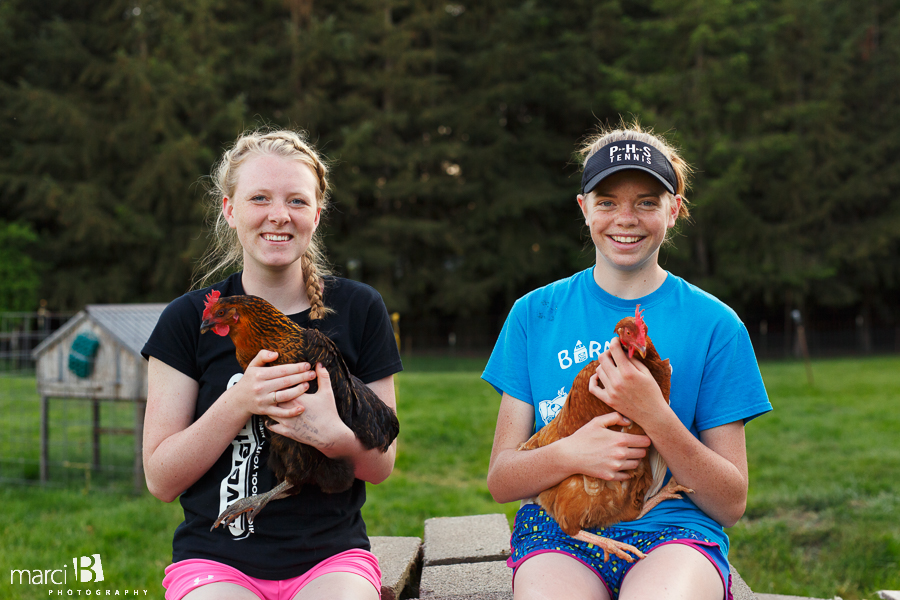 The photographer in me couldn't resist making K stop to take a photo since the sun peaking through the trees was so pretty. Photobombing is one of their favorite activities. The others couldn't resist 'hiding' in the background.

One of the evenings this last week was so very pretty and it turned out being one of my favorite sets of photos in a long time. Here's a tip for you: sunsets and dust go together really well for photos. Scuff it, throw it, or shake it off. It's as dynamic as using water to create fun compositions.









They're pretty proud of themselves.

Who's the dirtiest?


This reminds me of the character on Peanuts with the dust cloud following him. It's a good thing she shook off as much as she did, because even after doing that, I've never seen the bathwater browner than we did that night.

The big 'kids' couldn't resist on getting in on the action.



Wow, they have blue eyes. The dirtier their faces are, the more the blue pops out.

I didn't know it until the day of this photo, but I guess this has been something they've been doing for fun.

Pigs smell.  They make me laugh too.

Our dog is not a cuddly creature that oozes sappy love for us. She's more of a live wire, so we play with her.