Joy. That is what word I would use to describe Lisa and Peter. As a wedding photographer, I get to meet and see newly engaged couples interact, and it's fun to see them excited for the future of their lives. Lisa and Peter are just two months away from starting their next adventure together. The most noteworthy detail of that last sentence is the word 'together', since the last two years have been a long distance relationship for them. Even through that challenge, it's easy to see that they have thrived. I can't wait to see them joined on their wedding day!
Lisa and Peter chose a location for photos that they spend time in, which is McDonald Forest accessed from Peavy Arboretum. I'm not sure what these poles are there for, but they begged to be used in a photo. Since both of them are so athletic, they didn't even blink at the suggestion of balancing together on one pole. Easy peasy.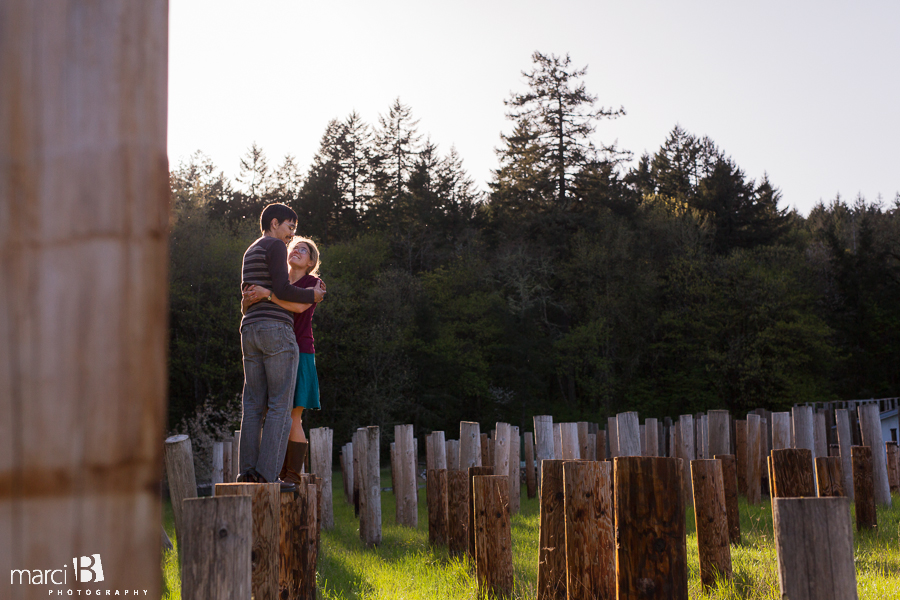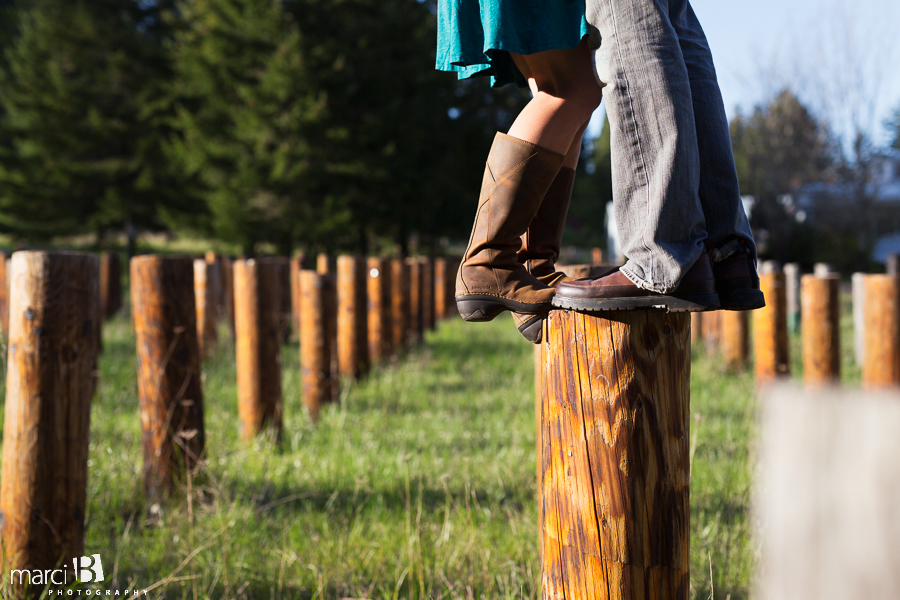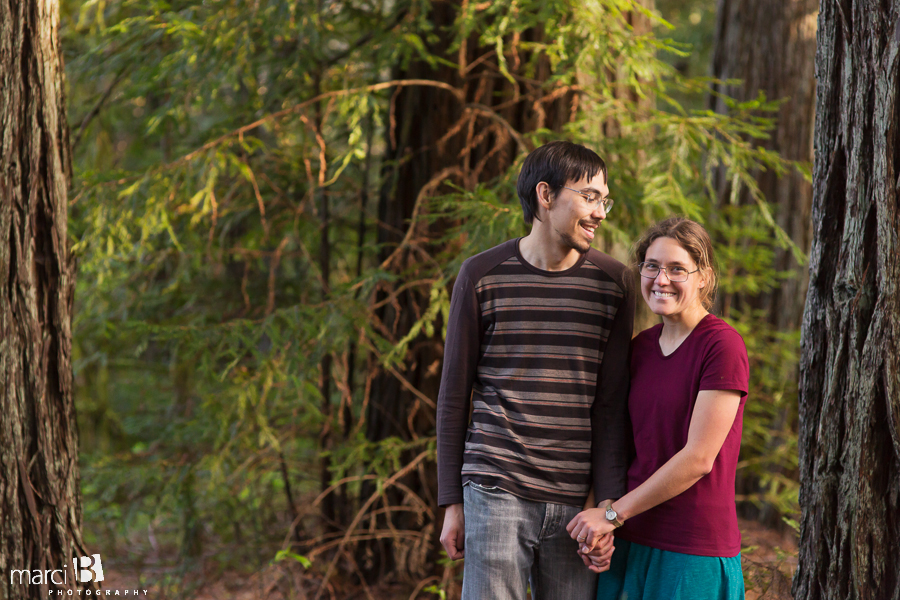 Lisa has a gift of listening. I don't think I've ever met someone who is so genuinely happy to be in conversation with me. She made me feel special. Her eyes twinkle when she's listening and talking. I know it's not just me that's she's excited to be with though, and I'm sure she shares that gift with each person who chats with her.

One of the reasons they chose McDonald Forest is that they ran these trails together while on their high school cross country team.



What can't Lisa do? After learning just a few of the activities she can do and has mastered, I think she is amazing! I had asked her to spin in a circle. It just so happens that she's quite the figure skater, thus producing one of the best twirls I've seen!

Peter had a hard time keeping his eyes off Lisa, and so, he was always smiling.

They were serious only for a moment, because their smiles are so much more their natural reaction.

This photo doesn't show it, but he wasn't just walking with Lisa on his back, he would actually run up the hill with her on his back!