This is from last week. Family fun is bound to happen on April Fools. Heidi's expression tells us exactly how she feels about this prank K pulled on her.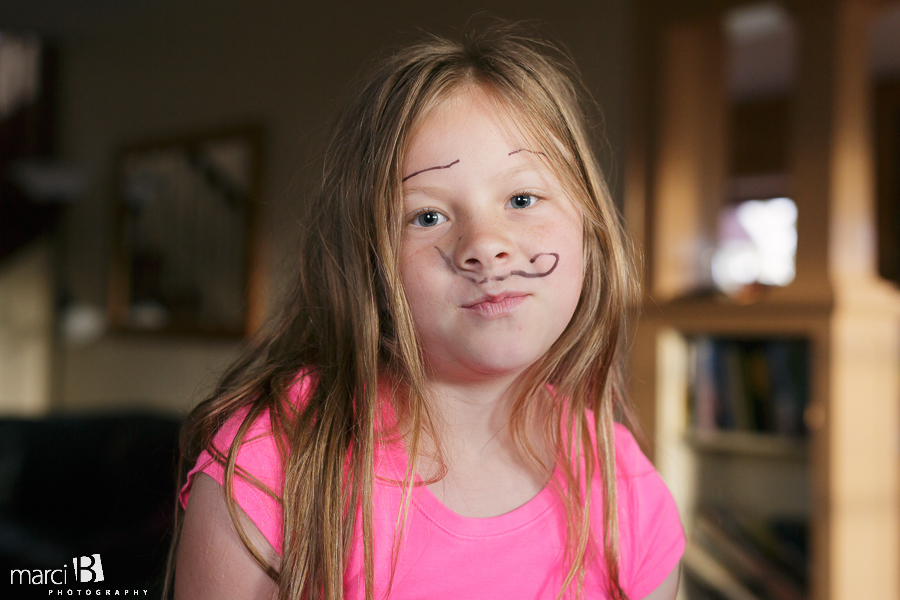 I love reliving some of my favorite books from when I was a kid.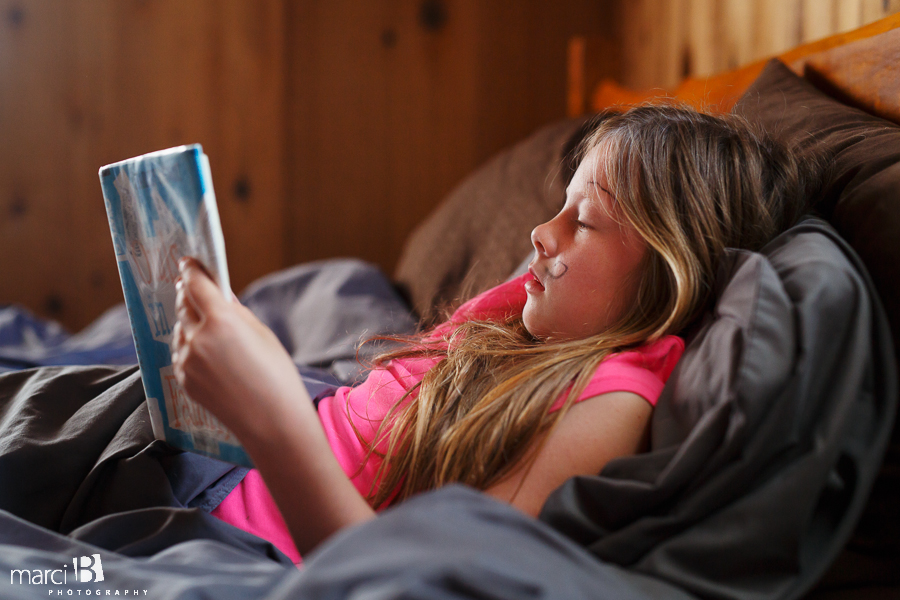 My favorite part about this photo is how her little toes are splayed out. I think she's concentrating pretty hard to try and make this cartwheel just right.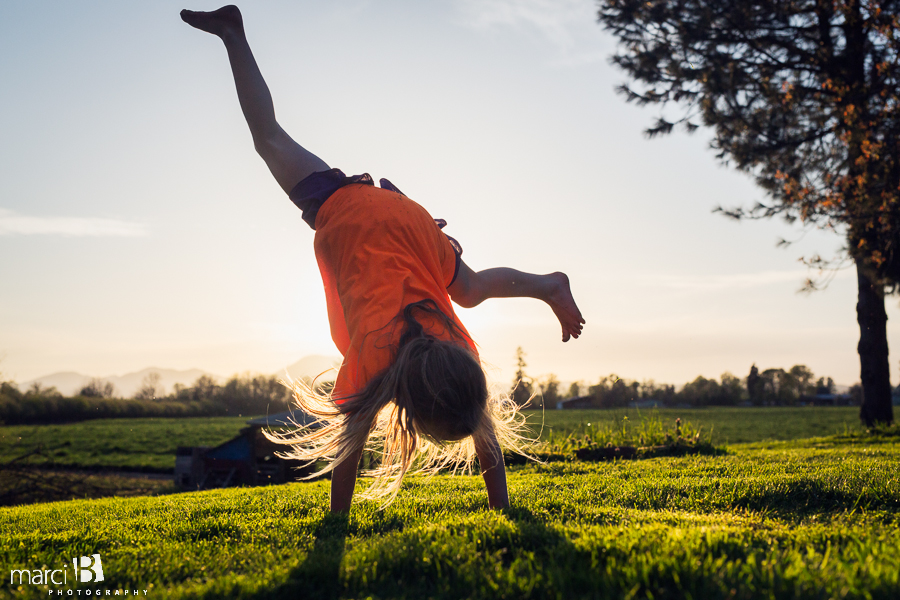 My main goal was to have something interesting in in the pretty light to look at. After taking Zoe out to be my point of interest I realized the kids are so much easier to take pictures of then Zoe. She never does what I want her to do, but at least I got one of her!


She's the last one getting schooled at our house. Sometimes I have to watch her like a hawk to make sure she gets her work done, because she's learned how easy it is to slip away once I get distracted.


Our best investment has been a trampoline. It provides entertainment every day.

Heidi was the one who noticed the little detail of Lacey putting on more than one sock. I asked Lacey why, and she said that there were a lot of socks left on the trampoline and she wanted to bring them in all at once. I would've just carried them in, but leave it to the kids to find another way to get the job done.


Craig was reading to us and everyone was listening quietly, but not necessarily in a normal way.


Jema bought her own laptop which leaves the other one available so much more. It's funny how catchy the computer screen is, snagging anyone's attention as they walk by.

We got our piggies! It's spring and the beginning of the 4H animal raising season. They are such funny creatures to watch.

I'm sure that pig is 'for reals' smiling at me.

One of her favorite activities is to race cars down the street, while on our side of the fence. Zoe just heard a competitor down the road and had to get a head start. She likes to cheat and leave early.

It's funny where kids like to make forts. This is the latest hideaway, on top the lumber pile.