As a children's photographer, I find myself using some of the same tricks to get smiles and interaction out of the little ones. The swing is one of my favorites. Big sisters are pretty helpful too, bringing smiles fast and furious.
Anyone who knows this family, but has yet to meet Analise, will instantly know who her Mom and Dad and brothers and sister are. She's number seven and just as adorable as all the others.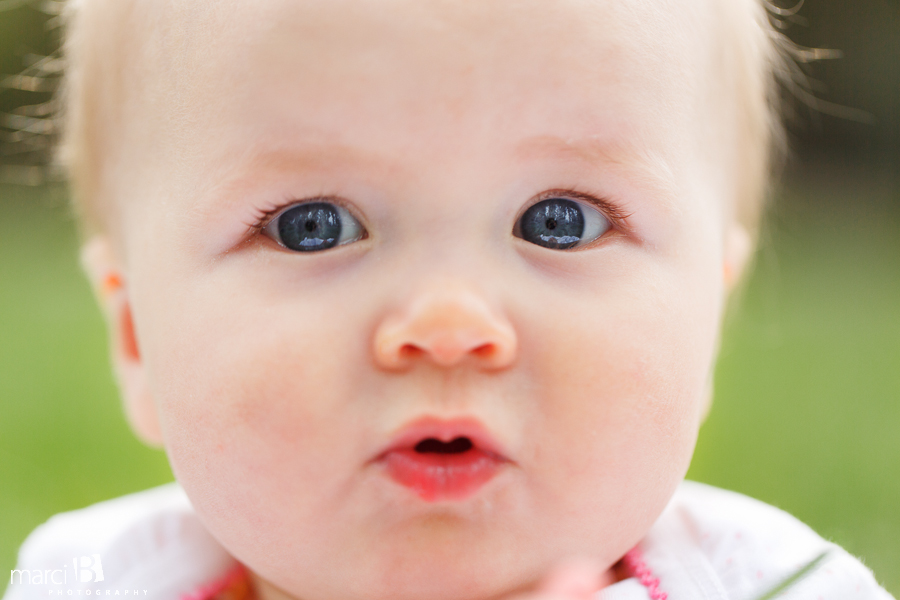 I love to see babies master the pincer grasp! She seems pretty proud of herself as well.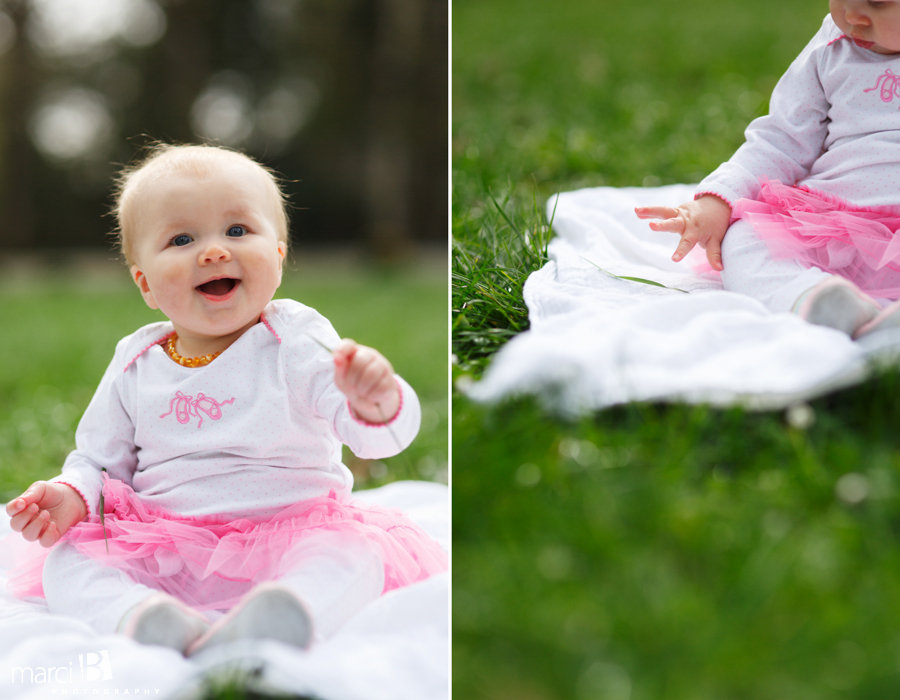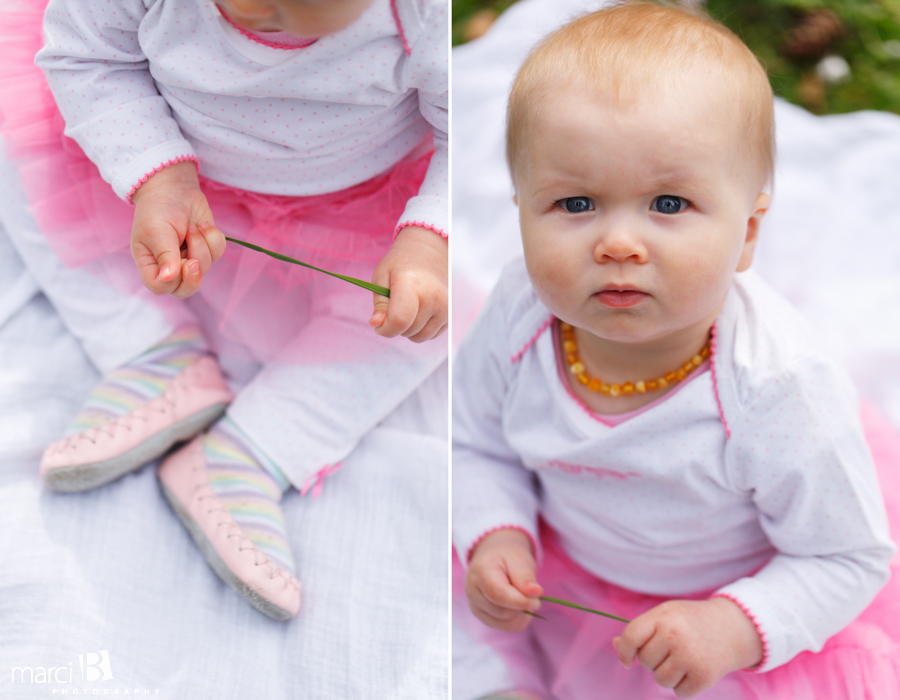 It's always more fun to have big sister push the swing than me.

I couldn't stop focusing on her hands.






This look she has here makes this one of my favorite shots.