Another week has gone by. When I meet up with friends and I'm asked how my week has gone or what's new, I have a really hard time remembering. Life is full and busy, so sometimes it's hard to recall what happened even just yesterday. Looking through my weekly photos has been pretty fun, since I'm amazed by some of the variety and detail of life that I so easily forget.
The weather has been so awesome lately that much of our free time has been outside. These moments coloring were fit into the more mellow times inside.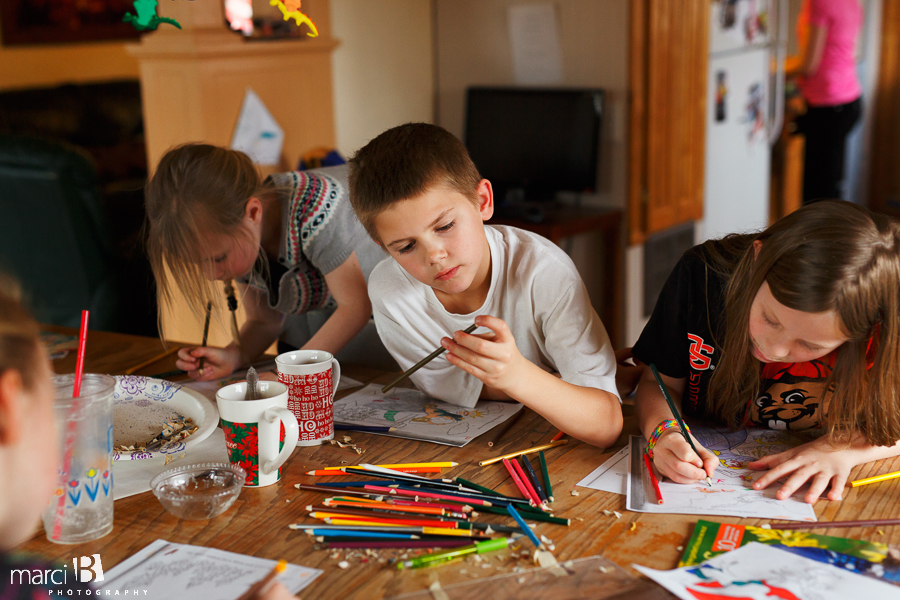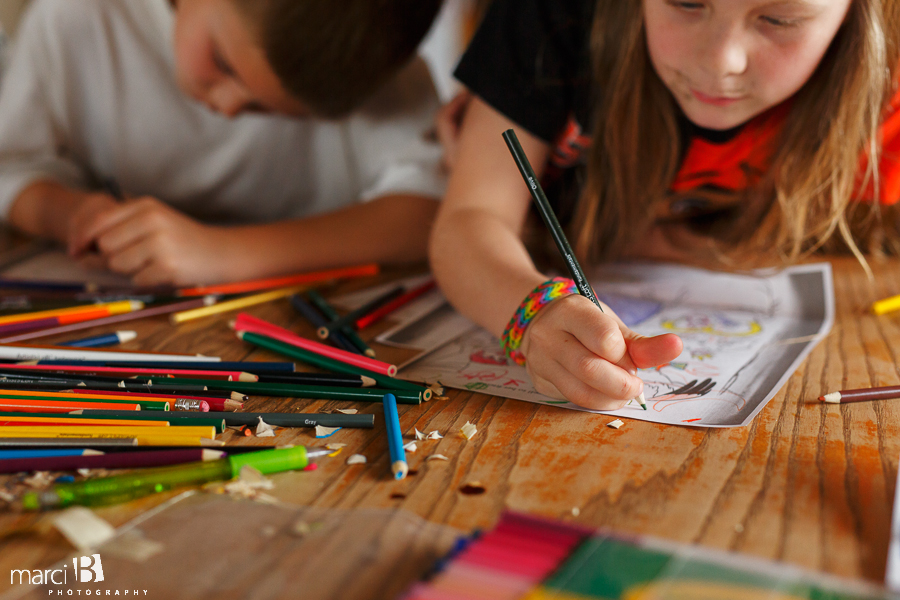 This is the automatic sitting position at the table. Feet.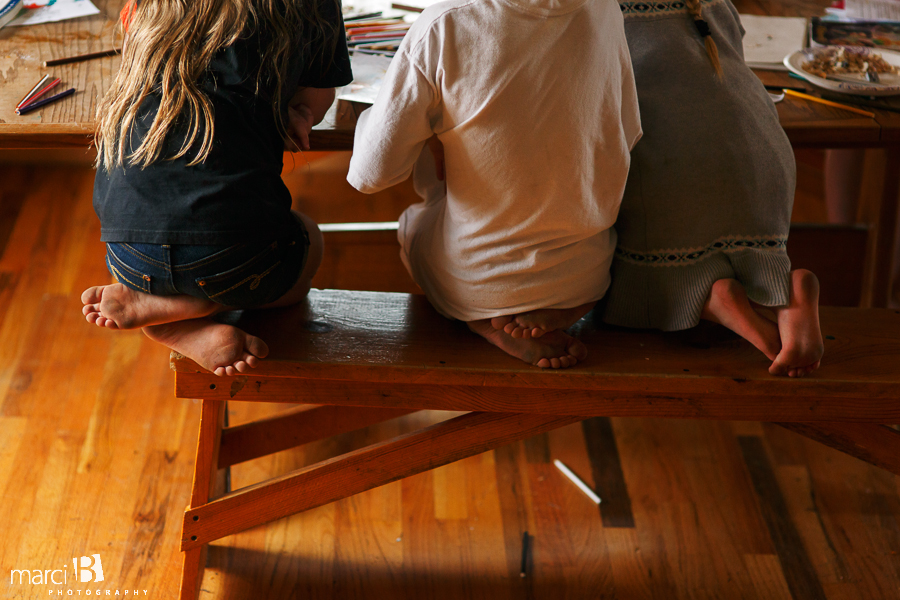 Losing a tooth is so exciting! I think this one came out while she was eating. I try to avoid all tooth pulling. Ew.

So cute! They raise pigs for 4H too.


They found ducks. Zoe wanted to check them out but the kids just wanted to watch.

Mud is fun.

It's not like it was hot out when they were washing off with cold well water. But they're not getting in the house any other way!

The trampoline is even more used than the dirt road and mud. I'm amazed by how many games and activities they come up with.

I used to have the kids put their hair up all the time, just so it wouldn't get all snarly. I've come to enjoy having them leave it down just because it's pretty fun to take photos of while they're jumping.






This totally reminds me of trying to use big garbage bags to parachute off the porch.

I took the kids up to the Evergreen Aviation and Space Museum. All the reading of the exhibits wore their brains out and then the playground outside filled them back up with energy.


The two buildings that housed the museum were so cool. The planes and everything else too, but when I was taking photos I couldn't help but focus on the lines and light offered by the buildings.