Family photography, especially taking photos of my own, is a passion of mine. The funny part is that the types of photos I consider family oriented have become bigger and wider. Now, anything that includes my family in them is what I consider family photography. Three out of four of those kids on the trampoline below are mine. I don't think I'll remember who was who years ahead, but I will remember that one of their favorite activities is to get the trampoline wet and make the water spray up. That is pretty fun to watch. That is what our family likes to do.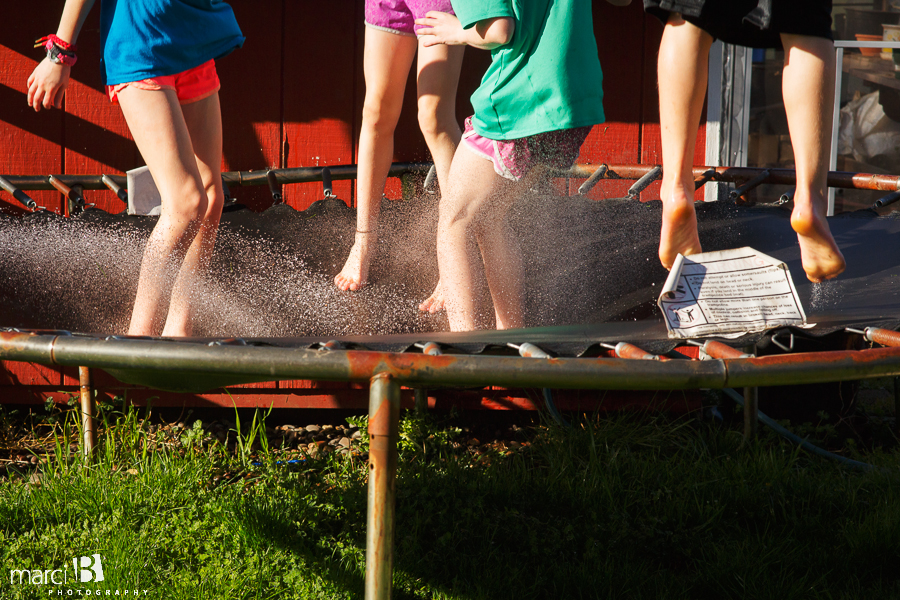 Taking genuine portraits is also at the top of my list. It's not always what I show off, but it's still important. I love the way Heidi scrunches her nose up when she smiles.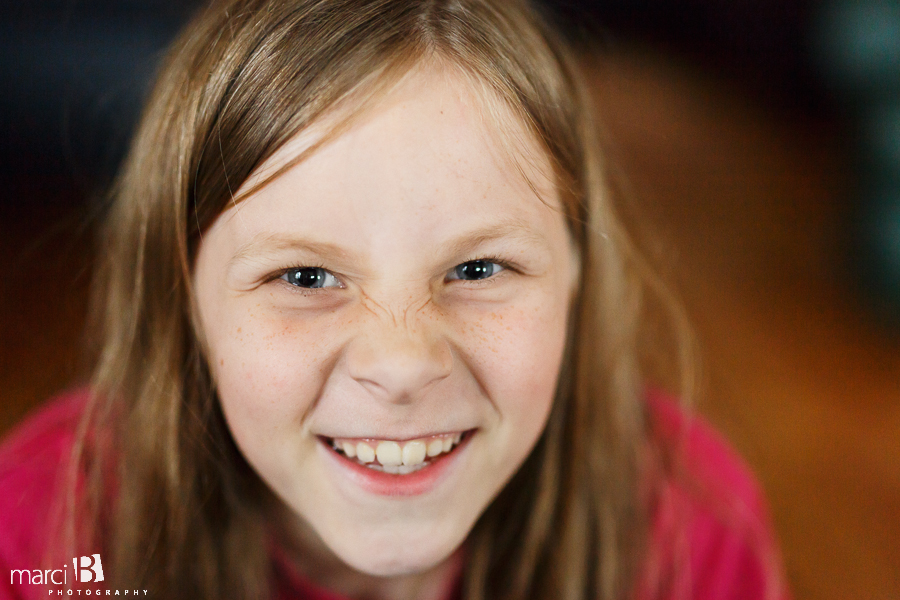 It was vacation time last weekend and time to pack the van up.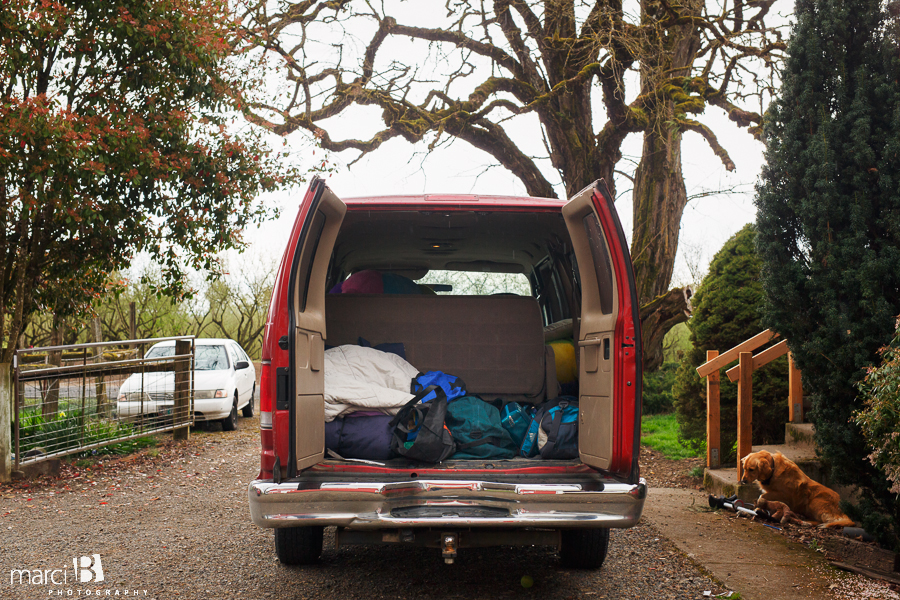 We went on a drive all the way up to Timberline Lodge. It was slushy and rainy and we couldn't even see much out the lodge window. What we did see were trees. That is what we kept talking about, how big, green, and beautiful they are. It smelled so good.

We stayed in Hood River. One of the prettiest places in Oregon is south of Hood River towards the mountain. I want to go back when the trees are all blooming.


I like how the kids hug in tight on Craig.

K is mastering the thumb trick. I'm not sure what you call it, but she's intent on making it right.

I grew up in The Dalles. It has one of the coolest parks, not just because of the awesome play structure, but because it's at the top of the hill with a great view, big pine trees are everywhere, and there's plenty of grass to run and play on. We spent many times visiting grandparents here and playing on this park.



I wish I had stepped back to take a photo to show how big the structure is. It's not the biggest we've been on, but it's still really nice and fun. Hide and seek was absolutely necessary.

Jo just finished counting and is starting to find everyone.

She found everyone except Kena and Lacey. She doesn't know where they are. I see Lacey in this photo, but Jo doesn't, yet.

Tag is the other game that must be played. We weren't the only families playing. At least two other games were going on.

Here's proof that I'm not always holding the camera.

On the way home we stopped to shop. Their favorite buy was hair pretties. I asked them to come outside so I could get a picture them with their fancy hair and they got distracted by the rain.

Two fashion fads have made my life happier: socks that doesn't match and the messy bun.

Kena is one of my favorite kitchen cleaners.


I wonder if a week will go by without a trampoline picture.