I'm stretching it a tiny bit when I call these newborn photos. But he started out as such a little guy, that three weeks later, he's the size of most newborns! What was noticable is how well he focused and tracked people. I've never seen a babe this age study who was holding him so closely.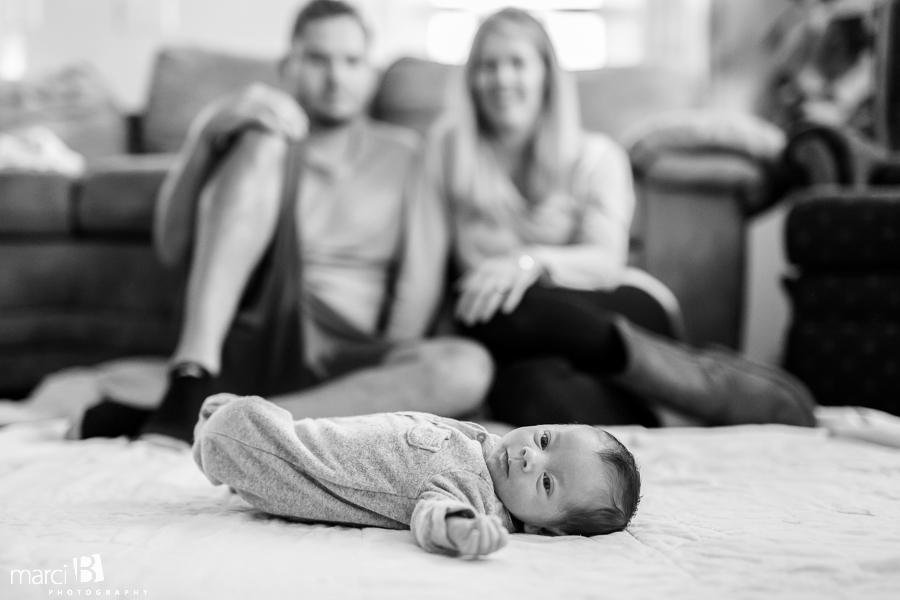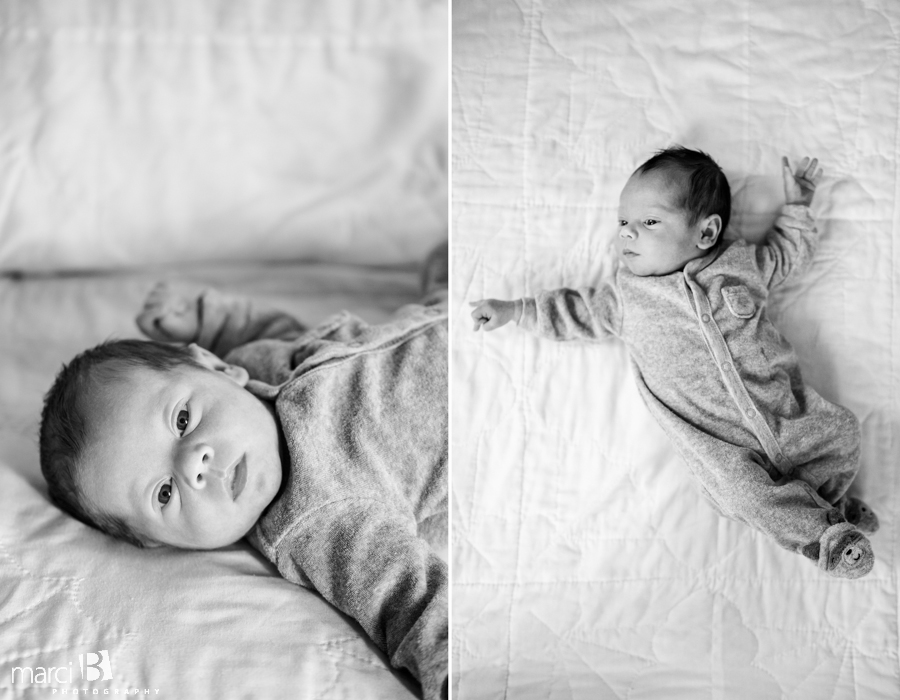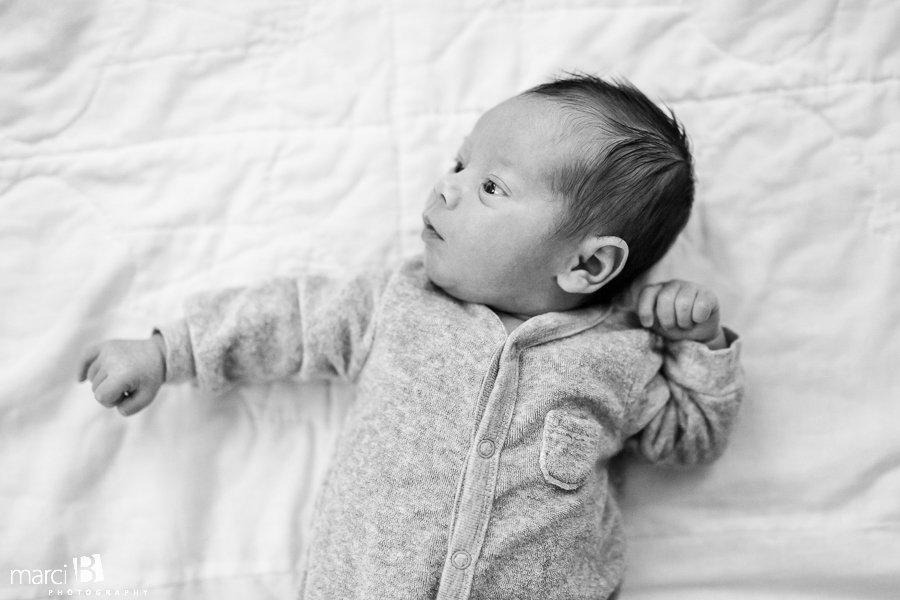 See what I mean about making eye contact? Usually I have to wait and catch the quick moment when a newborn looks at the camera. Once he saw me, he didn't look away.



Getting a photo of his feet was a little different then getting one of him looking at me. His feet seemed to be everywhere, moving all around!