There are many ways to show photos off and I'd like to highlight how showing a sequence of a certain event can bring detail to a story. Instead of a long essay (that means boring, in my book) at the beginning, I'll throw out all my wisdom throughout the following sequence displaying photos from a family session this fall.
As a side note, for this session we were going for one or two great family photos showing everyone engaged with each other, yet mostly looking at the camera. Once through with the session, I looked through the set of photos and picked my favorites. Then I did something different than normal: I sat with the client (Shannon) as she looked through them to pick the couple favorites that she wanted done right away. In doing that, I enjoyed hearing the reactions to the details of each shot. Which brings me back to my original point, a sequence of photos can communicate so much!
I can't remember the exact instructions I gave this group. Usually my main goal is to be close to each other, since gaps between people can appear bigger in a photo than they feel in real life.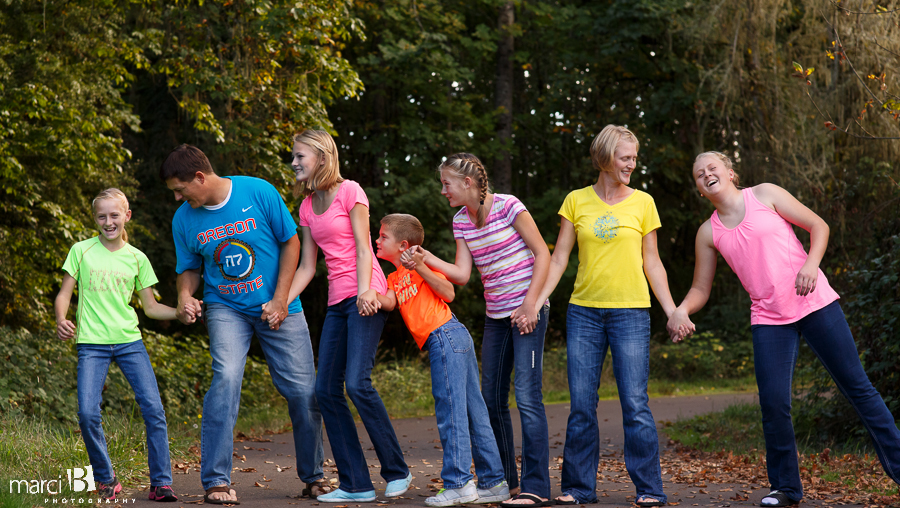 Some think this is an ok activity to do, a couple of them are ready for a little more action.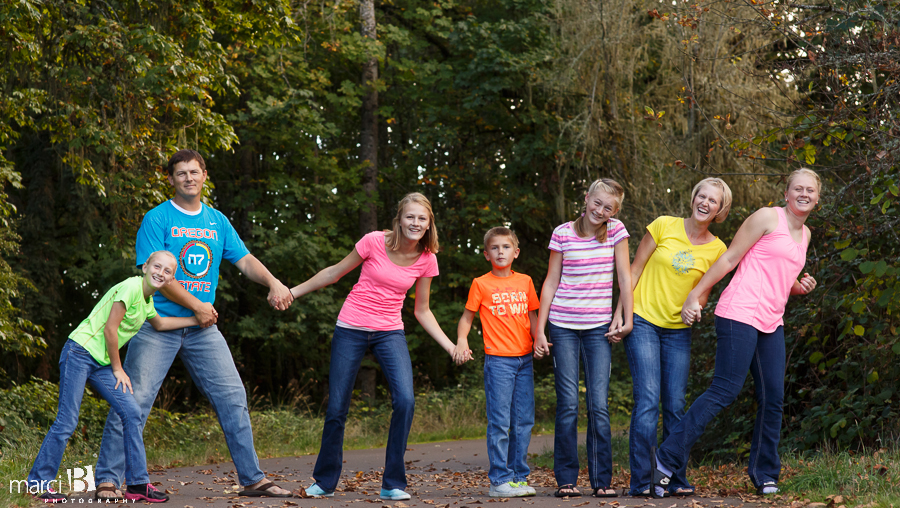 I know people will wonder what Livi (one on the green on the left) is doing on this shot. It's my fault. I gave them some instructions and I'm pretty sure she's trying to do them just right. So I think she's trying to keep her foot on one spot and be pulled into the group at the same time. What a trooper!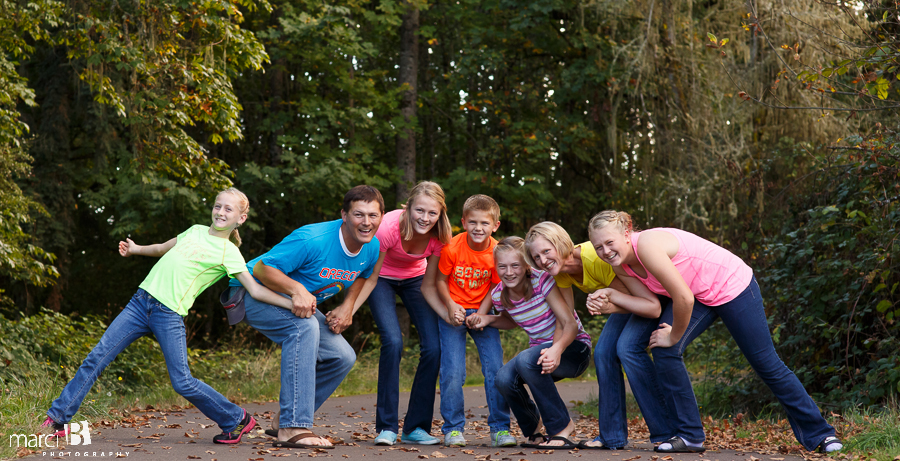 Some photos should have sounds attached. Noise is being made with this next shot.


Somebody in the middle of this one feels like he's pretty cool stuff!

New game now. The boys in the photo did this all by themselves, no choreography necessary.

Since we might as well play games while doing pictures, it's pretty fun to see how people embrace them. Some are there to win, others are are to do it exactly right, and a few are really excited to show some drama and action.

Clearly, the center of the photo is ready for action and drama is radiating. The girls are ready to perform too but just don't know what to do with their dad. Others are happy to just giggle and be entertained.

Chaos reigns in a family this size.




.
Oh my goodness. The oldest is this photo cracks me up! I've known her all her life and this is a face I've seen for years and love!