I asked this family why they chose to have their photos taken. They wanted to get some photos of all of them together. I wish I would've done the same throughout our family history. It's so easy to get photos now, which is awesome. But besides the selfies, it's hard to get everyone in the same shot doing normal stuff. I think that's my favorite part of doing family photography: getting photos of everyone relating and enjoying each other. It's hard to get photos like that.
I relearn this whole concept every December because that's when I throw together a photo book documenting our year. My intentions are to take time, make it something artsy and impressive. Instead, I run out of time, select my favorites for the year (trying to get around the same number of photos of each family member), and create a book by having the software autofill the pages. It's at that time that I notice that there aren't very many photos of Craig and even less of me. I'm hoping this year I will jump in front of the camera more often. Or hopefully, train more people to use my camera so they can enjoy taking pictures too!
Back to the photo session, can smiles get any more sweet than this???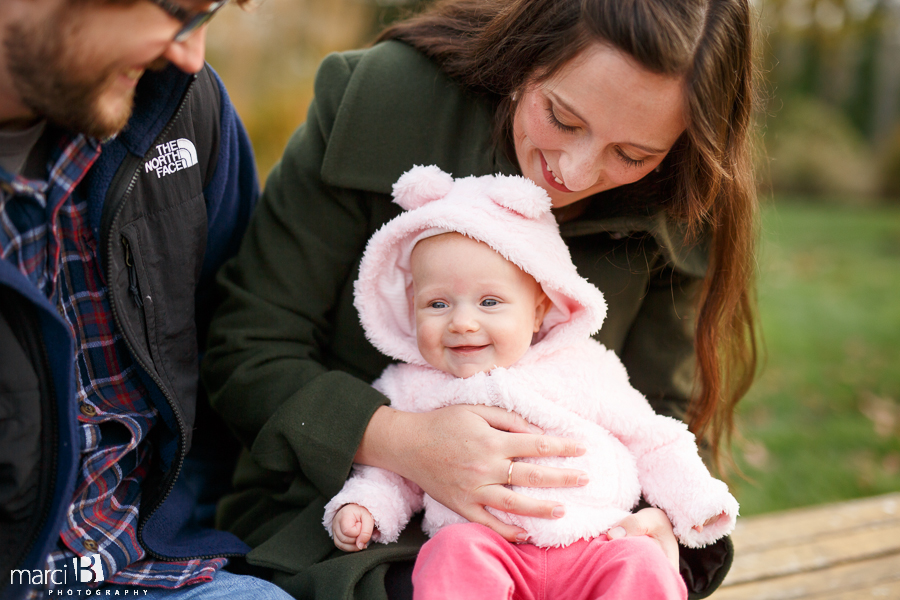 It warmed my hear to see the smiles. Not only that, I'm such a pansy when it comes to cold weather, the cozy jacket and hood made me super happy too!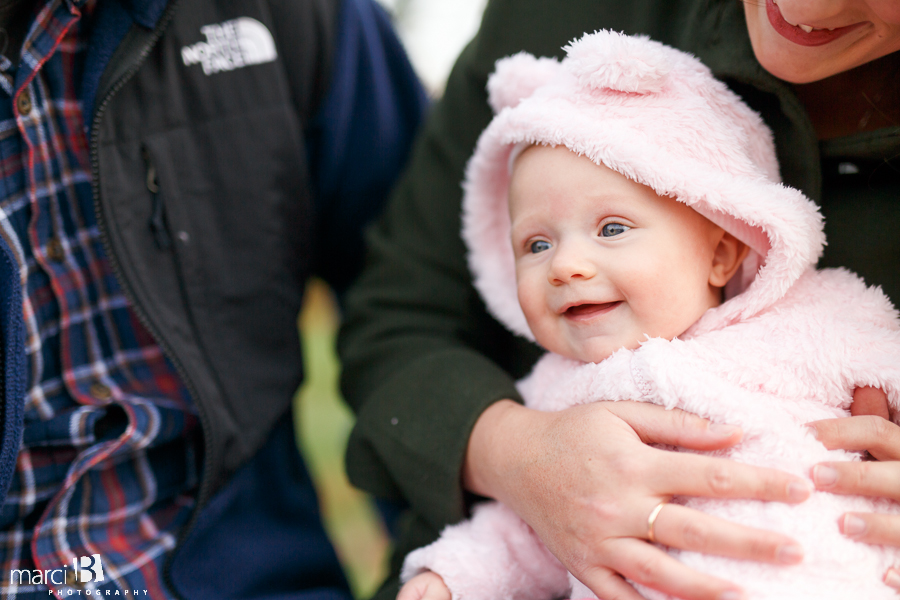 Such soft and kissable cheeks!



This one is my favorite of the session.